Friday, June 30
Australia's Impossible World Cup Bid



The Outrageous

Prime Minister John Howard has once again proved his questionable prime ministering skills is no match for his complete ignorance to football, or soccer if you wana get all Australian on me.

After Australia's
successful World Cup campaign
John clearly was letting the success get into his head by claiming that "There is no world event that is beyond the capacity of Australia to organise superbly."

He went on to say, "We are very good at it, we proved that in Melbourne in 1956, we proved it in Sydney in 2000, Melbourne again with the Commonwealth Games (this year), and the very successful Rugby World Cup (in 2003). I'm sure, anywhere in Australia virtually, where there's a large population and the necessary infrastructure, we could do it."

Picture:
John Howard celebrates Australia's success in his official residence in Canberra.

John clearly has been smoking too much dope lately, and the effects have been affecting him somewhat. There's simply no way Australia will be able to host a World Cup event.

Firstly, Australians have been fed on a diet of cricket, Australian football and rugby. (All bullshit sports btw). Non of these football fields are sufficient for a football (soccer) ground.

The size of football pitch is different from a cricket and Australian football pitch. The markings are different from a rugby pitch. And who plays football on an oval pitch!

Secondly (and more importantly), will Australians endear themselves to a football code that has been ridiculed, bastardised and abused for decades? Will they get tickets to watch World Cup games that does not involve the Socceroos?

USA serves as an excellent example. It's size is relatively similar to Australia; the population follows its own brand of sport that is unique from the rest of the world. Football is lags behind popular team sports in USA (after American football, ice hockey, basketball, lacrosse, and baseball) However USA has hosted the World Cup in 1994, and it may not have registered a blip in most Americans radar, but football has increased its profile in USA indefinitely.

If USA can do it, i suppose Australia will be able too? I doubt it.

Let's analyse John's claims and examine Australia's chances of hosting the World Cup.

A common theme in all countries that has hosted a World Cup is the number of cities that're large enough to accomodate millions of fans, tourists and locals alike. Australia has 5 'big' cities - Sydney, Melbourne, Brisbane, Perth and Adelaide. By any stretch of the imagination, only Sydney and Melbourne truely qualify as big. A World Cup has 32 nations and is divided into 8 groups.

Going by that logic, Australia needs 8 world-class stadiums AND cities to accomodate 4 nations in any one city.

Problem is, Australia does not have 8 large cities. Or even 8 world-class stadiums. Or do they?

Let's look at USA's participating cities in World Cup 1994.


9 cities - that fulfills the quota of 8 cities. USA proved that distance is not a problem if a successful World Cup is to be held. However, what USA has is a myriad of large cities all over the country. And large cities mean a good infrastructure.

If Australia adheres to the 8 cities rule, it should be perfect as there're 8 states in Australia. Each state will be elect a city to host the games. I can see some problems in some states, particularly Northern Territory and Tasmania. Such is the reputation of these 2 states, I can't envisage anyone living there having ever seen a football!

Australia has a trump card in her stadiums. That is, bar Northern Territory and Tasmania, there's a world-class stadium in every state. Here're the biggest stadiums, statewide, that're the only viable option for a World Cup game. Information sourced from austadiums.com.



New South Wales



Telstra Stadium in Sydney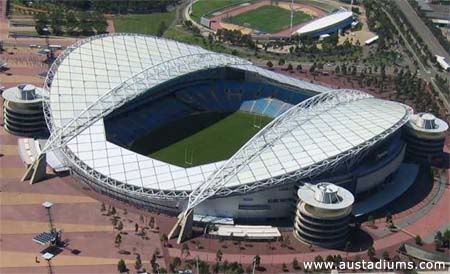 Capacity: 83,500
No problem here. Telstra Stadium hosted the Sydney 2000 Olympics and also witnessed Australia's historic win over Uruguay in last November's World Cup playoff. However, it's an oval stadium (to accomodate Australian football); spectators would be too far from the football action.



Victoria



Melbourne Cricket Ground in Melbourne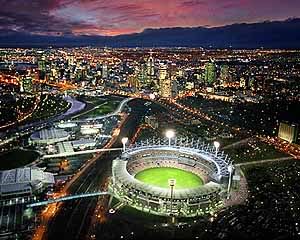 Capacity: 100,000
As the name suggests, it's an oval stadium to accomodate cricket games. As is Sydney, it's home to many Australia football games. I work in the MCG, and i can't deny it'll be an excellent venue for a World Cup game. Too large though i reckon.



Northern Territory



Herein lies a problem. NT does not have a stadium at all. ROFL. Pity the residents there.



Western Australia



Subiaco Oval in Perth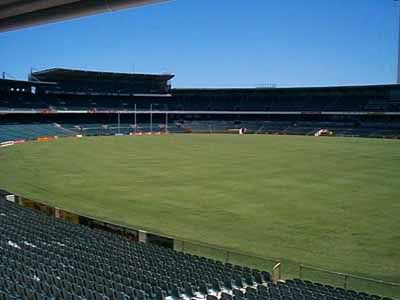 Capacity: 42,922
Subiaco has an advantage over MCG and Telstra Stadium in the sense that her capacity is perfect for a World Cup crowd. I simply cannot see FIFA releasing 100,000 tickets around the world for a game in the MCG. It's simply too many. It allows for an abundance of black market sales and a mad rush for tickets. On game day a lack of crowd paints a terrible picture for the bigger stadiums.

As with most Australian stadiums, the pitch is oval. Too far from the crowd.



Queensland



The Gabba in Brisbane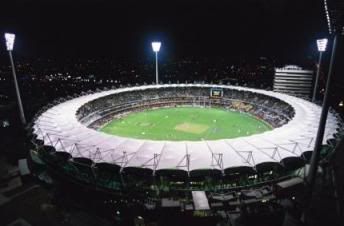 Capacity: 42,000
Another stadium with the perfect capacity. But again, it's oval.



South Australia



AAMI Stadium (formally Football Park) in Adelaide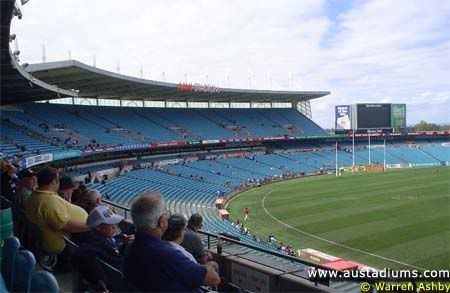 Capacity: 51,515
Another stadium with a wonderful capacity. Pity the shape though. What's with Australians and the egg shaped objects? Geez...

Australian Capital Territory

Canberra Stadium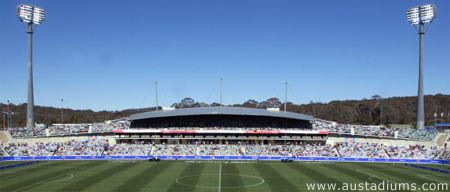 Capacity: 24,647
Here's a peculiarity. This stadium is rectangular in shape and is perfect for football games. However, the capacity leaves a lot to be desired. A 20,000 increment in seats would be perfect.



Tasmania



Aurora Stadium in Launceston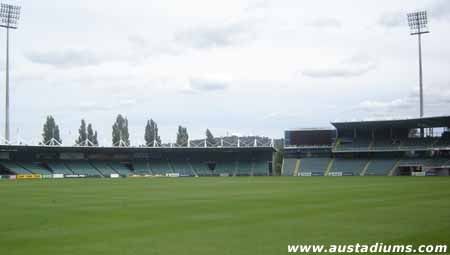 Capacity: 23,000
Another Australian Football-catered stadium. It is, however, too small for a World Cup venue.

Other potential venues include Suncorp Stadium in Brisbane (capacity 52,000), Queensland Sport and Athletic Centre in Brisbane (capacity 48,300), Telstra Dome in Melbourne (capacity 56,347) and Sydney Cricket Ground in Sydney (capacity 44,000).

So that's a grand total of 11 stadiums - 9 of which have a good capacity and are considered above average to world-class standards.

I can't see the Australian government building a stadium in Northern Territory just to accomodate the World Cup - the stadium would be left to ruins after the Cup anyway.
Launceston is a wonderful
place
to visit
; it'll be wonderful if the government can increase the seating capacity to around 45,000. A boost to Tasmania's tourism industry.

Canberra Stadium is ideally suited for football. However the size and A.C.T's lacklustre image could undermine its potential. As far as i'm concerned nobody has any business to visit A.C.T unless you wish to visit John Howard! Why a wonderful rectangular stadium sits in, of all places, Canberra is still up in the air for discussion.



Which brings me to 2 prickly topics. The World Cup, held in June and carrying over to July is a summer event

. However, as Australia sits in the Southern Hemisphere, visitors will be greeted with a chilly winter blast during this period. I can't understand how people will watch a football game while huddling together in near freezing conditions.



Another topic, and more pressing, is the World Cup sits in the middle of the Australian Football and rugby season

. The World Cup runs for about 4 weeks, and that could be a logistical nightmare for the Australian football officials. The Australians are mad about their football. Does that mean their loyal (if not stupid - oval balls? Lol!) fans will have to wait a month before the Australian Football or rugby season resumes? Again, another problem for Australia to contend with.

Well let's wait and see how Australia plans to work this out. A lot of money will have to be spent for upgrading and publicity. Perhaps just once, people will remember Australia for her wonderful people and great cities instead of kangaroos and deserts.
Thursday, June 29
In Metroblogging Melbourne
The Misfit



Today, i lament at Melbourne's warm winter.
A cool summer's evening - NOT!
Wednesday, June 28
In Metroblogging Melbourne
The Misfit

Today, i wonder what's in the name of a lane along Lygon Street.

Cutesy Melbourne Road Names
Tuesday, June 27
White People Are Stupid And Ignorant (sic)



The Outrageous

So Australian media mogul Rupert Murdoch has asserted that Muslims identify themselves by
religion before nationality
.

What's the beef here?

At least the Muslims know who they are.

Most white people i know - all of European origin - describe themselves as 'white' when asked about their ethnicity.

Or their nationality.

Or worst, 'aryan'. 60 years after his death, Adolf Hitler's legacy of lies and bullshit lives on.

So where do you stand if you're completely oblivious to your cultural background and use a neutral colour to describe your ethnicity?

It sickens me when White Australians tell me that they hate ethnicity - in reference to all the wogs and Asians here.

What they don't know - which makes Asians and most wogs better people in this aspect - is that everyone has an ethnicity. Whether we come from a Venezuelan background, a Icelandic background or any combination of the two, these ethnic cultures play a very important role in shaping how we view, interpret, and interact with the world.

Hey look at what Rupert Murdoch is - he's a white.
So Near, Yet So Far
The Outrageous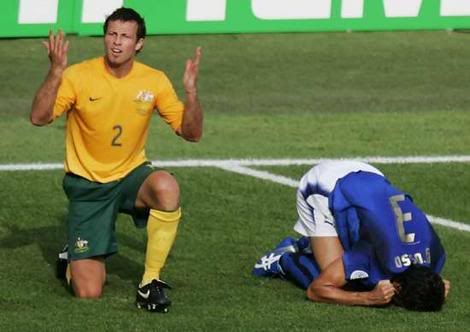 Socceroo fans will never forget this moment - the sorry sight of the innocent Lucas Neill protesting against a
last minute penalty-winning goal
and Fabio Grosso digging for his speech for his Best Actor award with his face. He looks almost like he's sniffing for truffles. Then again, a diver deserves to be a pig.

But oh well, it was in the writing. 40 minutes with an extra man to play with, and Gianluigi Buffon wasn't even tested. Australia simply didn't have the killer instinct.

Let's see how long the Australians' interest in soccer will last. With the Australian football season resuming this weekend after 2 weeks hiatus, i'd say - no chance.

Final Verdict:
Australians and their stupid sport no one else around the world cares about - 1
The World Game - 0
Half Time Post



The Beautiful

One of the beauties of watching a World Cup game from the comfort of your own home is having the option of blogging at half time. Haha.

I've spent the last 2 weeks imitating the behavioural patterns of a barn owl. I sleep in at 7am after the final live telecast of the World Cup, get up at 3 in the afternoon and hit my Playstation 2 or laptop. Some life i'm having! Of course, once my work at the cricket ground resumes, i'll be back at work.

What am i playing on the laptop? Only the best RTS in the 1990s - Starcraft and her awesome expansion Starcraft: Brood War.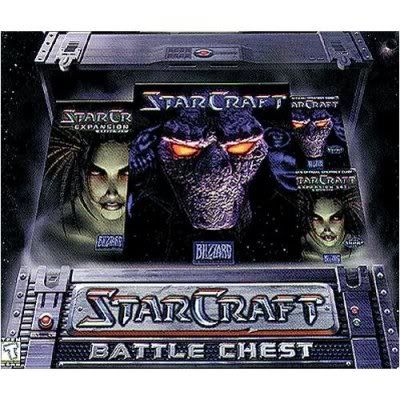 If you're keen, catch me on Battle.net on US West and look for my online moniker adrock2xander.
Monday, June 26
In Metroblogging Melbourne
The Misfit

Today, i question the need for more clueless football fans.
So who's batty enough to visit Federation Square tonight?
A Snore-Fest In The Battle Of Nuremberg

The Outrageous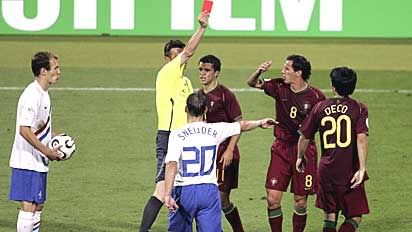 "Here, have a whiff of my armpit for the umpteenth time." Image off Getty Images
Before this morning's games, I had believed 17 days of sleep deprivation and a coffee and apples diet deserves some mentioning.

No longer.

I was barely able to keep myself awake at 2am at England's
comatose display
against Ecuador. It was so bad, i was anxious to find any source of interesting visuals to keep me awake. A streaker. A sexy English or Ecuadorian fan.

Hell even a couple of fat beer-bellied English fans with the Union Jack painted across their viscera would have been nice

.

Which serves to remind me why i've never followed the English team; English league football is one thing (Glory Leeds United!) but the national team is a fucking joke. Give me a traditional meat pie over David Beckham anyday.

The game at 5am though, was a
complete cracker
.

Aptly called the 'Battle of Nuremberg', the Russian referee Valentin Ivanov decided to take centerstage and dish out 16 yellow cards and 4 red cards. If the final round game between Italy and USA was a
farce
(where 3 players were sent off), this game was Russian Roulette where all 22 players were in the firing line while a diabolical madman (in this case, the referee) takes pot shots at the players.

Which means England play Portugal in the quarter-finals. If this morning's spectacular performances were anything to go by,

i'd need a defibrillator, lots of dry whiskey and a large packet of smokes

.
Sunday, June 25
adrock2xander, Metroblogging-Style
The Beautiful

Imagine writing for an international blog you've been reading for many months, that'd be swell wouldn't it? Well it just happens I've been recruited as an author for
Melbourne Metroblogging
.


Metroblogging
is an online media project founded and owned by Sean Bonner and Jason DeFillippo that has its humble roots in Los Angeles.

The project has gotten so popular it has expanded to almost 50 cities worldwide in just under 3 years, spanning four continents and is the largest and fastest growing network of city-specific blogs on the Web.

I'm hoping to use Melboure Metroblogging as another source of valuable writing experience, to widen my professional blogging circle and to promote individuality and speaking up for oneself.

Do visit the site regularly for Melbourne-specific entries by several authors who love Melbourne more than their partners, dogs or food. I'd also encourage all of you to check out other cities around the world. Some wonderful Metroblogs from your favourite cities are written by the most eclectic bunch of folks. Check out
Paris
,
Vienna
,
Istanbul
and where it all began, the
City of Angels
.
Check out my first post
here
.
Saturday, June 24
Sometimes, Asia Does Have Its Perks



The Beautiful

After 17 months away from home, i had my first taste of something i've missed heaps in Singapore.


Nasi lemak
has never tasted this good.

So good, that for someone who cannot eat chilli, i consumed a sizeable portion of the chilli that came with the nasi lemak. It was good, traditional nasi lemak at its best. I enjoyed the food so much, i struck up a conversation with the owner of the eatery.
Strange how i've always given Nasi Lemak House in Carlton a pass, and to think i was heading to KFC for some original recipe.

Gosh, i miss good old fashioned Malay food.
Anglos Do Not Maketh An Australia

The Outrageous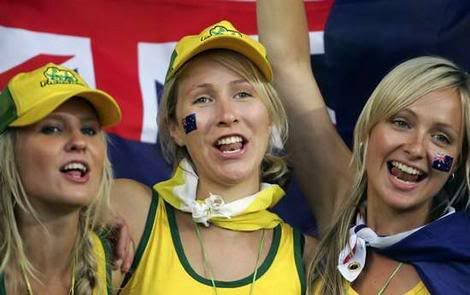 The Australian media needs a serious reshuffling of their ideas; they've to understand that Australia is not an Anglo-Saxon society. It never has been. Australia belongs to the indigenous people. So stop showing pictures of pretty Anglo-Australians celebrating Australia's success at the World Cup. Australia is made up of other colours too.
Wednesday, June 21
What Will You Do For A World Cup Ticket?
The Outrageous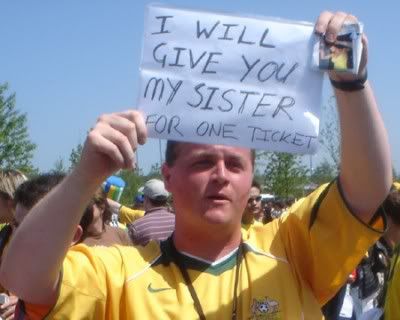 Ehm, only if she's slim and pretty, with nice perky breasts and spreads like peanut butter. Oh, a history of non-psychotic behaviour is well-appreciated too.
Tuesday, June 20
Green And Gold - Australian & Brazilian-Style



The Misfit

So when i said
last week
i'd make my way down to Federation Square to watch Australia take on Brazil, i wasn't kidding.

micheLe and i decided to brave near freezing winter temperatures - it was 4 degrees yesterday night - and cheer on the Socceroos.

Apparently, 12,000 other Socceroo 'fans' - i wonder how many of them even follow the game - thought the same too.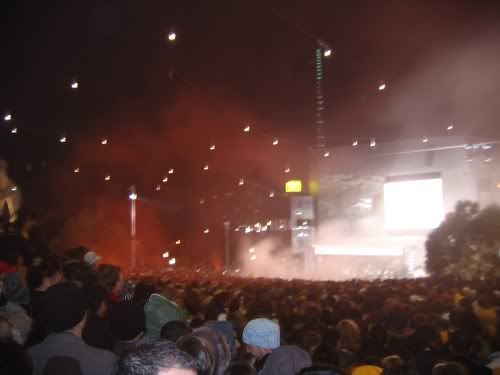 It's crazy. I've never seen so many Australians watching what they call a 'foreign' game. 12 months ago i'd never have thought it possible. The Australian media has whipped the entire nation to an almost tribalistic frenzy; not that i was complaining. My only concern is how long is this sudden interest towards the round ball code going to last.

To show my support for soccer in general and to a lesser extent the Socceroos, i decided to drape myself in the Australian flag. Generally a very 'white' thing, this was a very uncommon practice for an Asian to do - i was getting weird stares from skips and wogs. If only they knew i wasn't even Australian. That'd be funny wouldn't it. Then again i've never felt Singaporean. Fuck Singapore. Go Australia.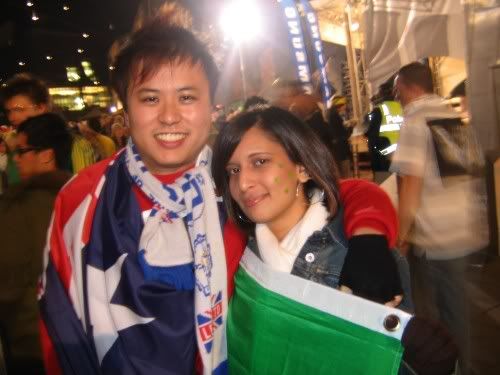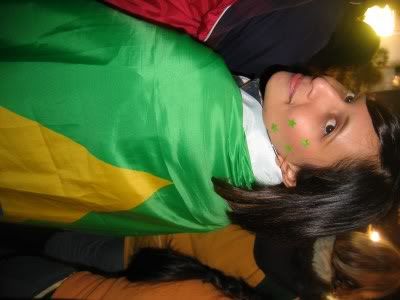 I reckon micheLe has been living with me for far too long. She's picked up my habit of being a rebel to the norm and decided to head to Federation Square draped in a Brazilian flag! She copped a fair amount of verbal abuse but got away with a physical beating as Australians are pansies who wouldn't touch a woman but would beat up a man without rhyme or reason.

Of course, i'd not given enough thought to what standing in the middle of a 12,000 strong Australian crowd standing together to keep warm would be like. It truly was one of the days when you simply needed an excuse to head out and join every other man or woman, Brazilian or Australian, and party to the world's biggest game. My back hurt from standing from standing for 3 hours, my feet was getting trampled on and my bladder was bursting for relief. But i enjoyed it. It was enjoyable torture. Watching Australians getting excited over soccer truly is a feat in itself. I was not going to miss this moment.

Crowd trouble! One thing missing from the English Premier League is the use of flares. It's a very continental-European thing to do; for 2 hours Federation Square had a distinctively European feel to it. I didn't quite enjoy the smell of the burning flares though. Nor was i too please when the smoke obscured my view of the giant television. I hope those guys who set off the flares got away with it.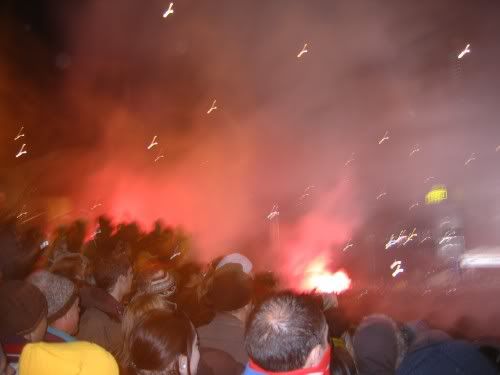 Those who didn't get away with it, were the extremely stupid gits who decided to climb the Federation Square structural supports to an unused platform on the 3rd level for a better view. Firstly it was dangerous. The structure did not look like it was able to support 20-odd rowdy blokes and sheilas. Secondly it was stupid. The platform was off-limits to the public for a reason. And there was a high police presence. You'd be found out sooner or later. Sure enough, cops were shouting and physically forcing the kids to come down after several minutes or so. Did i mention they're stupid?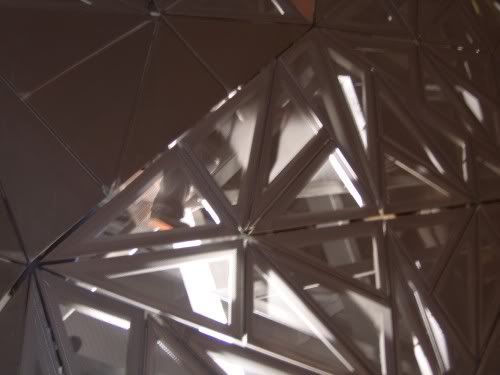 I wonder how the pubs and eateries coped with the crowd. This is Hungry Jacks at 1am - one hour before the game started. I'd rather go hungry than brave the crowd. When fast food staff gets busy, large chips tend to become medium chips, your burger has less tomato sauce and your drinks have no ice in it. Yes, i'd rather go hungry.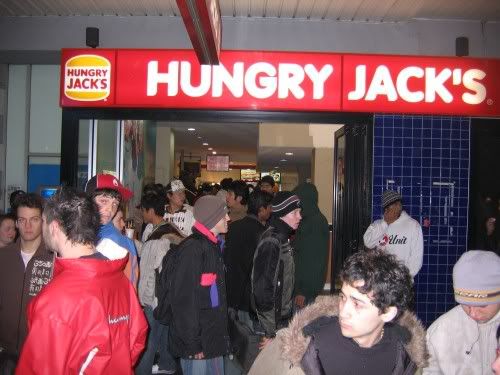 It's a pity the game ended with an Australian loss. Australians, so used to seeing their sporting heroes winning golds, are learning quickly that they're not the best in all forms of sports. But i say that with great optimism, for Australia's 2-0 loss was not a true reflection of the game. It's not always about the result, sometimes the way you've played your game matters just as well. And that's what Australians need to see - how soccer truely is played. It's not as boring as they've previously thought and it's not about the statistics.

Now, if only 12,000 Australians understand that.
Friday, June 16
What Women Want



The Outrageous

Ask a woman what they want in a man these days, and cringe to yourself as they launch into a monologue about their desire to snag a rich and handsome (preferably white if the woman's Asian) man with a good sense of humour. An 8-inch cock and a bloodthirsty gladiator in bed gets extra brownie points.

I never knew women were capable of so much balderdash.

The Australian reporters Elizabeth Gosch and Patricia Karvelas have written a
most disparaging article
on the plight of women's inability to find a partner these days.

I say women never have it better these days.

As much as women hate to admit, they do have a list of criteria that their prospective men have to meet.

Having said that, i also believe that women's inability to lower their expectations impedes their potential to score a wonderful night out.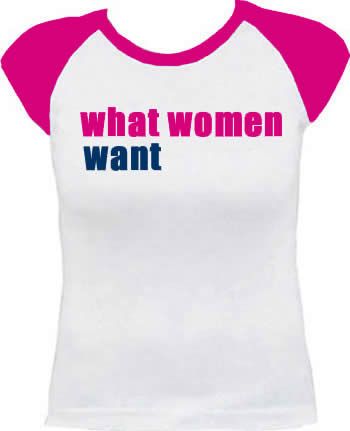 Men these days are the ones sitting down and out on their luck. You have men who're wonderfully eloquent and are talented artists in their own rights, yet are unbelievably poor. You have men who've double degrees in I-am-a-nerd, come from a rich and influential background but are unfortunate looking. You also have men who're just the perfect blend of brains and pockets but suffer from a psychiatric problem

So what exactly are women looking for these days?



Meet Jamie. She's extremely attractive, a finalist of a beauty pageant and models part-time.

As a sexually-inexperienced 19yo girl, she spends her free time dreaming of her Prince Charming (which changes every other week), kissing random boys on a weekly basis in night spots, wondering why the boy she had unprotected and painful sex with last night hasn't yet called, and talking into the wee hours of the morning with a bloke whose only concern is to get into her pants.



When Jamie's 22, her expectations of men would have changed somewhat - or has it?

As a recent graduate, she now has some disposable income to call the shots. Her experience with men now include several painless one-night stands, a bad brush with STD that's thankfully gone, many sleepless nights spent wondering why she can't find a perfect man and asking why the one shot she had with the perfect gentleman was foiled when she found him in bed with her best friend.

The pendulum still refuses to swing Jamie's way.

Now 27, she's ready to marry but her resume of men reads a who's who of dodgy men.

She's been in two serious relationships that ended acrimoniously. Her first boyfriend was a kleptomaniac and was arrested pilfering goldfish from the local pet shop. Second boyfriend was a nymphomaniac; Jamie couldn't handle him wearing her lingerie anymore and broke it off. He was last seen in an adult club as a transvestite.

When she hits the big 3-0, she realises she's not going to be marrying anytime soon.

She's financially secure, but is lonely and single.

Her girlfriends have all walked down the aisle; some are mothers and wives of wonderful children and husbands. Desperate, Jamie goes on the Internet and enters her profile on online dating services. 2 Weeks later she risks a blind date with a man she's been having pleasant conversations with, and ends up bound and gagged in a dumpster. Her possessions have all been taken, and she's been raped three times over.

A running theme here. Blame it on bad luck or her karma, Jamie can't find a proper man, and all because she's too proud to date below her expectations.

While greatly exaggerated, Jamie's story is shared by millions of women around the world.

All they want is someone to love - someone who's rich, educated and fun.

And they say all men are bastards. Oh bore me already.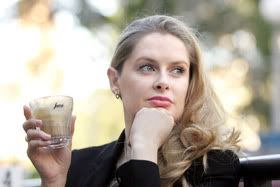 The attractive lady in the aforementioned article clearly highlights this phenomenon. Elizabeth Jean's (left) is pretty, well-travelled, living comfortably and desperately wants to get married. And somehow she's delusional enough to think she'd be comfortable at home, nursing the baby while her husband brings home the bacon.

I'm all for feminism and her various mutations. I believe women are on equal footing with men and deserve just as many opportunities societies are depriving them of. Men should share the burden of womenhood and shouldn't think washing the dishes and cleaning the house is an unmanly thing to do. Hell, if it was possible, i'd like to be pregnant and experience what it's like to have a big bun in my oven.

Yet, i feel women should start putting themselves into the cold and uncomfortable shoes of men. Women really have it all these days and men are forever on the short end of the stick. Men really have a lot to live up to and societal pressures and media stereotypes means men cannot be resting on their laurels. If marrying a woman means giving up their career or their limited finances to keep their woman happy, what's the point of getting married then?

And this hyperbole of men having something interesting to do in their lives? I think senorita Jean should just shove it up her ass. Last i checked shopping, baking and spending 4 hours in the hair salon isn't exactly a dash in the park.

Now all i need to do is find myself a perfect woman who loves cooking, spreads like peanut butter, a supermodel mother of my two kids and takes me on holidays every month.
Wednesday, June 14
adrock2xander The Asian Emo



The Outrageous

We all hate emos.

Though we can't really say why.

It's like, so uncool to be bashed 'coz you're emo.

Nobody likes an emo friend.

Like, emo is the new goth. Except goth's still around.

But i reckon, since emo is getting so much publicity, i should go emo myself.

I already have the horn-rimmed glasses, tight tee-shirts, black nail polish and black hair.

Now for the tight jeans.

Imagine that, an Asian emo.

Unreal Tournament



The Misfit

With a dying whimper, Semester One ends.

After all the hustle and bustle of the last three weeks, the tranquility and lack of action is almost, unreal.

It ended almost as quickly as it hit us. I stepped out of Seth Keen's office wondering if i've satisfied his interview assessment. And then, a beat.

"That's it?" I ask myself.

It sure is. A boring tram ride home ensued. I dozed off on the tram and got off at my usual stop. A slight detour to the pet shop today; i've been so busy these weeks i barely had time to check up on the rabbits, puppies and kitties.

Dinner was tasty, but eaten with silence. I felt like i was eating in a morgue. Something's just missing. Oh yes, no deadlines.

The holidays ensue; a regular job with a regular pay. Travelling perhaps. Time to obtain my drivers. Time for self-refletion.

Oh how unreal it is.
Tuesday, June 13
The Barmy Green & Gold Army!
The Beautiful

Australia 3
Japan 1
"Only soccer does this to you," said soccer fan Craig Bailey. "As far as sport goes, that was
the most amazing thing
I've ever seen."
Well said Craig.
I woke up this morning to the ring of Australia's 'Advance Australia Fair' in my ears.

I may not be Australian, but i'm proud to be
part of this moment
.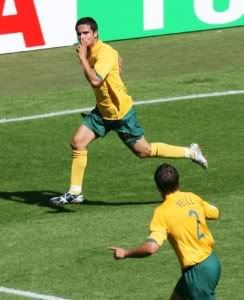 It took just eight minutes for Australia's day of reckoning after 32 years in the World Cup wilderness to turn from agony to ecstasy. With 6 minutes left of regulation time, and Australia staring at a defeat, attacking midfielder Tim Cahill wrote his name into the record books as the first Australian to score in the World Cup.

For anyone not having lived in Australia, it's hard to explain it. When soccer is the 4th most popular code of football here (after Australian Footy, Rugby League, Rugby Union), it's hard for a passionate soccer fan to show his love for the world game. So imagine my surprise and somewhat amused look when talk of 'soccer fever' is sweeping through the nation in The Age and The Australian.

The feeling cannot be described. I shouted and cheered myself hoarse last night. My neighbours must have been wondering what the fuss was all about. Of course, i wasn't silly enough to head out in 5 degrees cold last night to Federation Square, where 6000 Socceroos fans gathered to watch the game. Come to think of it, i should have made the journey to the CBD. The atmosphere must have been electric. Hmmm, i'm seriously contemplating a trip for the next game.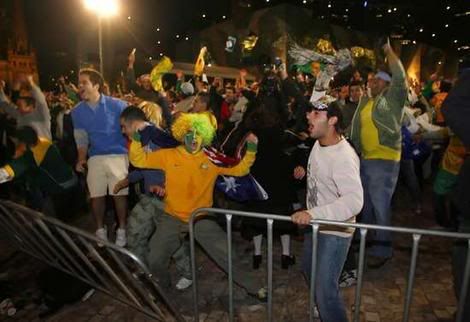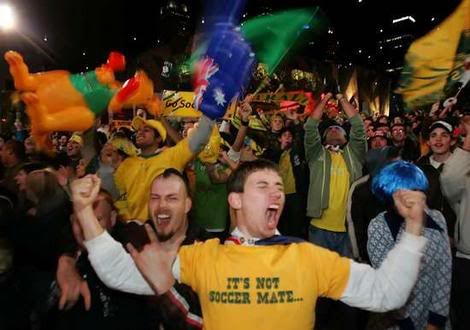 Let's dispense with the joke that is Australian Footy for once, and revel in this history-making moment. Perhaps, just for once, myopic Aussies are opening their eye to what truly is football?

Cheers Socceroos and Guus Hiddink. You've done everyone proud. You've shown the world that Australia can play football without the use of hands, weird scoring systems and 8-storey high goals.

Now for Brazil.
Monday, June 12
What's In A Banana?
The Beautiful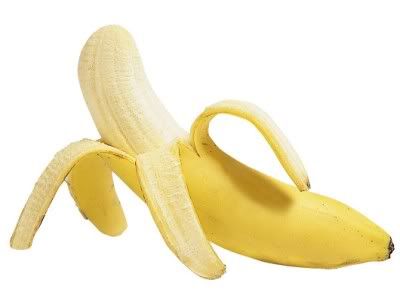 Last month, i'd talked about how
expensive bananas
are in Australia.

I'm not the only one feeling the pinch, as snacking on Australia's favourite fruit (and mine too), has become something of a rarity these days.

So much so The Age columnist Alan Atwood felt inspired to write an absolutely hilarious article
on the ascension
of a regular fruit we've all come to appreciate.
adrock2xander has not eaten a banana for over 4 months now. He swears, he has no idea what a banana is.
Australia's World Cup?
The Beautiful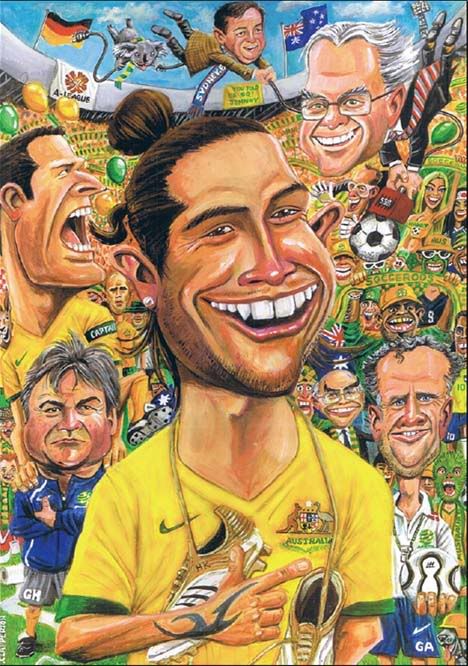 Image taken off
The Green & Gold Army
.


The World Cup started 2 days' ago, but for many Australians, the World Cup truly starts today.

The hype and media frenzy built up over the months leading up to Australia's first game against Japan has reached fever pitch (pardon the pun); to the point where Australians are lapping up every 'word of wisdom' randomly rattle off.

Word has it, among the Australian media that is, that Australia will beat Japan. That Japan, though no pushover, is a team of a handful of stars who'll fold under the the big names of Australian players.

That Japan, who qualified easily in the Asian section, did not play and beat South American powerhouse Uruguay in a two-legged game to gain entry into the World Cup.

That Japan, with the legendary Brazilian Zico as coach, still cannot be counted as anything but cannon fodder as Australia possess in their ranks a world-class coach in Guus Hiddink.

It cannot be further from the truth.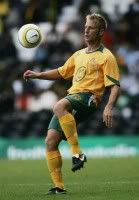 Until i arrived 18 months ago, thanks to my familiarity with European football, i could name only 5-6 Australian players off the top of my head. In fact, perhaps due to my 'Asian-ness' and exposure to Asian football, i had less problems recognising the Japanese.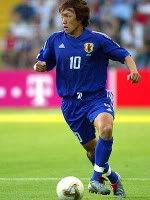 I honestly think the key to this battle lies in midfield. Australian media has waxed lyrical about their first defensive midfield specialist Vince Grella (left). No disrespect to Grella, but what chance does a player have when he's up against the sleek passing unit of attacking midfielders Hidetoshi Nakata and Shunsuke Nakamura (right)?

It'd be most intriguing to see how the Japanese midfielders perform, particularly Nakamura. He has simply been nothing but a revelation since he joined Scottish giants Celtic last summer; some of his deadball deliveries and flair is nothing short of a true genius. Check out some of the godly stuff he's produced in Celtic and Japan colours
here
.


Of course, Australia will always use the 'divine Harry Kewell' argument. As a Leeds United supporter, I'm not about to bash Kewell on his acrimonious departure from my beleagured club. Rather, i'd like to point out exactly how much Kewell's been playing in the Australian team. If he isn't injured, he's injured. Like, he's making a sore groin muscle look like it's in vogue.

I'll leave the soccer analysis to the experts. Living in Australia, you can't help but get sucked into the 'Australianism' and barrack for Australia. I was, shouting and cheering myself hoarse when Australia qualified for the World Cup on a hot evening in Sydney last November.

I hope you Australian readers will to.

adrock2xander is keenly following the adventures of the Green & Gold team, followed closely by the Czech Republic. He won't deny his Asian heritage, and will be following the misdemeanours of the Japanese and Korean team.
Saturday, June 10
Football...Eh...Soccer In The Fog
The Beautiful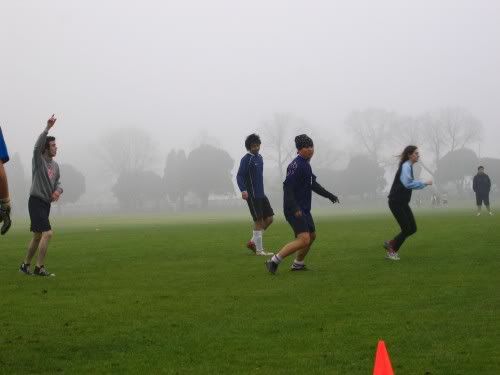 Gavin and i went to the park for a round of winter soccer today. He's organised a game among his Advertising mates - everyone turned up. Boys and girls. I don't think i've ever had a game of soccer with girls before. I was careful not to misplace my hands around them; last thing i want is a red card!

It also got progressively foggy as the game progressed. Until the onslaught of winter over a week ago, I've never seen so much fog descending upon Melbourne before. It truly is quite a pretty sight, kicking a ball in the fog and watching the misty breath evaporate in it.
Friday, June 9
One Monkey Left!



The Beautiful

It's great to see the warm, contented smiles of the media students at 5pm.

Congratulations guys, job well done. It's great to get one media monkey off our backs. It truly was hektik leading up to submission day.

Now for the other media subject. And for some of you out there, an exam too.

As for me, i'm simply too spent and tired to come out with something coherent this time.

I'm just gona rest, knock back some chilled spirits, and watch the World Cup.
Tuesday, June 6
Another Mail To The Students



The Outrageous

Hello it's The Devil here,

it sure is hot in Hell. The weather could use some cooling, the hot chicks could do with some simmering and i can never get martini on the rocks.

Anyway, i've been out today. Once a millenium, on the 6 of the 6 on the 6, Hell releases me from my black gates duties and give me free rein. So what do i do? Go on a holiday! In RMIT Building 6 no less!

I'm hoping the pranks i played today were worth the distress. Lack of paper? Check. Lack of time? Check. John almost screwing up Alana's and Sandra's video file? Check.

How about that blasted email about the deletion of files on your hard drives? You guys liked that? I absolutely loved it. It was so funny to see everyone trying to beat the 5pm deadline, only to realise your precious works and files are still on the system at 8pm. You humans are so pathetic. So gullible and stupid. Next time try raising a pet rock.

But i feel bad. I may be the Devil, but i'm not a meanie. To quote one of your human friends Fraser, this 'Information Holocaust' was a good, twisted joke that was played too far. I sincerely apologise for any missed shifts, frayed tempers or skipped meals.

Your humble Devil,
The Devil.
Monday, June 5
In Sickness Or In Health



The Beautiful

Hey wadya know, i'm feeling good enough to watch some TV now.

I'm still shivering and breaking out in cold sweat
, but there's nothing like a hearty bowl of warm chicken soup and vegetables.


When adrock2xander Feels Under The Weather



The Misfit

In our busy lives, we learn to organise our schedules around daily activities be it work, school or commuting.
I learnt it the hard way this morning.

Waking up at 6.30am, i was bathed in sweat and shivering. The heater has been on the entire night so it made no sense. Then it hit me - something was fast approacthing my throat from my guts and i had to throw it out.

I ran to the bathroom and must have thrown out a liter of fluids, last night's dinner and stomach acids.

I felt my forehead; i was burning up.

Any layman would tell you to pop 2 paracetemols, drink lots of warm fluids and get heaps of rest. I had however, an appointment with a lecturer at 10.30am and the camera + tripod to return.

So there i was, walking in 5 degrees cold, with camera gear, shivering, dehydrated, weak and nauseous. It was the worst physical experience this year. I'd have given anything make the pain go away.

I got home at 12pm, on the verge of collapse.

5 minutes later, i'm in bed.

It's almost 7pm now. My first meal of the day? Mushroom soup with some bread. I'm having trouble swallowing it.

Oh my aching body.
Sunday, June 4
Porn Wars



The Outrageous

You know porn has truly breached the mainstream media when lighsabers start making an appearance in 'porn' flicks.


Soccer Is?



The Outrageous

The Age writer and Melbourne poet and critic Chris Wallace-Crabbe has written a really Australian-friendly and politically correct article on the
beauty of soccer
.

What still riles me, and amuses me somewhat, is in the lead up to the World Cup, which is less than a week away at the time of writing, molly-coddled Australians still need to be told and explained what soccer is.
Trying to describe the beauty of soccer to Australians is like shoving a square peg into a round hole.
I've been lapping up articles and stories in the last six months on soccer in Australia. The landscape of Australia soccer changed forever when John Aloisi scored the winning penalty in Sydney against Uruguay last year. I remember that night as clear as crystal. I was cheering and screaming so hard for Australia. My neighbours, stuck in the anachronism that is footy, must have thought their Asian neighbour must have had one too many bowl of rice.

As a passionate soccer fan, i watch and follow any soccer that deserves watching. I was in my late teens when i watched Australia getting dumped out of the World Cup play-offs by Iran in 1997. The pain and the manner of the defeat was hard to swallow, especially when the Australian team - or any team for the matter - was leading 2-0.

Perhaps it's the pain of not qualifying, and the omnipresence of the silly national game Australians call 'football', or footy, that has numbed the soccer senses of Australians.

What's even funnier, is the writer's audacity to mock American football. And this is coming from an Australian. I don't know which is funnier, the dim-witted Australian, or comparing American football to Australian football.

Here're some excerpts from the article that had me chuckling from where i sat.

"This game is actually football, dominated by feet kicking a ball accurately. Thus it is more precisely named than any other such sport, even though there is some beautifully weighted passing or brilliant shooting for goals in the AFL."

Precise passes? Of course, it's only possible when you do it with HAND or the goal's 6 stories high and 50-feet wide. Or whatever the dimensions are.

"To start at the top of the range, Manchester United shops make a fortune, for example, even in Singapore."

It's Singapore, 'nuff said. It's a massive bandwagon there. Nobody has a clue about soccer there. They'll barrack for the team their pet rock is following.

"What is also evident is that parents like soccer for their boys and girls, especially mothers. It is felt to be a sport in which little kids are not going to get themselves injured, touch wood."

Here's a list of injuries i've sustained since i've started kicking a soccer ball:
- an internal bleeding on my right ankle, which needed operating on and left me on crutches for 2 months
- countless number of ankle sprains and abrasions
- popped right kneecap
- lost vision
- chipped tooth

Not so injury-free now huh.

"More annoying, to fans of high-scoring games such as basketball or one-day cricket, is the lack of goals. Plenty of Australian viewers, casual viewers, scoff at the low scores, those dogged 1-0 wins, and the like."

You are stupid and shallow. The rest of the world isn't.
Saturday, June 3
adrock2xander, The Shoplifter?



The Outrageous

So security guards stopped me twice, in shops across downtown Melbourne yesterday, claiming i'm shoplifting.

This was how i was outfitted yesterday while wandering the shops looking for a video game with my mate Harry.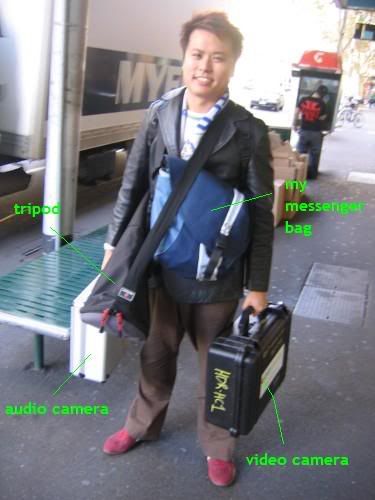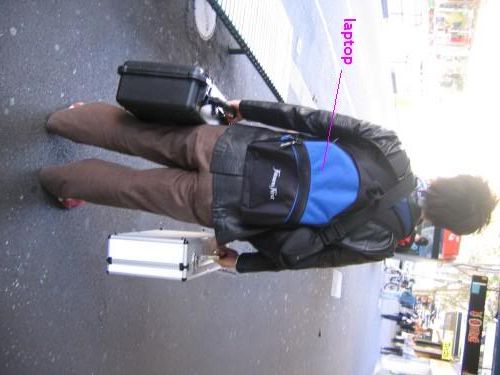 Ooh yes, my ecumbrance is light and i have two free hands to scratch my balls. What are these security guards thinking? Do i look like a bloody shoplifter? When i look like i'm ready for urban warfare?

Seriously, get a fucking life. If you're bored out of your mind and have no one to pick on, at least pick on someone with your level of intelligence. Or go touch yourself in one corner, that way no one's gona be thinking you're loafing on your job.

p.s: adrock2xander apologises for the poor quality of the photographs. Next time adjust the settings Harry!
Friday, June 2
To My Prof Comm Mates



The Misfit

Hello beauteous ladies and scrumptious-looking men,

in light of the deadlines, here's a little amuse-me email from your resident Asian redneck. Sit back and have a laugh. And i promise, nothing inflammatory here. *peeved grin*

As some of you may already NOT know, the PR folks have organised a Communications Cocktail Night and are actively (sometimes desperately) selling tickets.

I'm really impressed with the PR folks - not so much for their public speaking skills (ha!) but for their ability to organise regular activities for PR and to a lesser extent, the rest of Building 6 folks to mingle.

Which strikes me as strange.

How are Prof Comm students not as cool as PR students?

We are the jack of all trades, surely we can stake a claim as to being cooler than them no? So how is it that Prof Comm students don't hang out at all? Such is the bane of our lives that the existence of friendship in RMIT does not exist? Haha...

Take a look around us. The PR folks have ASPRA (that's Australian Students Public Relations Assoc. for the uninformed) - they've been partying as a group for as long as we know. The Journalism students have their pub crawl and trivia nights - which are fun. The Media (2nd year onwards) students communicate regularly on their blogs and are a very tight knit bunch. The Prof Comm students attend lectures in a zombie-like manner, line up in single file, wave bye after a lecture and return to their cocoons for hibernation.

Yessssss....surely Prof Comm students can't be the social rejects that we're making ourselves to be?!

Prof Comm has a underlying problem - students are geared to major in their own interests after 2nd year and see less of other prof commies as the semesters go by. Which is sad, as from what i've seen, this year 2 batch has every ingredient a soap opera needs.

We have the deviants, the social rejects, the fashionistas, the trumpets, the coat tail riders, the reclusives, the absentees...i believe there's space for normal ones in there but last i checked there were none lol.

Let's see what we can do next semester, or even this holidays.

We spend 3 years together pursuing a degree, the least we can do is get to know each other.

Who knows what our paths may lead to in the future? What's one more friend to know? =O

Not a sale tactic, but if anyone's interested in the cocktail night, it's on wed 7th June in Perseverance Hotel, 196 Brunswick St, North Fitzroy. Get there at 8pm. It's $10/tix and you get bar tab and drink specials. Did i mention live jazz too?

Head on down, let your hair down for abit and congratulate ourselves for a job well done this semester. Of coz WMT and EMT aren't due yet, but who's counting?

Anyway, here's to a great holidays. Safe sex, don't drink and drive and remember to vote for Pedro.

Most tenderly,
John 'i love cheeseburgers' Ng
Subscribe to Posts [Atom]