Monday, May 15
The Forbidden Fruit
The Outrageous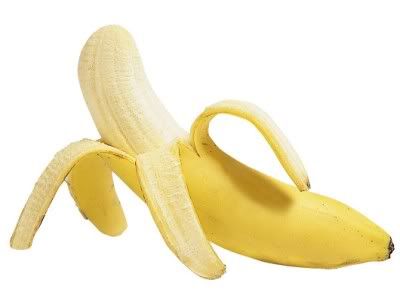 I had to blink twice when i went grocery shopping in Victoria Market last weekend.

Bananas in Australia are now going for $3.30 per fruit.

Not a kilogram, but a banana.

When Cyclone Larry
struck northern Queensland
in March, decimating thousands of acres of banana and sugar cane plantations in the process, many farmers and observers noted that prices of local bananas would shoot through the roof.

With bananas ranking as one of Australia's most popular fruits, people are now thinking twice about consuming a fruit that was once taken for granted.

At over $12 a kilo for a hand of 4 bananas, i simply cannot fathom how Australians are willing to cough up so much money for the simple banana.

So, Australian's strict no-fruit import policy aside, does anyone have any cheap bananas i could buy from?
Subscribe to Posts [Atom]