Wednesday, March 30
Four-play
Speakin of comics and comic books adaptation...the Fantastic Four movie is due in several months' time...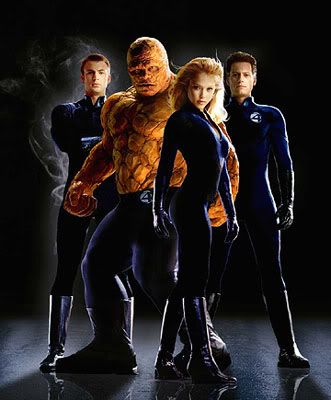 There's been lots of ruckus raised over Jessica Alba's castin as Sue Richards/Invisible Woman..really is
her race, skin and hair color
all that important? So what if she doesnt correctly portray the original Invisible Woman? Do i need to remind you that
her ass
is the finer than a Scotch Whisky Double Malt? My problem isnt with her race...but that a masterpiece like her is invisible HALF THE TIME!

Yuppers...you bet ya last dollar that im gona be gettin them tickets when the movie premiers in Melbourne...

Spiderman vs ???
adrock2xander is 1 month 31 days without a cigarette.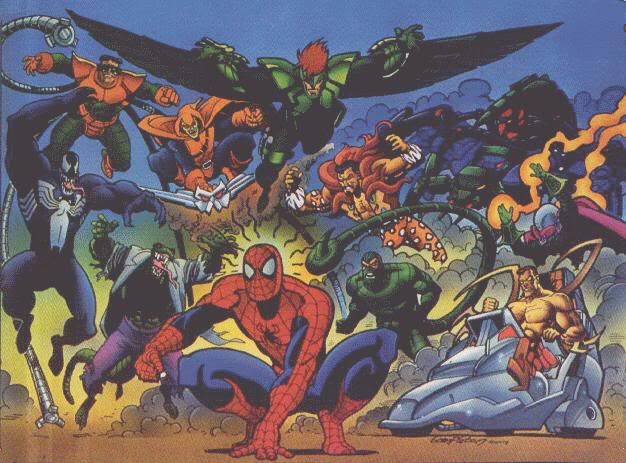 Hands up if you arent a fan of Marvel comics...

*a beat* Ok ya all fuckin losers...get the fuck outa my site...

A greater part of my youth was spent devourin the genius that is Marvel's ability to conceptualise and produce remarkably outragioues and/or realistic...heartfelt and excitin storylines that revolve around my favorite superheroes...in fact...they're so bloody good...im gettin excited just talkin bout them now...

Speakin of Marvel...im really disappointed at Sam Raimi's decision to use
Sandman
as Peter Parker's nemisis in
Spiderman 3
...granted Sandman was one of Spidey's oldest foes that goes back decades...but Sandman is so not fuckin cool...maybe im just not a fan of Sandman...tossin wads of wet sand at a springy Spidey just isnt my idea of a fair fight...have Sam and his crew not thought of:

1. Dr Curt Conners -
Lizard
This would be MY first choice for Spidey's enemy...Lizard is bad ass scary and fuckin violent...

Before the tragic limb-regeneration experiment happened...Dr. Curt Conners was Peter's good friend and close ally...it was clearly indicated in the comic book and Spiderman 2...fleshin out his story and the emotional pain Curt was goin through would have been so fuckin awesome...and the bloody fights Lizard and Spidey get into...wowzers...

2. Harry Osbourne -
Green Goblin 2


Harry Osbourne already knows of Peter's secret identity...and he blames Spiderman for his current predicament...GG2 would have been such an obvious choice...

Yet if you think bout it...GG2 would have been rather borin...the audience have already seen the original GG battle Spiderman...GG2 would have been one too many goblins in the air...

3. John Jameson -
Man-Wolf
J. Jonah Jameson's son John was featured in Spiderman 2...in the comics he had returned from space with a serious side effect - a moonstone that John found had attached itself to John's throat...turnin him into the bloodthirsty Man-Wolf...

I wouldnt think the Man-Wolf would have gone down well with Spidey afficionados...the clueless general public wouldnt have thought anythin bout it...but the Man-Wolf was too trivial an enemy...

Yet...you cant mention a space artifact without mentionin...in the same breath...

4. Eddie Brock -
Venom
Spiderman's greatest enemy will never be shown i reckon...unless there's a subplot in Spiderman 3 that involves Peter gettin involved in the
Secret Wars
...

But that it self is another story...and would take a good 2 hours...coz there's no way Spiderman 3 would fit in the cast of X-Men...Avengers...Fantastic Four yadda yadda...

5. Sinister Six

This could most very possibly be the plot/side plot of Spiderman 3...with Doc Ock's death in Spiderman 2...the remnants of his team Sinister Six (Sandman,
Mysterio
,
Kraven the Hunter
,
Vulture
, and
Scorpion
) are now back in town to defeat our friendly web-crawler...

And with Sandman's inclusion as the bad-ass villain with the most screen time...Sinister Six Five would post a new challenge to Peter's inner turmoil and identity crisis...

6. Max Dillon -
Electro


Electro would be a decent enemy for Spiderman 2...a arrogant and petty thief with plans to kill Spidey as he stands in his way...but therein lies the weakness of the plot...Electro just doesnt have enough material to fill the movie...and he sounds like the male counterpart to Elektra...and that movie bombed...

Besides...who in the right frame of mine would wana wear Electro's lame ass face mask?

I wait with glee at what surprises Sam has to throw up next...perhaps
Aunt May
finds the elixir of youth and becomes a superhero...

Tuesday, March 29
A Scenario
adrock2xander is 1 month 30 days without a cigarette.

You wana know what i love bout Melbourne?

A Singaporean Chinese...datin a Singaporean Sri Lankan...drivin a cheap Japanese car...to an Ethopian restaurant...pickin up groceries at a Greek convenience store...gettin pulled over by a black cop...who's apparently gay...

Any of this situation would be truly frowned upon in Singapore as the concepts are just alien to em...

Show's how far Singapore is laggin behind...

Global city indeed...


Monday, March 28
Sex Is Never Taboo
I would like to give my 2cents worth on a conundrum that's dogged generation of people for thousands of years...and that is...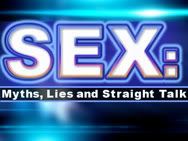 You see...that's
an American program
that was played at the unearthly hour of 5am this mornin on Channel 9...a heavy supper didnt aid in my constant bed tossin...so i sat up and turned on the telly...and the image got my attention...

My take on the 10 questions posed to scientists and anthropologists?

1. Are short men at a disadvantage in romance?

ABC News Network reports: 59.3% said YES, 40.7% said No

adrock2xander reports: A resoundin yes...im 5'11" and considerably taller than most Asian men...i gota say ive gotten more chicks than many of my counterparts who're a good 2-3 inches beneath me...it's true that the shorter men end up marryin them...but hey at least i got to fuck them first...and i get many of em...the short men get only one :O

2. Do blondes really have more fun?

ABC News Network reports: 73.8% said NO 26.2% said YES

adrock2xander reports: Im not gona give my opinion on the situation in Melbourne as i havnt been here long enough...

Comin fron Asia...it dont matter whether ya blonde or brunette...close-minded and ignorant Asians who worship the Caucasian's every footstep will always ensure that both colors get more fun...

3. Will talking to your kids about sex before they are teenagers encourage them to have sex?

ABC News Network reports: 87.3% said NO 12.6% said YES

adrock2xander reports: I'll definitely be encouragin my kids to have sex as soon as they're of legitimate age...it's a harsh world out there and they've gota take to it like duck to water...i lost my virginity at 18 and had STD at 23...these are things kids will have to learn fast and be mature bout it...acceptin these issues when they're young means they wouldnt come to a juncture in life where they're still unable to take care of themselves...

4. Is there such a thing as a seven-year itch?

ABC News Network reports: 68.8% said NO 31.2% said YES

adrock2xander reports: I wouldnt know...im not married yet...but imho the 7-year itch is fuckin bollocks...men AND women are always constantly on the lookout for attractive partners regardless of their marital status...like how ive told my friends back home...one has to keep their options open...you'd never know how life is gona rear its ugly head and bite you hard...keepin several women at ya immediate reach would mean years of glorious sex and comfort...

5. Are women naturally more monogamous than men?

ABC News Network reports: 50.6% said NO 49.4% said YES

adrock2xander reports: Bullshit...homo sapiens are never made to be monogamous...at our very basic level we still have dormant monkey genes...and monkeys fuck like noone's business...being monogamous means years of unsatisfyin sex and a bored wife who flips a magazine while ya between her legs...

6. Is having sex during pregnancy harmful?

ABC News Network reports: 97.9% said NO 2.1% said YES

adrock2xander reports: Mate...you come home after a hard day's work...ya tired and beat and you miss ya missus...she's 7 months pregnant and greets you completely naked as she's just stepped out of the shower...you see her lactatin tits and shaven bush...blood rushes to ya groin and you are reminded why she's havin ya child in the first place...coz she's fuckin awesome...bloody beautiful...so make passionate love to her...the baby in her aint gona make a fuckin difference in ya genital's sensitivity...

7. Does size matter?

ABC News Network reports: 55.8% said NO 44.2% said YES

adrock2xander reports: I have a 6-inch penis...yes i would like to have it slightly longer but im Asian...so 6 inches isnt too bad afterall...ive seen other Asians who christian their penises Mighty Mouse...for obvious reasons...

Then there're the Caucasians with small penises too...ive seen heaps of porn with very ordinary penises...in fact there are more porn flicks out there with 5+ inches of penises than there are 8+ inches...

I also believe that it's not the length that matters...but the thickness...heaps of men have long and reed thin sticks that wouldnt stoke a fire...women's vaginal walls are equipped to contract and grip their man's penises regardless of their girth...but how many women out there would openly admit that a thicker penis isnt more enjoyable than a thin stick?

8. Do single people have better sex lives than married people?

ABC News Network reports: 76.2% said NO 23.8% said YES

adrock2xander reports: Fuckin bullshit...singles will ALWAYS have a better sex life...simply becoz they've more to choose from...how borin it is to fuck the same partner for 40 years...can you imagine that??

And the notion that married people dont have better sex lives is wrong too...just cheat on ya spouse...sleep around with many to enjoy a good sex life...just make sure he/she doesnt find out coz ya fuckin screwed...

9. Do women like porn?

ABC News Network reports: 54.7% said YES 45.3% said NO

adrock2xander reports: I used to date a girl who didnt profess to love porn...but found porn...when it has an actual storyline and sublimal foreplay and romance...to be very arousin...i actually went around certain areas in Singapore to find porn of this 'magnitude'...and i must say when i did find them...i was duly rewarded...if you know what i mean...

Granted...almost all women i know wouldnt publicly admit that they love porn...most profess it's degradin to women...but these are the same women who've never ONCE in their fuckin lives seen a porn flick...i tell ya...how da hell is feminism gona progress and evolve if women CANT even be comfortable watchin beautiful women gettin it on in videos???

10. Do herbal aphrodisiacs work?

ABC News Network reports: 77.5% said NO 22.5% said YES

adrock2xander reports: Unless my readership consists of octagenarians with wills already written...i doubt any of you have actually consumed drugs or herbs that openly declare to add 4 inches to ya penis or yadda yadda yadda...

I say we use them only when you cant get the flagpole standin...the lube aint makin the machine work no more...or the fire just needs to be reignited...other than that...stay away from these...artificial preservatives and colorings are a big NONO to one'e health...
Tallest Nipples In The World



What with the 7 days Easter break at the halfway stage (yes...Aussies have em 7 freakin days long for college kids)...and micheLe workin the graveyard shift tonight...Gavin and i decided to spice our borin sultry autumn nights with a DVD...good thing we did...coz i saw one of the best film in a good long while...one i possibly cant shake off for quite awhile...


21 Grams
reminds me a lot of the excellent-but-noone-saw
Go
...ingenious Pulp Fiction and the brilliant Memento...like pieces of a huge jigsaw puzzle the movie is sequenced and arranged several pieces at a time...one would have to pay attention to every scene in order to figure out the story...

But this post isnt bout how good the movie is...it's bout the one scene that had left me with a rather large boner for a fair bit...golly...have anyone seen Naomi Watt's nipples? They're fuckin long! Like a good 2 cm of erected foreplay radars that could reach out to the ceiling! Damn you Sean Penn...gettin paid millions to suck on a hottie's long nipples...

I tried sourcin the Internet for the best picture that would describe the amazin rocket-like nipples Naomi had in the bedroom scene...and this is as good as i got...




Gosh i cant stop thinkin of those nipples...watch it soar into the stratosphere with its jet-propelled engines and streamlined aero-dynamics!!

Thank God for women and nipples... :O

Heath Ledger...wtf were you thinkin when you broke up with her...

To Aspirin Writers/Bloggers
adrock2xander is 1 month 29 days without a cigarette.
It has been a crazy few days...
My blog's finally takin shape...ive spent the last 5 days makin up for all the bloggin ive been missin out in the 7 weeks i was cut off from the Internet...and i must say i must have blogged too much...

In terms of blog years Outrageous. Beautiful. Misfit. is relatively old...most blogs that i read or stumble upon are almost always 6 months' young or less...there're the fuck ugly blogs that have little fairies and butterflies that perpetuate little girls' blogs...blogs that have only 1 entry by people who were obviously curious as to what a blog is...blogs that have a gestation period between each entry...or blogs that are as borin as wholemeal bread with their uninspired and insipid entries...

Newbies to bloggin are almost always exclusively HTML idiots and hold non-IT jobs...their blogskins and layout have little imagination...and are mostly here coz the term 'bloggin' has been spinnin around their little brain far too many times...and they've decided to follow the scent and see where their little foray into bloggin brings them too...

Ive always loved writin and expressin myself in words...the idea of a fuckin diary was much too sissy...besides...noone was gona read it...when i die it dies with me...noone's gona fine out that i had a blowjob in a crowded toilet...or the one time a drunk gay man grabbed my ass and started humpin it...

Good thing my friend and sometime editor of the
Indulge!
crew
Patricea
came along and saved my witherin writin ambitions in late 2003...introduction took only a minute...and before ya know it...i was sucked into the world of bloggin...

It's mighty addictive i gota tell ya...especially when you've a bloody hit and referrals counter attached to ya sidebar...like the fuckin loser i am...i find myself checkin up on my site every few hours just to get a heads up on who's visitin my site...it's like a little boy with a chocolate addiction stealin money from his mommy's purse just to satiate his chocolate fixation...

There's just so much one can do on blog...apart from the obvious postin of ya life...you make it an extension of ya personality...ya beliefs..i liken it to growin a plant...you build it up from scratch...water and nurse it daily...and dependin on the amount of love you shower...the plant would grow and blossom...

How does this apply to bloggin you ask? There're heaps to do! Changin the template...color...fonts...width of the sidebars...marquee...all this takes time and patience...lots of trial and error is involved...ive had my fair share of horrendous bloggin days...but give it time...and you'll learn a nifty little skill called HTML...

Yeah that's right...HTML is rather passe these days...but when ya talkin bout creatin a website from scratch...nothin beats the nitty-gritty-roll-up-ya-sleeves work of HTML buildin...it's a roller-coaster ride that'll take you days...weeks and months to learn and fathom...it'll be an emotional journey as you'll realise bloggin and HTML learnin is not just somethin that takes 20 seconds to compose...but it's a lifetime roadtrip to discoverin yaself...

You'll realise things you've never thought possible in yaself...to sit yaself with composure infront of a desktop and sift through pages of information solely for ya general knowledge...you'll cry when you forget to save a large chunk of codes that you've painstakingly made...you'll laugh when the codes you publish arent the way you envisioned them to be...you'll smile when the page appears with nary a blotch...

I started bloggin 18 months ago...and ive enjoyed every single fuckin minute of it...to all newbies out there...i tell ya...write write write! Never be afraid of what you've to write...it's ya opinion and havin people disagreein with you only serves to prove that ya opinions DO matter...people value them as much as they dont agree...never ever write for the general population...write from ya heart...it's the heart-felt and emotional blogs that always appeals to people...dont worry if noone visits ya site...someday the honesty in you will bring them strangers to ya...

Make friends! The world is growin at an alarmin rate...i hate to think i'd die 70 years from now knowin ive known only 0.00000000000000000000000000000000001% of the world's population...no 2 people are the same..and that's an incentive for you...explore the literary they've to show...cultures and languages are so fuckin awesome...if you stop to think...will the world die if the Digital Age collapses? There you go :O

My fellow bloggers...keep bloggin and live life...

Peace out
adrock2xander
Sunday, March 27
Why would adrock2xander not burn toast?
-------------------------------------------------------------------------------------
adrock2xander's Art of Survivial #79 - Never burn toast with a closed window/door...the fire alarm may go off and you'd have lots of explainin to do...
-------------------------------------------------------------------------------------

Coz it'll set off the fire alarm if the toast lies in the toaster for too long...and the stupid firemen will arrive...and you'd have to explain to them that it wasnt a fire...but a burnt toast that set the fire alarm off...

Yeah that's what Gavin did...
adrock2xander's Top 10 Most Beautiful Women - Part 10



Ok Carl...it's ya lucky day...you asked...and you shall receive...:O

Hello all...it's been almost 3 months! What have everyone been up to? Ive been so busy! Durin this time ive shifted my home base and flew to Australia...i gota tell ya...Australian women are one fine breed indeed...i daresay ive never tasted anythin quite so fine...so tender...like the soft flesh of dory fish that melts in ya mouth...yeah...ive been travellin the coasts of Australian samplin fine women...too busy updatin this silly blog...

You know what they say bout
Anthony Bourdain
?? Yeah yeah that stupid gay motherfucker who gets paid heaps to sample food and travel the world? I reckon a big TV network should hire me to sample fine young Australian women...yeah...any takers??

A quick scan through my Top 9 Women reveals alot bout me...i like em women almost exclusively brunettes...cute and spunky...

1)
Amber Brkich
2)
Katie Holmes
3)
Kate Beckinsale
4)
Megan McCormick
5)
Eliza Dushku
6)
Natalie Portman
7)
Ashley Judd
8)
Winona Ryder
9)
Marisa Tomei
I suppose ive kept all of you in suspense long enough...without further ado...i bring you...the highlight of my list...a declaration of love for a woman and an awfully misunderstood series...
10) Sarah Michelle
Gellar
Famous for: Lovelorn and underpaid heroine Buffy Anne Summers in the cult-tv favorite Buffy the Vampire Slayer...gettin sued by McDonald's at the tender age of 3 for flamin the famous arch in a Burger King advertisement...winnin an Emmy for the day time soap
All My Children
...evil Kathryn Merteuil in Cruel Intentions...gettin married to a dog-face Freddy Prinze Jr (ok im just a very jealous fan)...the face of Maybelline cosmetics..
Face: 8.0
Body: 9.0
Fame: 9.0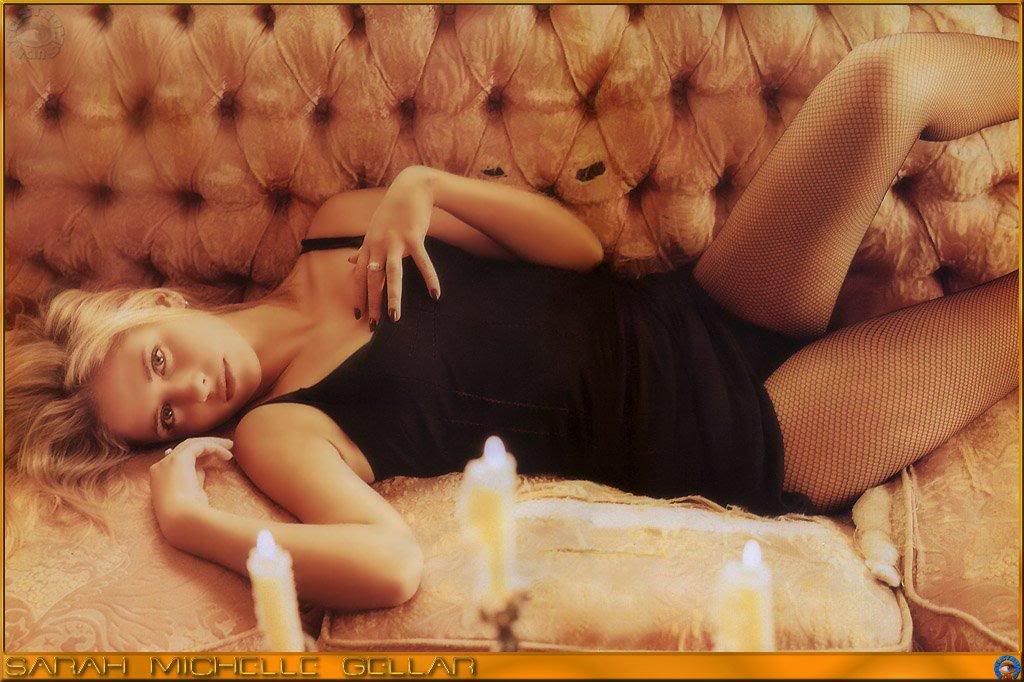 Regular readers would know im a huge fan of the Buffy universe...yes yes i know...spare me the flames...i know millions of people out there are screamin 'WTF are you smokin?'...many people out there absolutely loathe Sarah...or SMG as more affectionately known by her fans...due to reasons only known to themselves...
Why do people hate SMG? Let's see...could it possibly be a beautiful blonde cant star in one of
TV's best series
ever made in history that unfortunately...didnt get more credit than it's worth coz it had a dingbat name? Or a blonde with a weird nose cannot carry such a heavy burden that is Buffy the Vampire Slayer? I swear...if im gona come across another non-Buffy fan who disses the show purely on an aesthetic level...and goes on commentin how men can so enamored by a nearly boobless...absolutely awful actress with a bad nose and scrawny body will get smacked so hard they wouldnt even know what hit them...
Petite and fragile? Surely you dont wana be man-handled by SMG's brown belt in Tae-Kwon-Do wouldnt you...then again if she tackled me with that aggressiveness in bed..........
SMG just screams girl-next-door...her sparklin and affable personality just calls out to you...and to morons who say she's boobless...you obviously havnt seen
Cruel Intentions
or
I Know What You Did Last Summer
...
Her nose is crooked? So what? That nose...strange as it may look...turns me on...nuzzle my guzzle Sarah...
Yes...nuzzle it...*purrs*
Technology my ass!!
adrock2xander is 1 month 28 days without a cigarette.
You know all the scientific reports and newspaper articles on the advent of modern-age technology breakin down human relations is true when ya sittin in the study room...sendin a MSN message to ya room-mate who's 10 feet from ya...
Yeah...all type...no talk...
Technology is wonderful aint it? :O
Saturday, March 26
Melbourne's drinkin water
Ive said it once and i shall say it again...tap water will always be better than bottled water...


I would have to commend my 2 years spent in compulsory National Service though...before my military days i had to wait for water to boil and cool...and considerin the amount of water i drank a day...over 8 liters...you can imagine the amount of water i had to boil...National Service taught and reinforced the notion that unboiled water in Singapore was actually very clean...if not cleaner and healthier than any bottled water...

Before movin to Australia i'd made the effort to check up on Melbourne's water supply through the internet...as ive grown to love and appreciate the slightly more 'acidic' taste of tap water...and am i glad Melbourne not only boasts one of

the cleanest piped water in Australia...but it also tastes similar to Singapore's...

Drinkin Australian piped water in public can be a real nuisance though...first and foremost...a distinct lack of public toilets has left me high and dry all too many times...as a result i found myself spendin unneccesary money on bottled water here...
Secondly the basins in public toilets here are unusually shallow...if you ever had problems tryin to shove the openin of ya plastic Nike sports bottle under a runnin tap...you'ld know what i mean...often i found myself drinkin from the tap and leavin the toilet with an empty bottle...

Which brings me to the cost of bottled water here...FOR FUCK SAKES...A$2.50 for a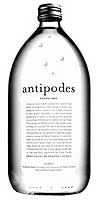 750ml bottle of water? CMON MATE!!! I could buy 3 liters of water back home with that money! I simply dont get it...soda and water is almost as expensive...or cheap...however way you wana look at it...as the cheapest home made beer here...Australians though dont seem to bat an eyelid...ive seen mothers helpin themselves to 5-liter packs of bottled water in supermarkets and students buyin them off convenience stalls as if it were candy...


An article
in today's national paper The Australian seem to second my opinions...
Ive a confession to make...



Im a man...a sorry ass man in that...

Before you roll over in stiches...laugh not...

Coz consider this...

How can adrock2xander consider himself a man if he hasnt watched any serious porn since the bygone days of Singapore?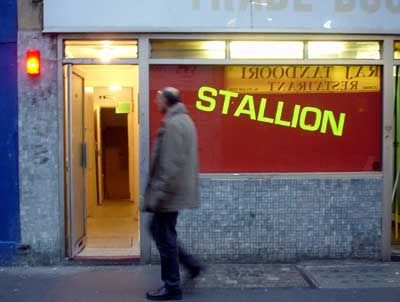 Porn flicks in adult shops here are fuckin expensive...at A$59-80 a movie here it's no wonder the porn industries in Caucasian countries are never frowned upon...imagine the money they make!!! But fuck...A$50 is too bloody expensive for 10 minutes of solitary right-hand pleasure...they arent anythin like the $10 porn gems you could find in Desker Road...neither do they come with the $5 1-for-1 exchange policy that Desker Road's so bloody popular for...

Downloads from Kazaa.com dont count either...coz a good chunk of them are 40-seconds clips that took 2 hours to download and are either too pixelated...the chicks are fuck ugly...or there're no sexy facial cumshots...

Ive half a mind to flash myself at the hot chicks in uni...i might just remember what it's like to have a serious erection...

Yeah im gona hafta do that...
Donald Trump...You're Stupid...You're Fired!


After 9 weeks of luscious brown tresses tossin...stilletoes prancin...power suits wearin...beautiful eyes blinkin...fairest skin beckonin...my big Apprentice crush has been fired...

Erin has the potential to be in my last woman in the infamous adrock2xander Top 10 Most Beautiful Women*...but coz she aint around for a longish time...and she aint too big...i'd just hafta disclude her...but geez...Erin is just sexy...i reckon if i put her in a tight T-shirt or a bustier...have her belly dance for me...whiff of her long bown hair...and i'll be mighty satisfied...

But why Donald...why? Why fire the hot one? Watch the ratings for ya 3rd season dip and NBC droppin the the show altogether...stupid fucks! I dont see a reason to watch The Apprentice anymore! I deserve an apology!

*Note: Which reminds me...ive got 1 woman left...it's been several months now...
KPYYTBNMW (read: Hi there!)



Everyone's favorite Scottish hero and my buddy Joe had me crackin up over a meal of
Aussie pizza
and chocolate milk...so much so i nearly spat and spilt the food onto my laptop...golly Joe...if that really happened...i wonder if the U.N would take them seriously...noone
writes funny
like you do...
Female needs



Are here no names for women's products these days? I mean...seriously?? Why would the female anatomy need
this
??
Dutch lesbians galore!!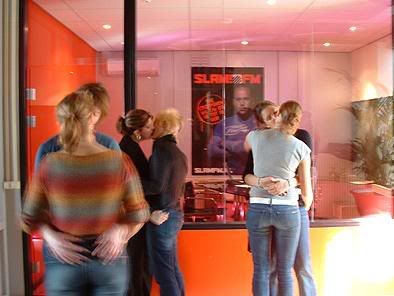 Taken off
JaG's
site...thanks hon! Awesome post...:O

A publicity stunt to promote a Dutch radion station that involves girls kissin one another...i dont know how it works or what the guidelines are...but holy shit some of
the chicks are hot
!


adrock2xander's Big Fat Greek Wedding

I had the pleasure of attendin a Greek weddin several weeks back...micheLe's workmate Stavroula was marryin her long time sweetheart John...it's an all-Greek affair...so the church weddin was conducted at a Greek Orthodox church...and 98% of the guests were Greeks...




Greek church weddings are rather different from the Catholic Church weddings that many of us are familar with...true they're Christians...but there's a Greek twist to it...involvin lots of Bible kissin and walkin around in circles...i suppose it would have been more interestin if the pastor took time off to offer everyone a
Greek shish kebab
...

In fact it got so Greek...the pastor spoke in Greek for the entire ceremony...everyone laughed at the Greek pastor when he made a Greek joke...everyone spoke Greek...the church looked Greek...the crucified Jesus looked Greek...i went in smellin of Issey Miyake and came out smellin Greek...i stood out like a fuckin sore thumb...the only Chinese in church...then again noone's there to look at me...all eyes were at the lovely couple...

Beads of rice and confetti...meant for good luck...were thrown at the unsuspectin couple...

-------------------------------------------------------------------------------------
adrock2xander's Art of Survival #34 - Never get rice thrown at you at near range...Step aside...Dodge...Scream...coz it hurts...
-------------------------------------------------------------------------------------

If it were up to me...i'll throw rice at the couple solely for selfish reasons...like say if the bride's ya ex-girlfriend...you have earned the right to flush a bag of rice at the groom's face...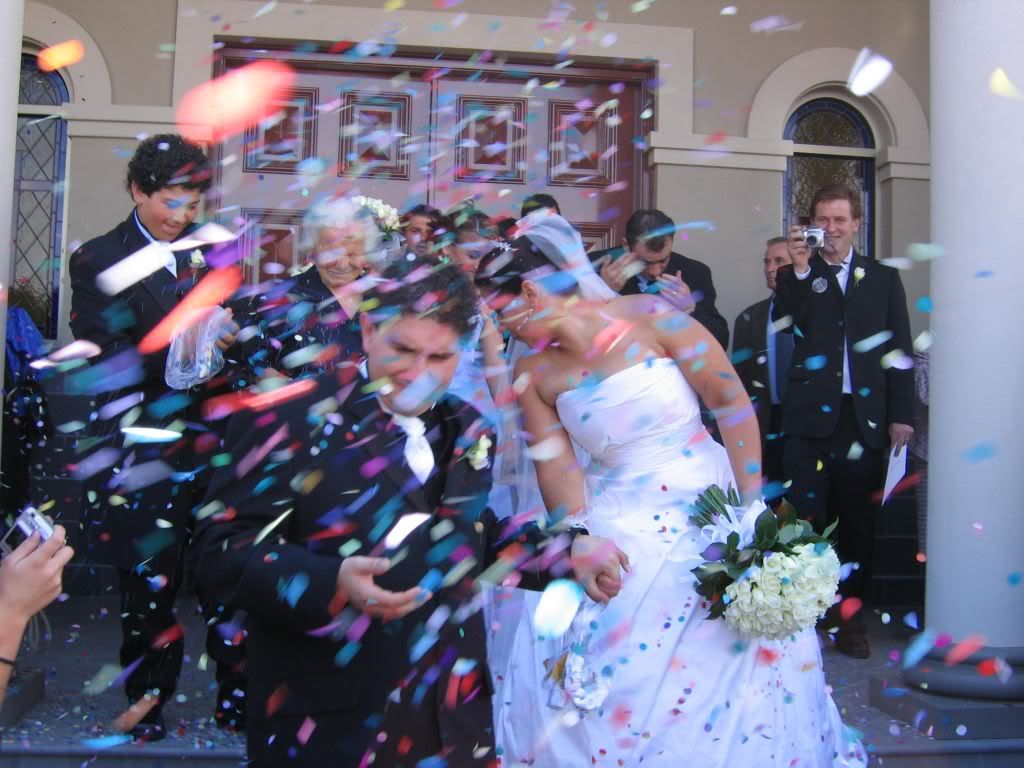 John and Stav were the media darlings of the day...smartin as their faces were...they've gota put on a Hollywood front and wave to their excited groupies...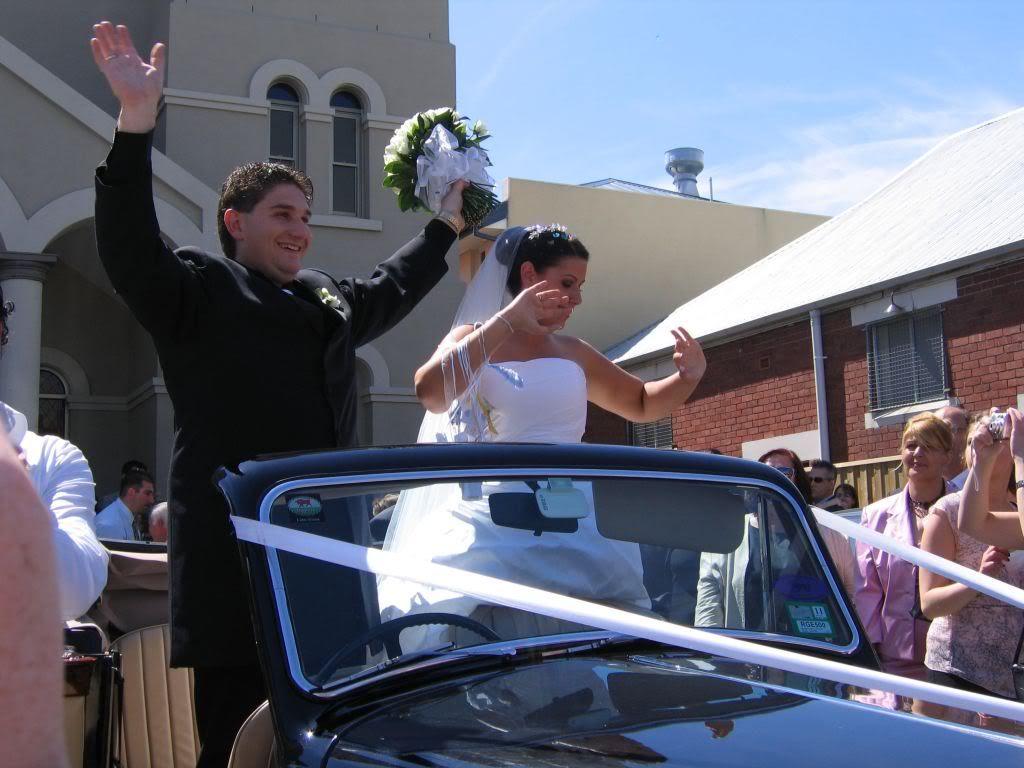 The church gig over...everyone went about on their own way...headin home to look their bloody finest as a weddin dinner beckons...the festivities got the better of me i reckon...a shameless shot of myself in a suit...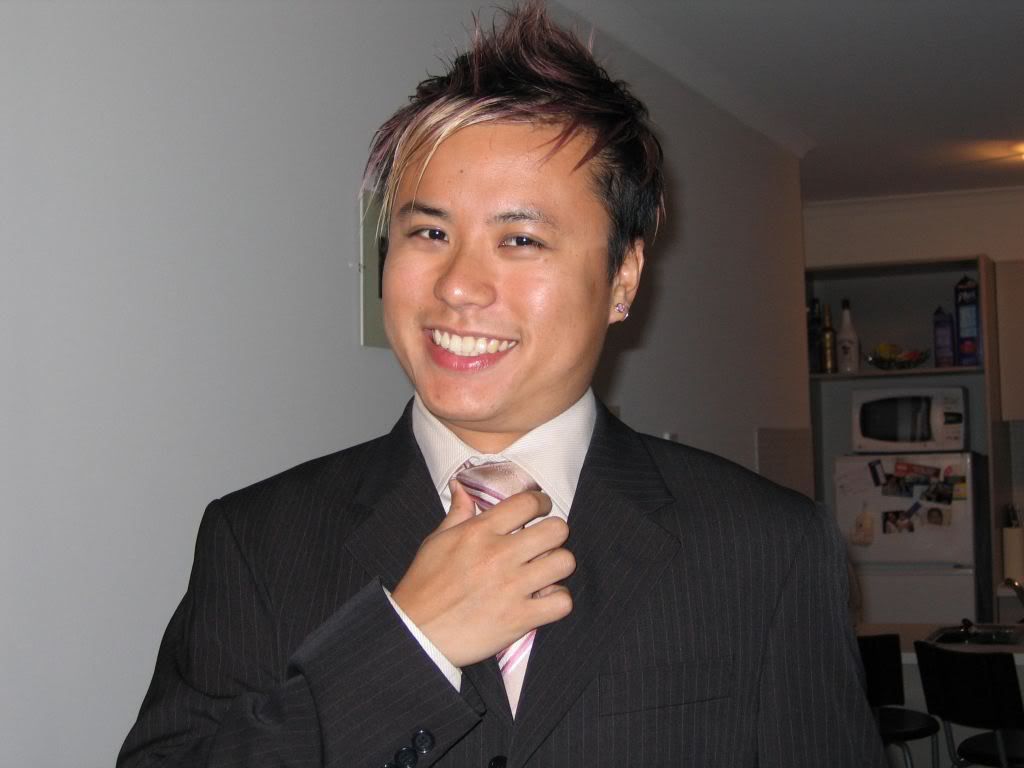 Greek weddin dinners are what i would call a glutton's paradise...a 3-hit combo...a menage-a-trois...the food is offered and served in tempt and break down even the most hardy and resistant woman...there's the pre-entree...platters of cold cuts...vegetables...cheeses...dips...beers...spirits...sodas and bread all lovingly laid out on ya designated table for ya consumption...




-------------------------------------------------------------------------------------
adrock2xander's Art of Survival #156 - Always eat in moderation and check the menu before insertin food into ya mouth...you'll never know how much more you've gotta eat...
-------------------------------------------------------------------------------------

Pre-entree done...the bride and groom waltzed down the stairs...lookin resplendant...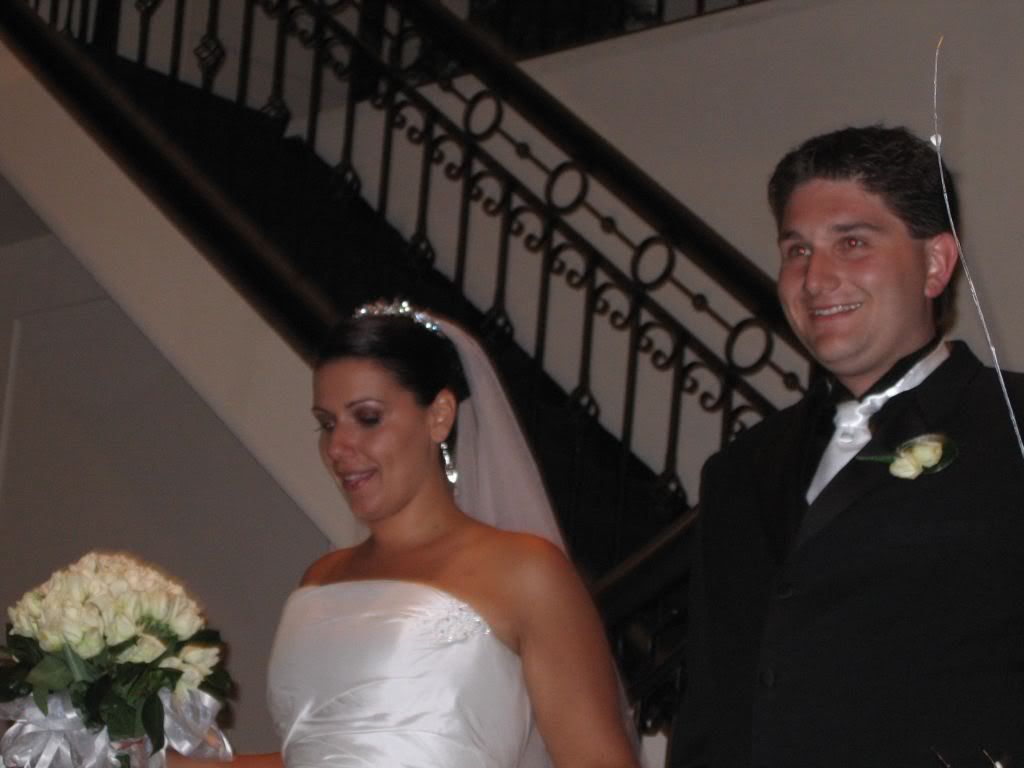 I was busy checkin out hot Greek chicks at this point...Greeks must love to dance...coz there're many Greeks on the dancefloor...gettin a piece of Greek action...

Do you know what the Greeks serve for entrees? Fish-N-Chips...yup...you heard right...Fish-N-Chips...wtf...

So by the time i was done with the entree...i was a beached whale...i absolutely couldnt take anymore food...good thing the Greek weddin culture took over again...coz everyone started gettin up to dance...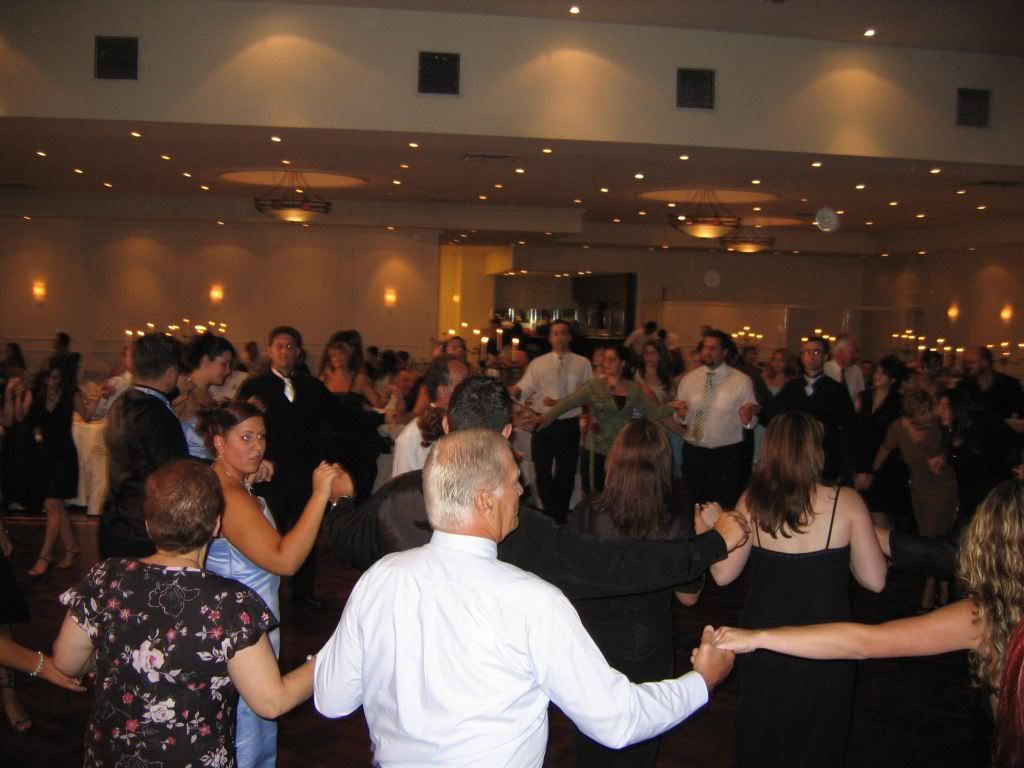 Dancin took away another 30 minutes...by this time i got hungry again...and the main course arrived just in time...yet...by the time i was done with it...i swore i couldnt fit another pea into my mouth...Greeks must love their food...but no! The Greeks stood up and dancin again for another 30 minutes...

So it was food and wine...dancin...followed by more food...and more dancin...and more food...oh boy...i could get used to this!!

-------------------------------------------------------------------------------------
adrock2xander's Art of Survival #88 - Observe other cultures with a keen eye...you'd never know when you'd have to put it into use...
-------------------------------------------------------------------------------------

I couldnt resist takin a shot of micheLe's workmates...lookin all beautiful...

*purrs* Hello ladies...ive got everythin you need *winks*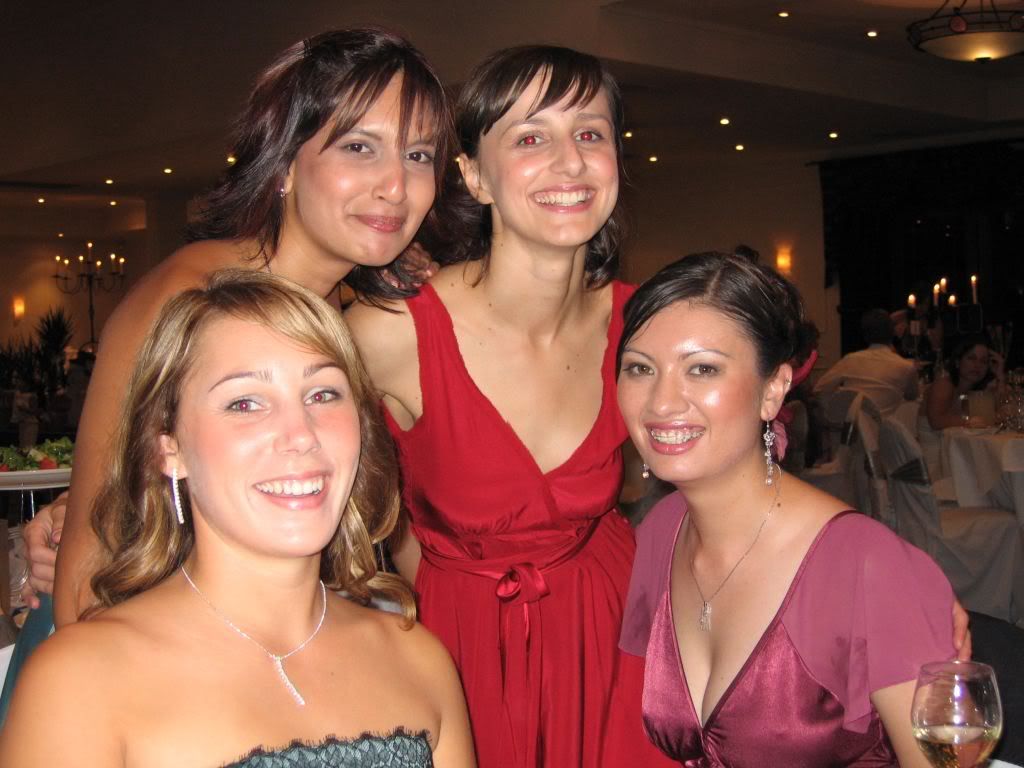 Neither could i resist a cute pose of the 2 of us...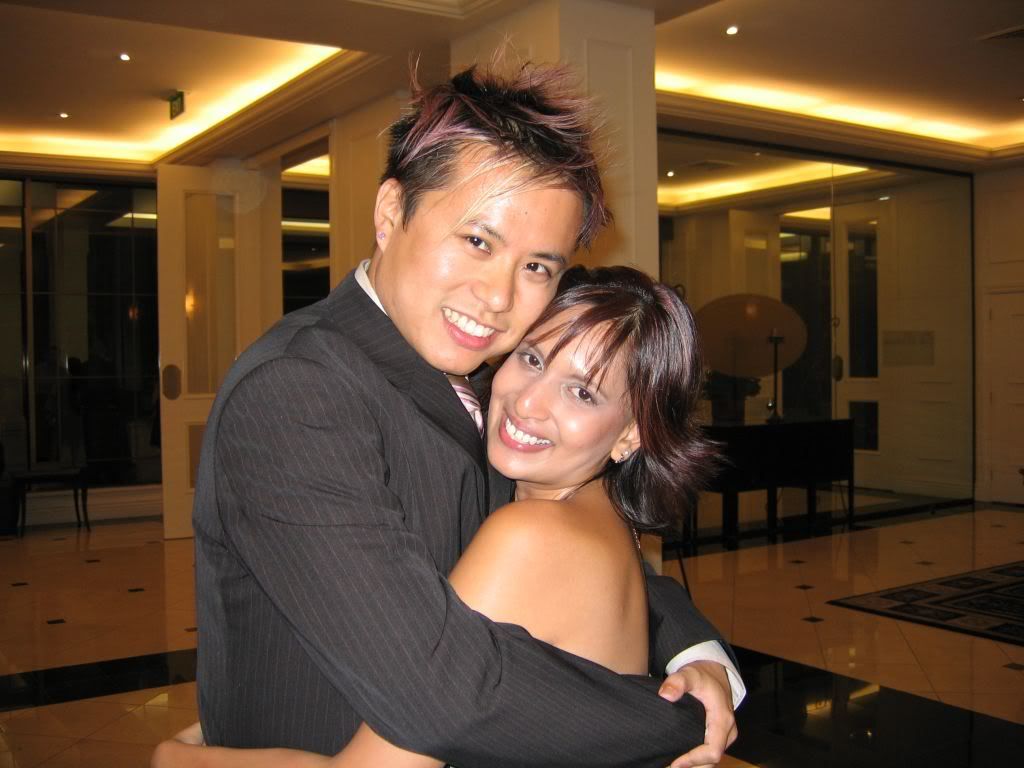 Greek weddings are fun...im now actively lookin for a Greek girlfriend...any Greeks out there lookin for a good time with an attractive Chinese? *chuckles*




Friday, March 25
C...c....col...cold...
I know it isnt winter yet...but it's dead in the middle of autumn and my feet is freezin off as it is...fuckin 10 degrees tonight...wtf wont our apartment trap some heat...walkin around with a pair of thick socks and 2 layers of long sleeves shirts just aint comfortable...IM AT HOME!!! I ought to be stripped free of obligations and liabilities...
Note to self: Build a fireplace in my future home...
Carpe Diem
adrock2xander is 1 month 26 days without a cigarette.
I grew up in an environment where the mantra 'If you want somethin...you've gota work for it' is subscribed to...havin grown up and gotten to where i am today...I believe that life is fantastic...and that it is what you make of it...
Makin the most out of everyday is mentioned so often...that attemptin to do it just reeks of a challenge...it's a fabulous journey...and somehow...dont you just feel that reachin ya destination just aint so savory no more coz gettin there is the joy in itself...
I reckon ive lived just over a third of my life...at 26 years of age...and havin smoked 9 years of my life away...im doin the math...and im guessin a grand old age of 80 would be a good figure to live till...
Have you ever thought who to invite for ya funeral? Yes...invite...the week before i die...i'll be sendin out R.S.V.Ps to everyone ive known on my death bed..they say a good indicator of how good a person you are is judged by the number of people who turns up at ya funeral...well...i cant say ive been the best friend ever...ive cheated...lied...stole...manipulated...backstabbed...and yes...even slept with their girlfriends...
I'll try to change that...with the emancipation of the Devil that is Cigarettes (yes that's how dear i hold cigarettes to my chest)...and the fresh new zest of life ive been bested with makes for some interestin tales...
I'll observe this change of behavior and update y'all...
Natalie strikes back!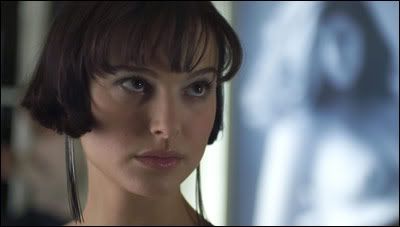 I made it a point to watch Natalie Portman's Oscar-nominated role in Closer back in February...firstly 'coz ive a huge thing for the hotness that is Natalie...who is also one of my
Top 10 Most Beautiful
woman...but also of the huge furore
her shapely ass kicked up
...

A thoroughly absorbin movie...well fleshed and played out by the protagonists...but im not here to review the movie...

But gosh!...those scenes where she parted her legs to reveal a smooth fanny region...golly i would gladly take sloppy seconds and wait in line for her even if she charged US$500 an hour...



Thursday, March 24
Hands up if you wana see pictures! Part 2.



The 3 of us headed out to Williamstown several warm Sundays ago...a beautiful day...it reminded me so much of
Capeside
from
Dawson's Creek
...the town where the series was set in...

You could just make out the Melbourne skyline amidst the jungle of boat masts...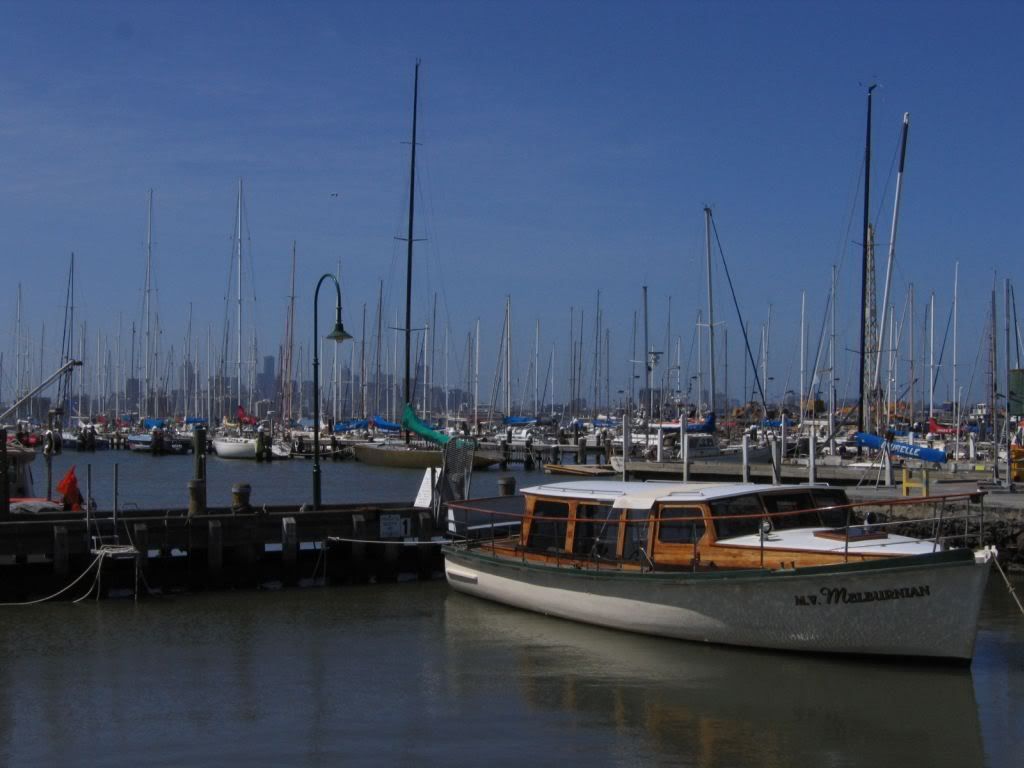 That's the mammoth and powerful
Westgate Bridge
in the background...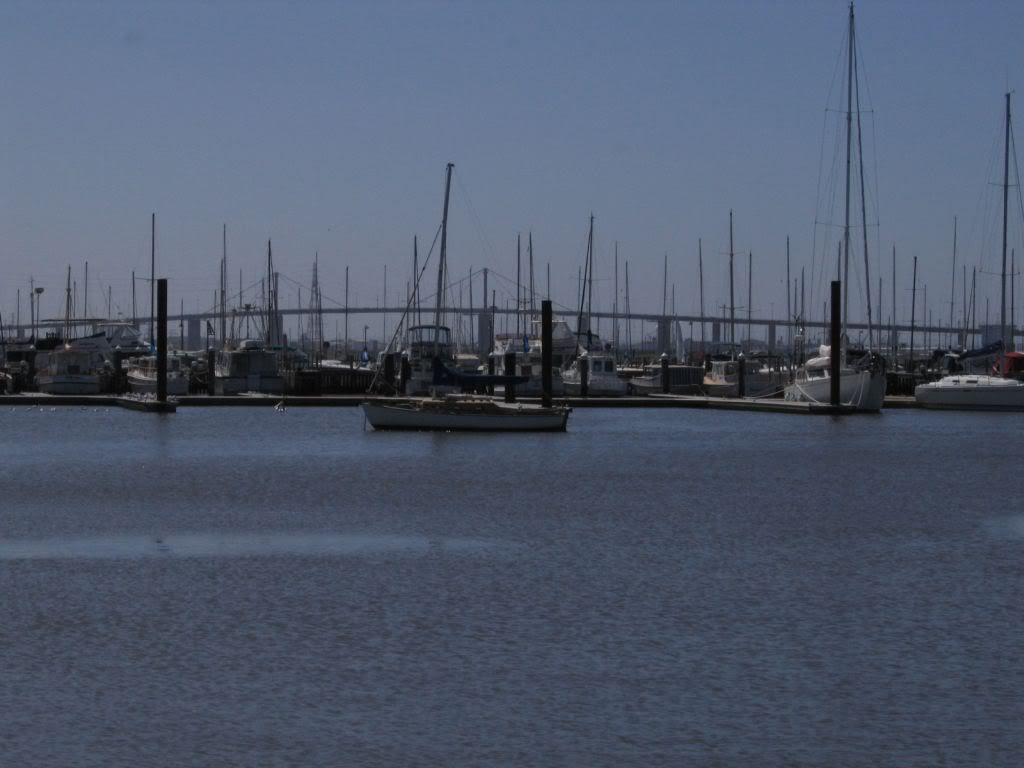 Absolutely stunnin...almost straight out of a postcard...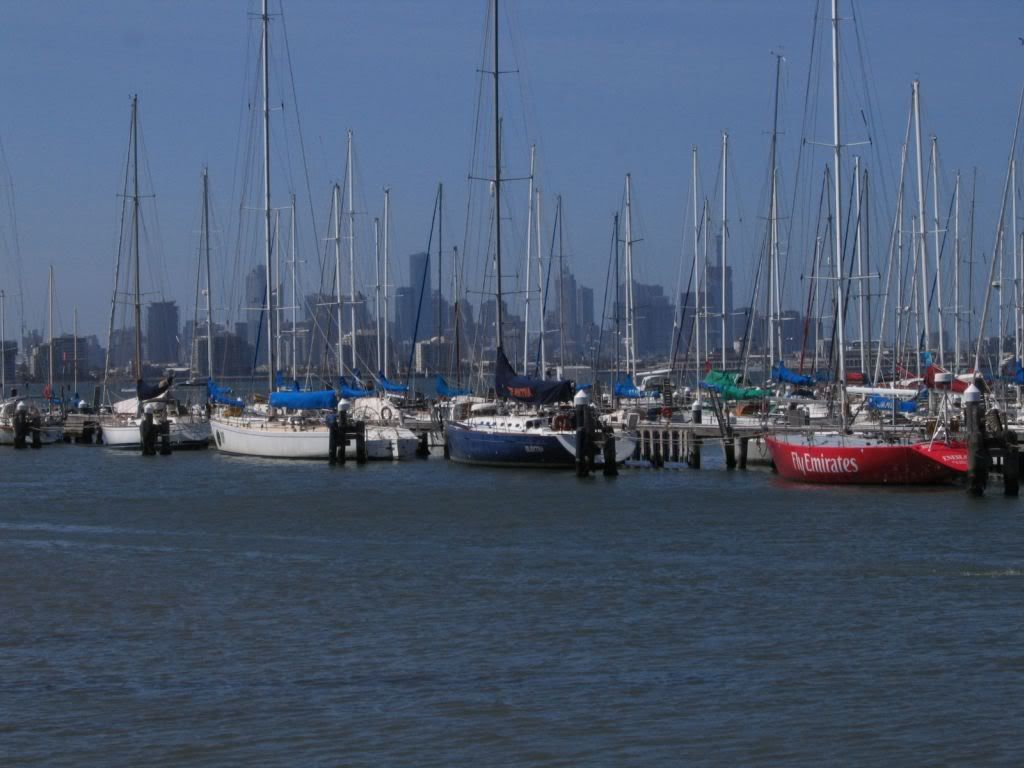 Temptation crept in...pilot the boat and take it out for a spin...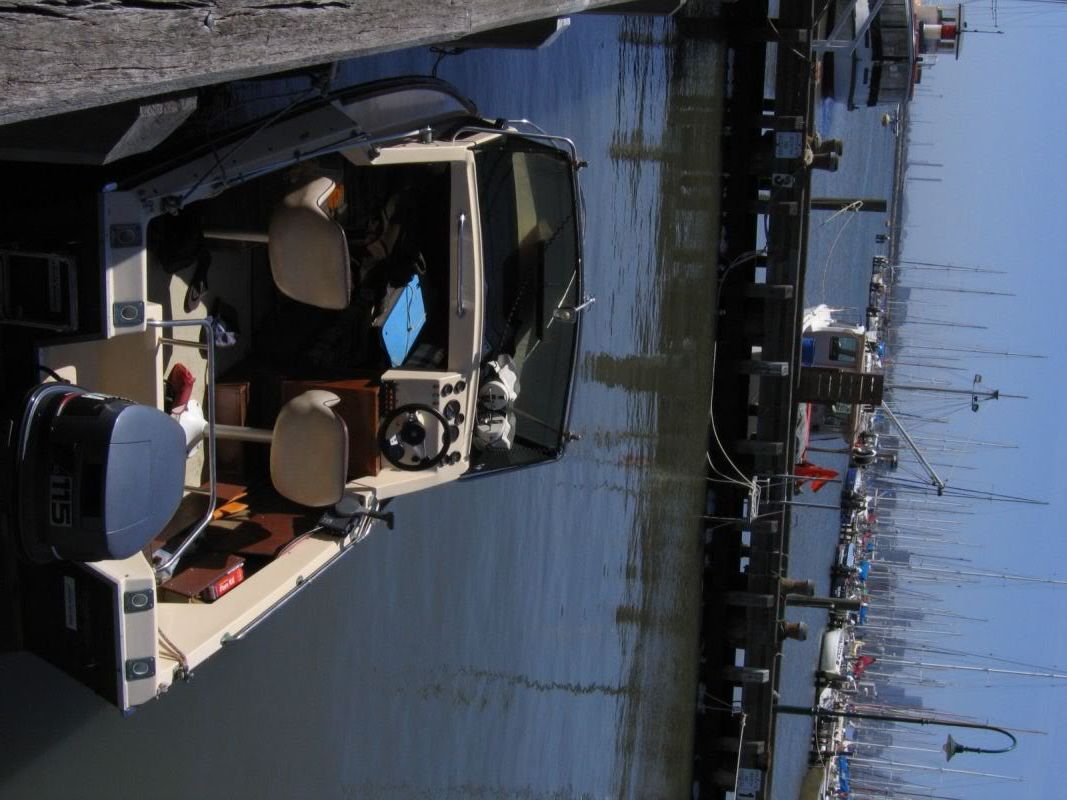 The Melbourne city skyline...taken from a boat ride that we took...splendid sights and the wind in our hair...golly...loved it...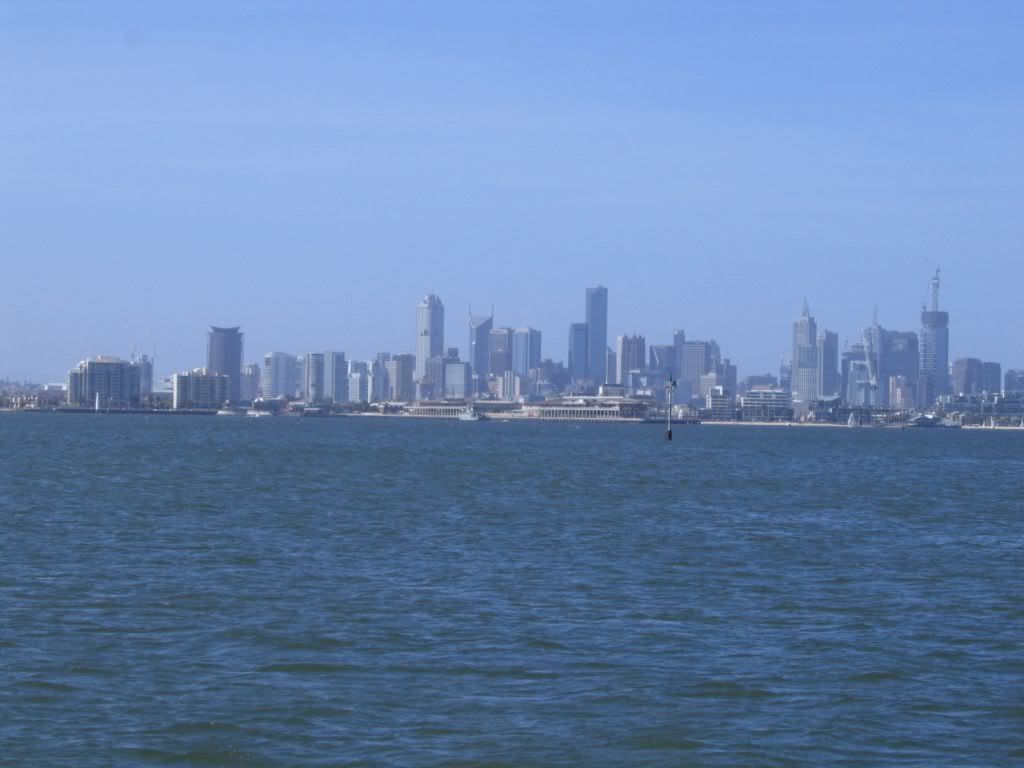 With compliments to
Gavin
again...he fiddled with my camera and took some shots of the city...

A clock tower...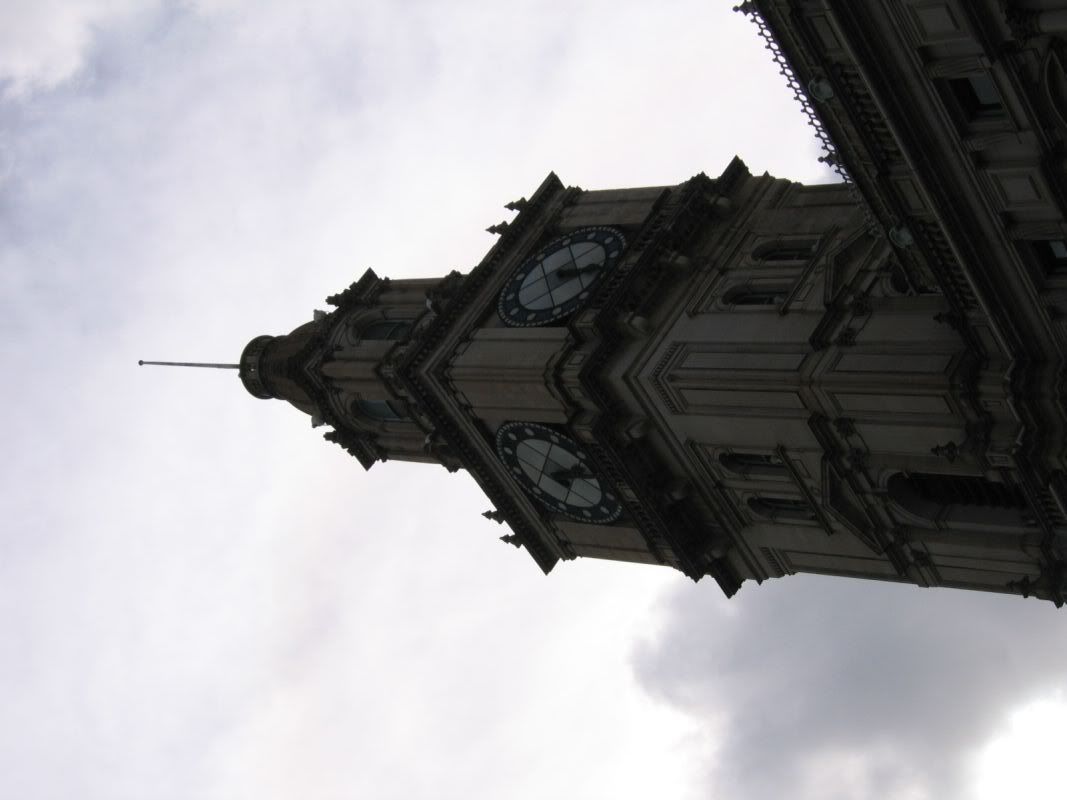 A broken lamp illuminates a sidewalk cafe...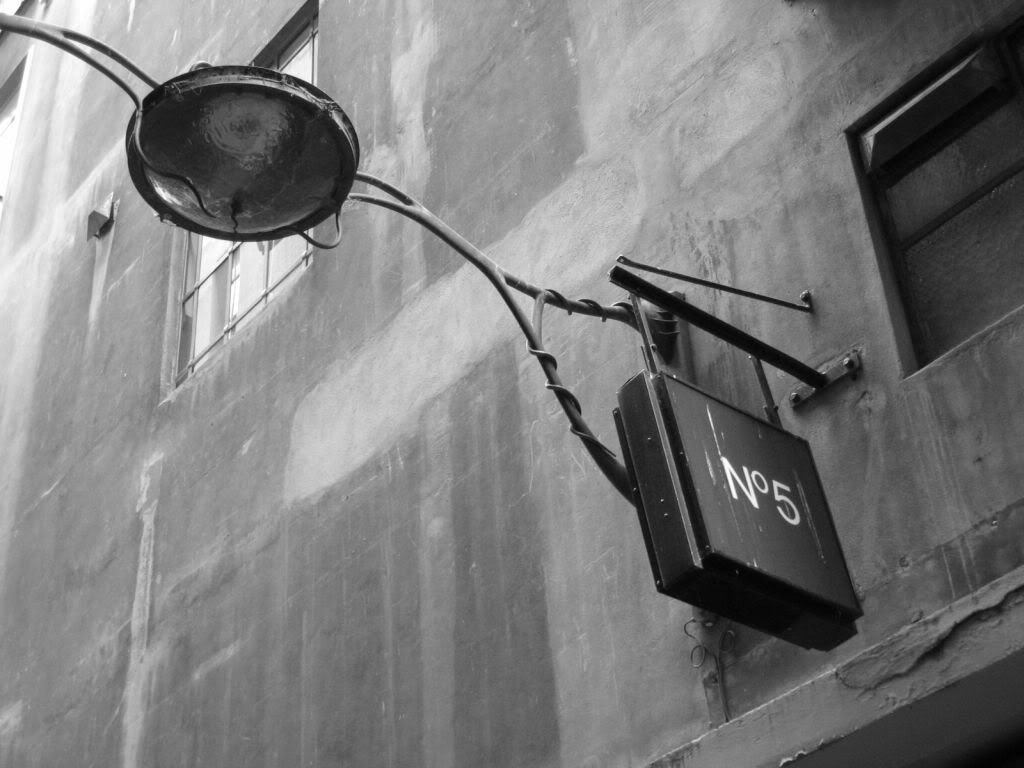 A balconey peeks out from the buildin...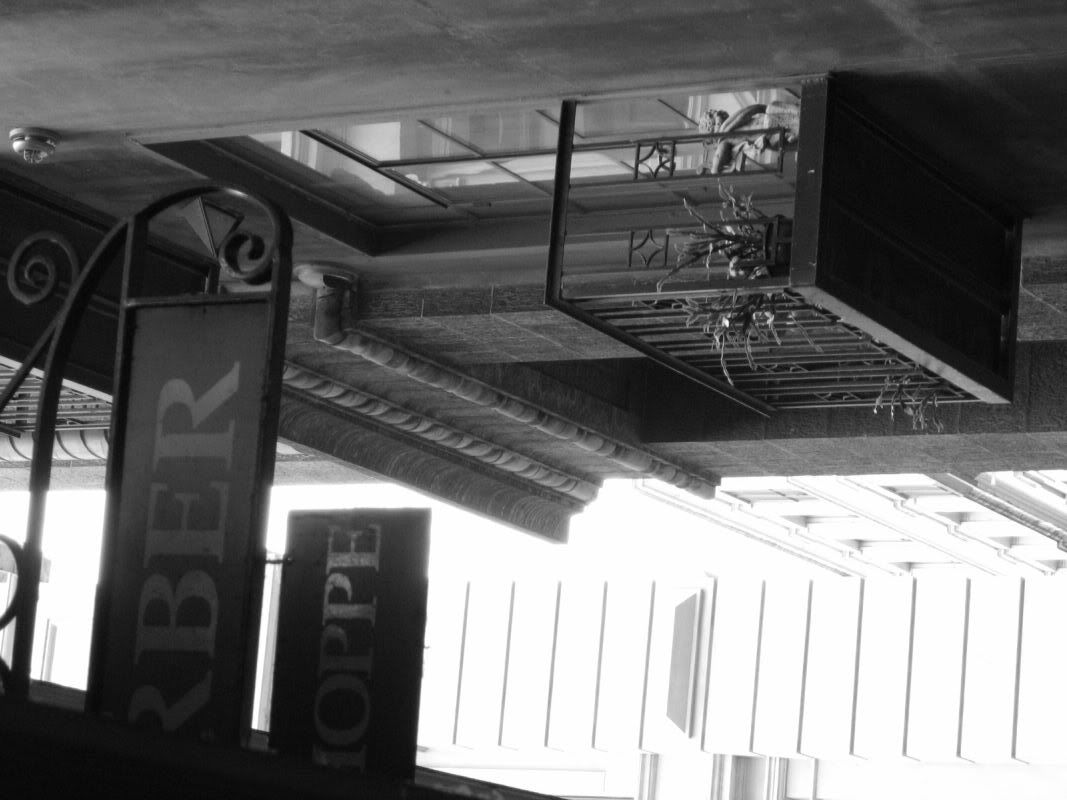 Sidewalk shops...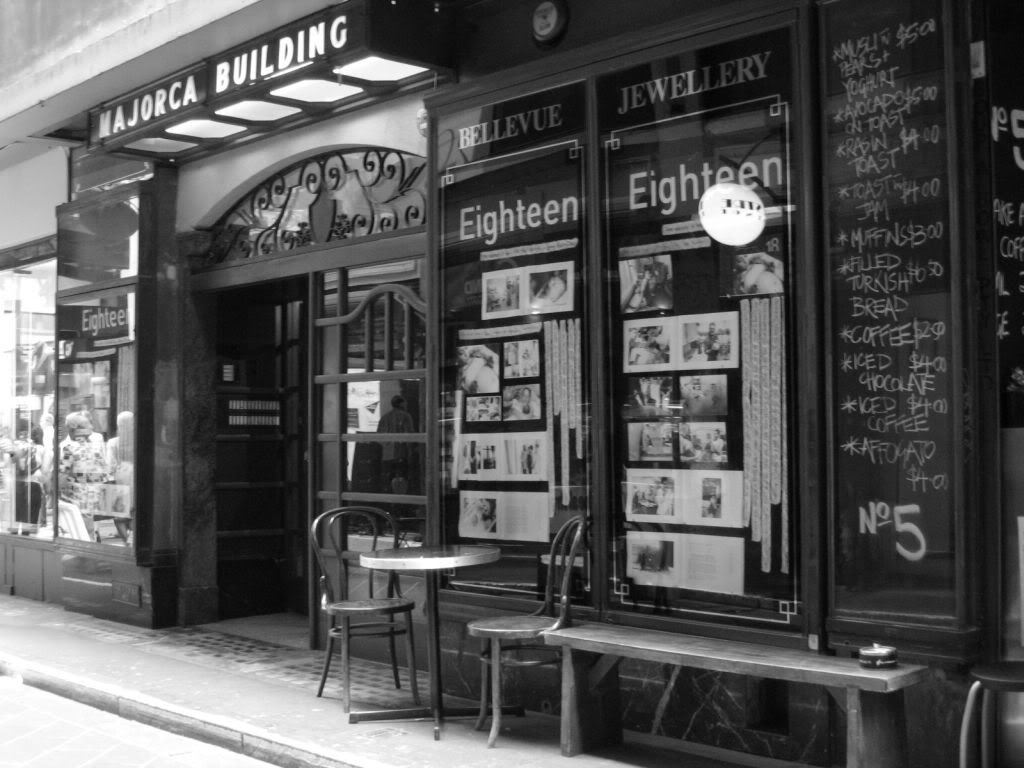 Sunlight struggles to present itself...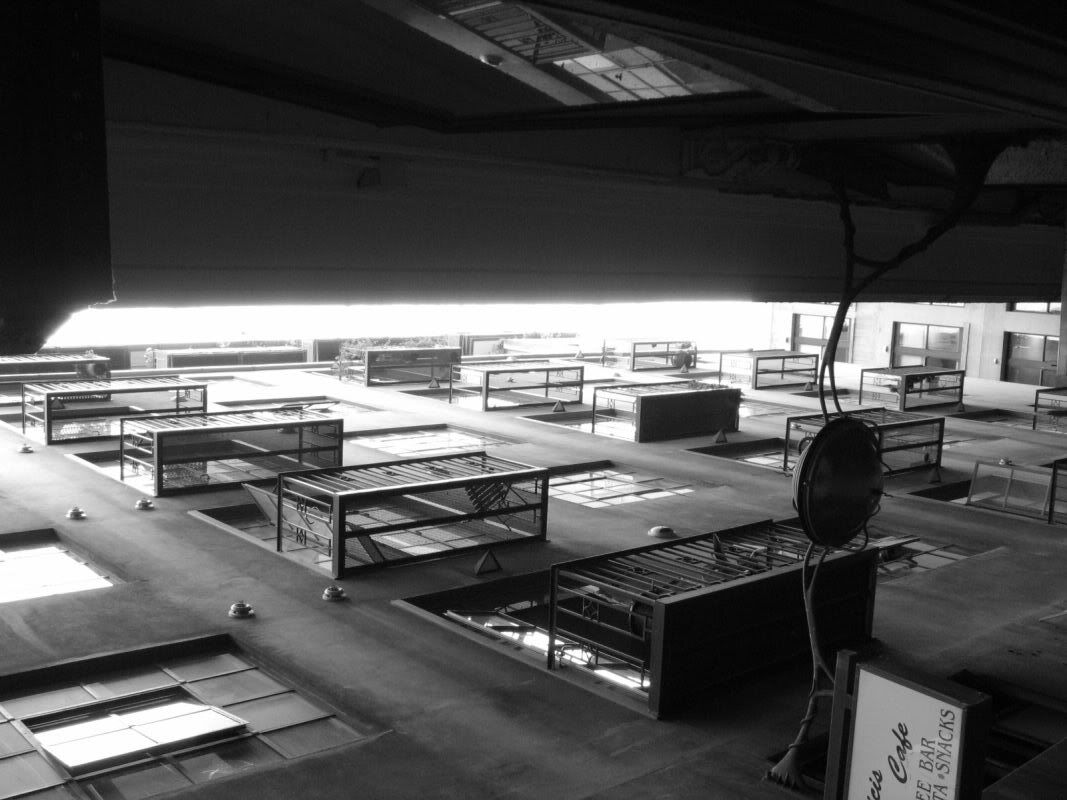 The cafes along Degrave Street...also known as Centre Places...
famous for my
water hallucination episode
...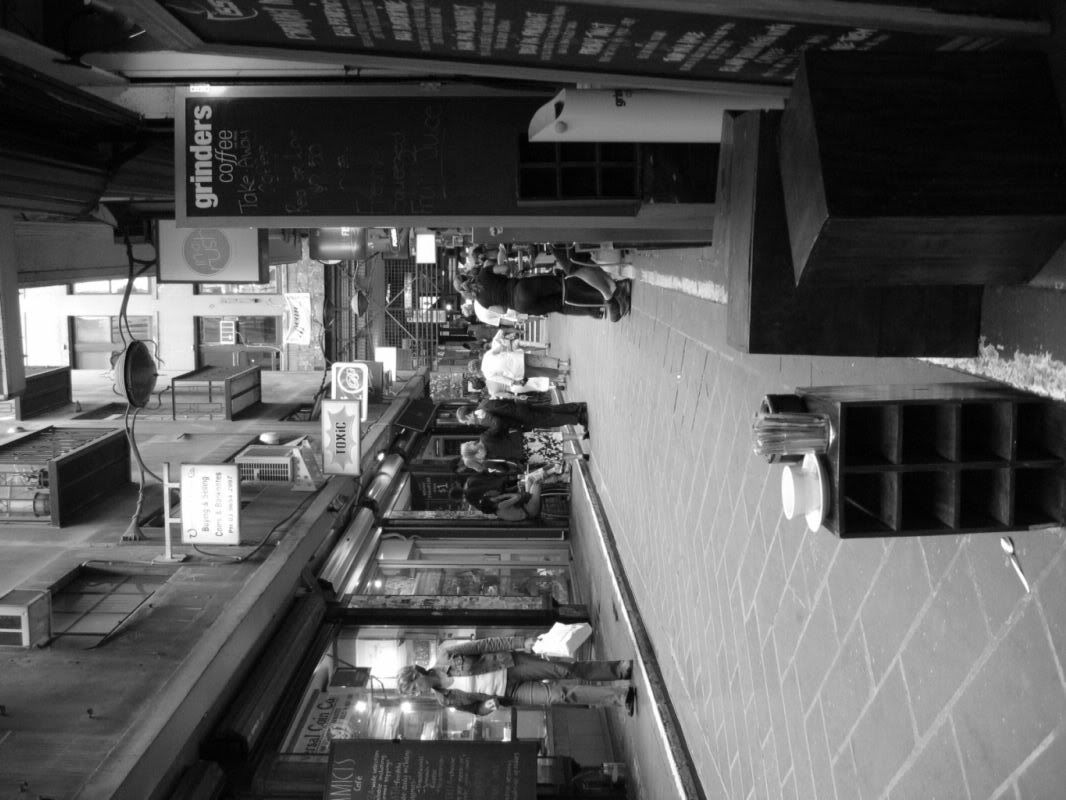 We rented a car to make a 200km drive to Phillip Island...famous for their penguins...another fabulous day for sightseein...the country was very scenic...rolling hills and clouds...wowzers...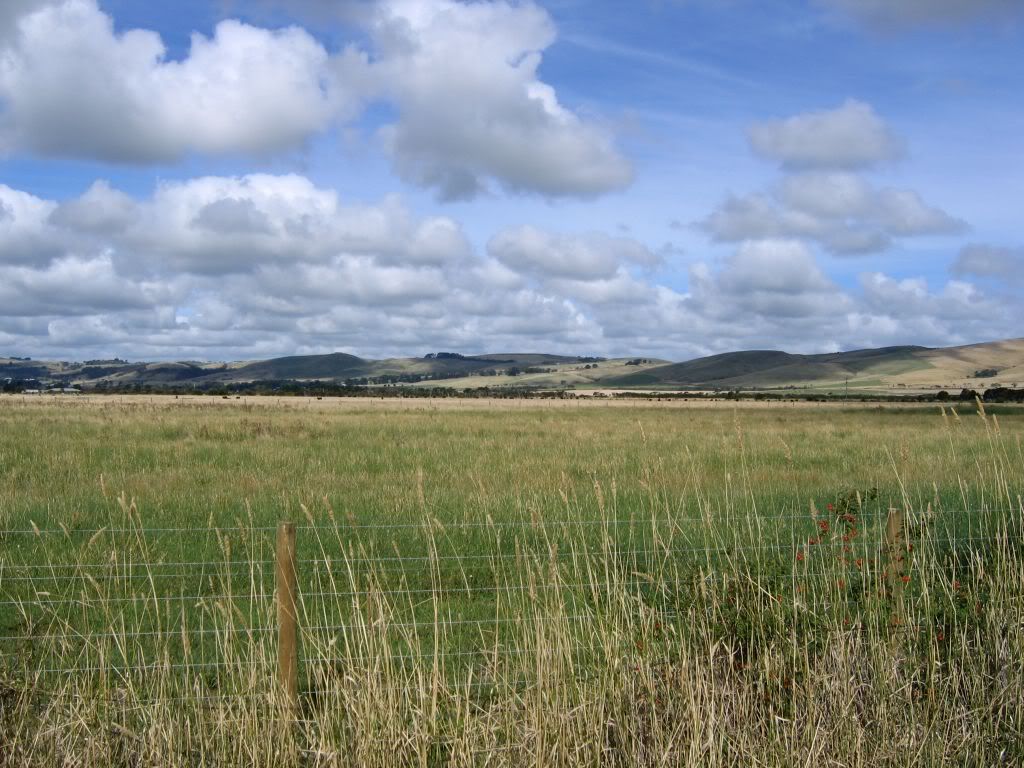 The approachin cars honked at us as we stopped for pictures takin...as if to agree with us...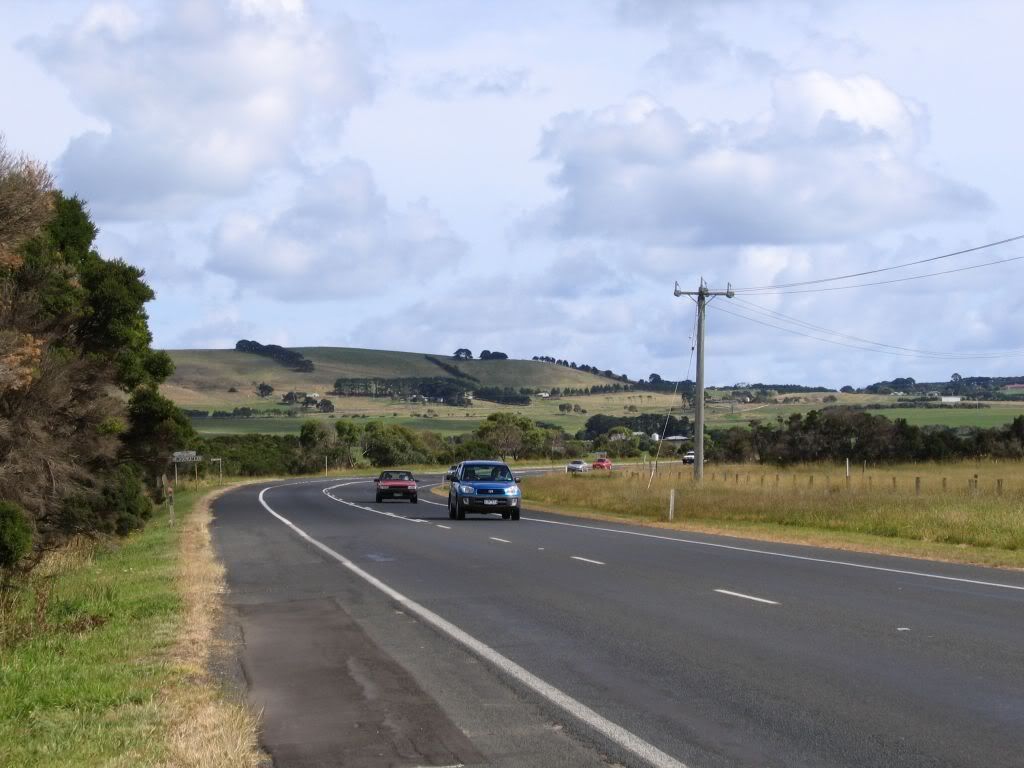 Gavin's enthusiasm for photography began to rub off on micheLe...and she began experimentin with our camera...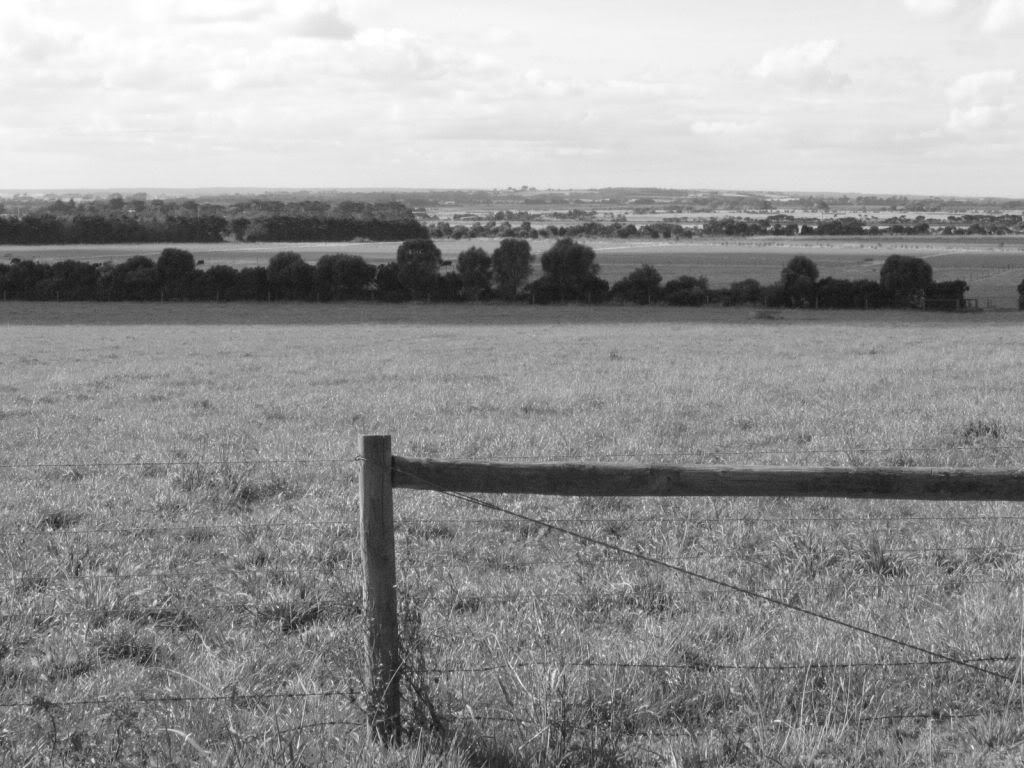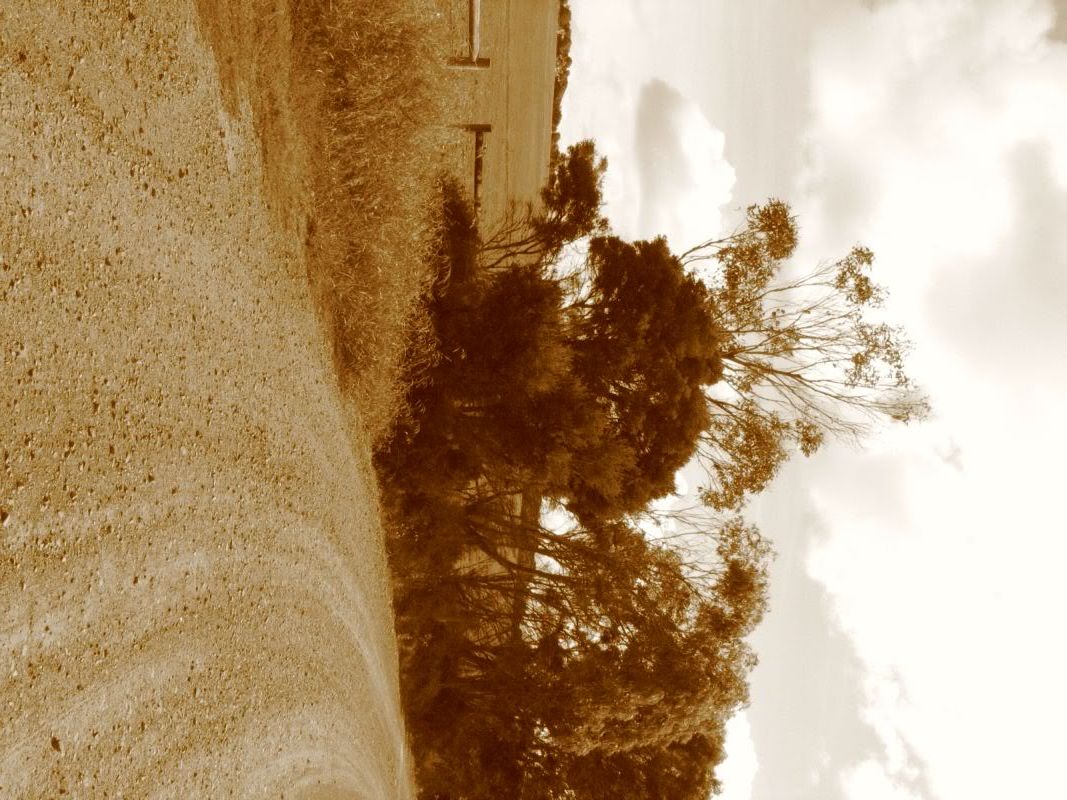 Somehow i got caught within the frame...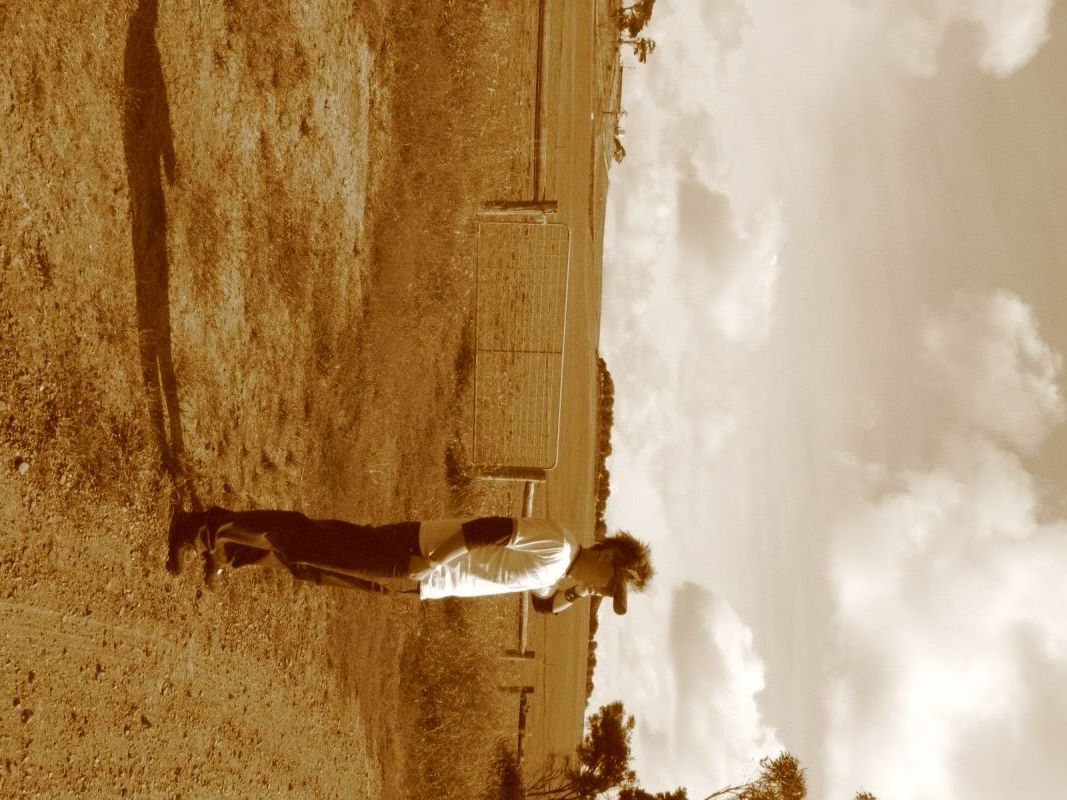 We arrived at Phillip Island with hours to kill...so we drove around the island...doin what all wide-eyed newbies do...picture takin...kudos to Gavin again...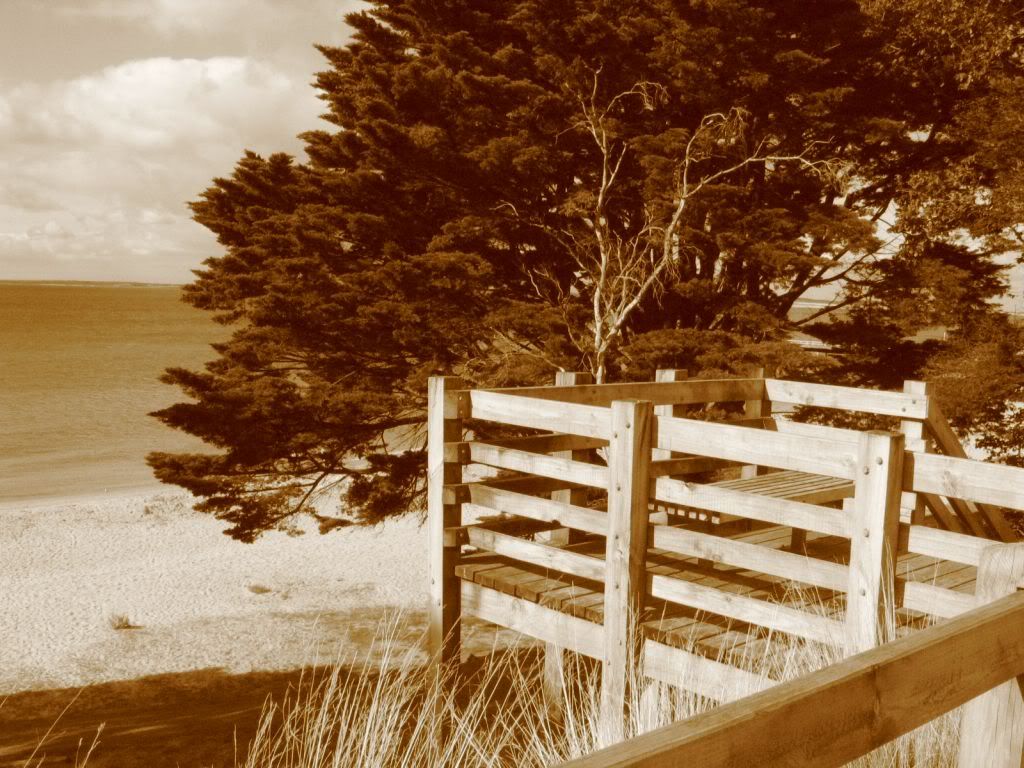 Cold winds and sunny rays...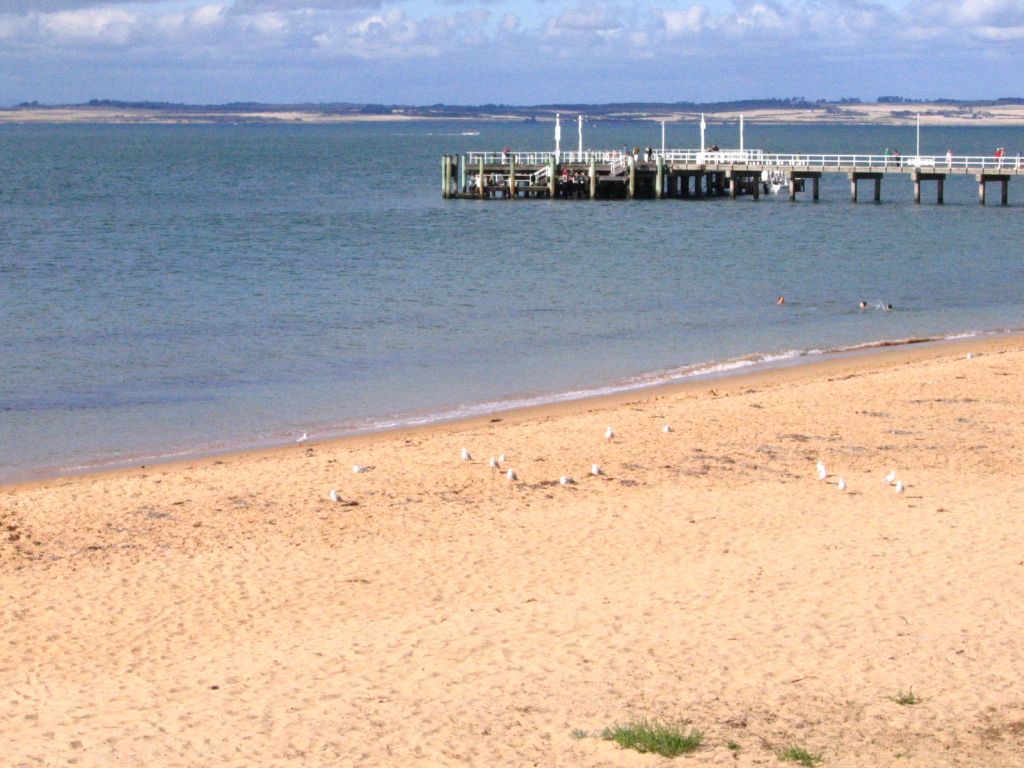 Trees that loom large that peer over the pretty beach...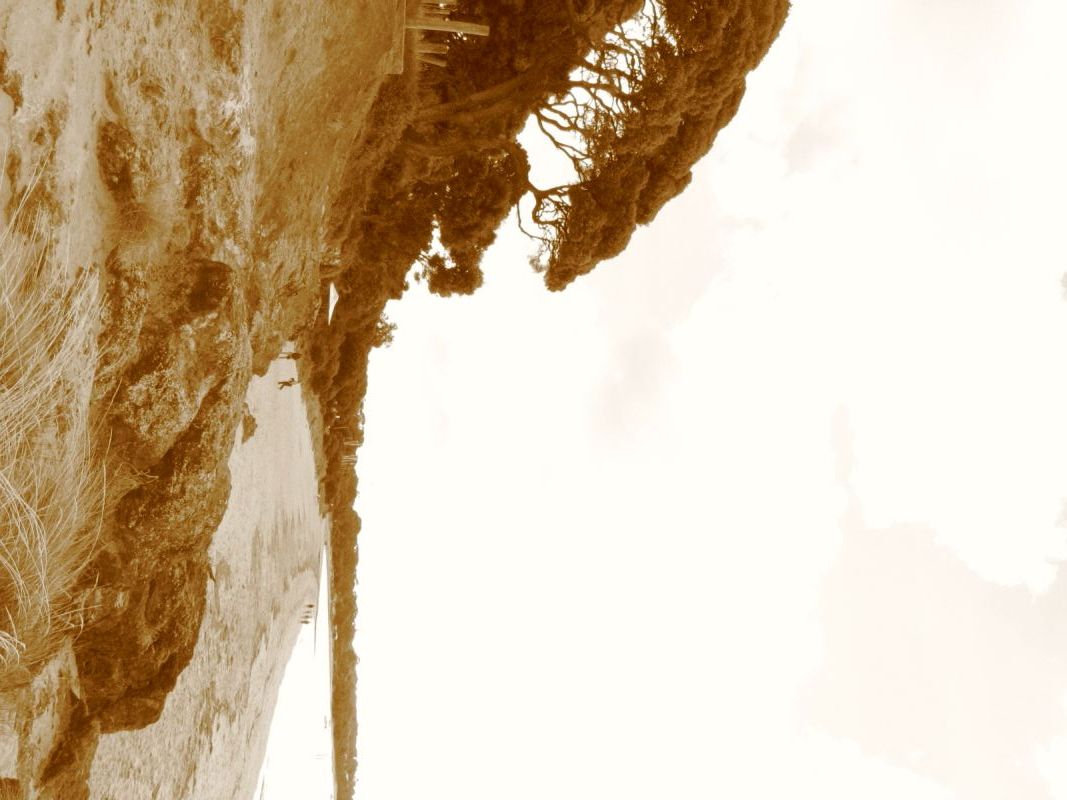 Wrecked remains of...eh...somethin...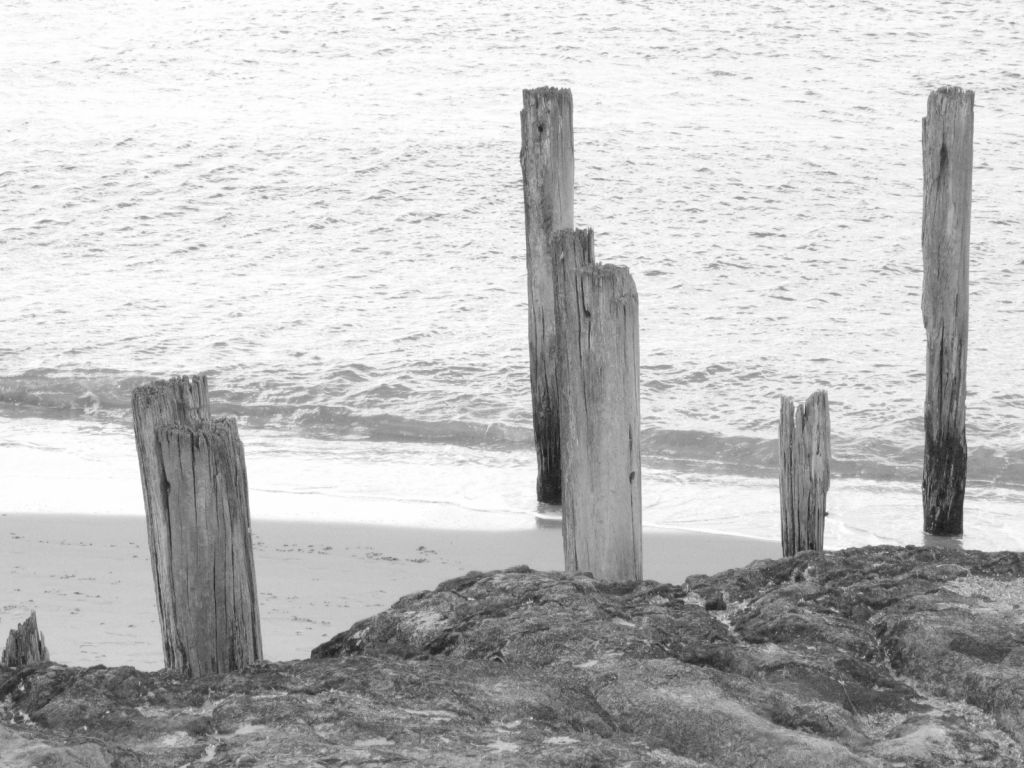 micheLe had me standin there like a complete idiot...holdin this furry ball of...ehm...somethin...




I like this shot...i really do...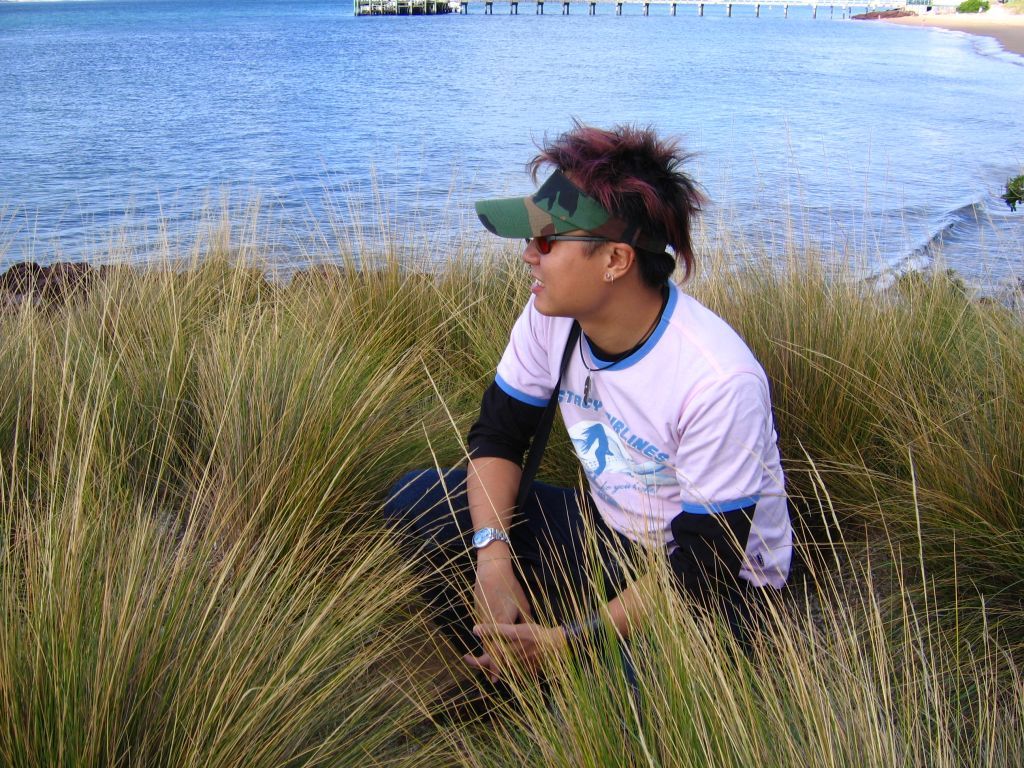 Gavin caught micheLe and i in a couply state...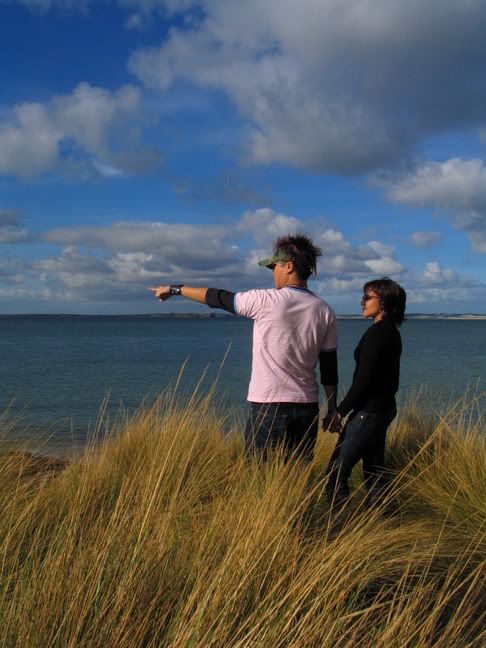 The sad thing was...management rulin forbade anyone to take pictures of the penguins as they
waded to shore
...i saw some humor in it...largely due to the signs they had posted...

I promise not to kill any penguins...i promise...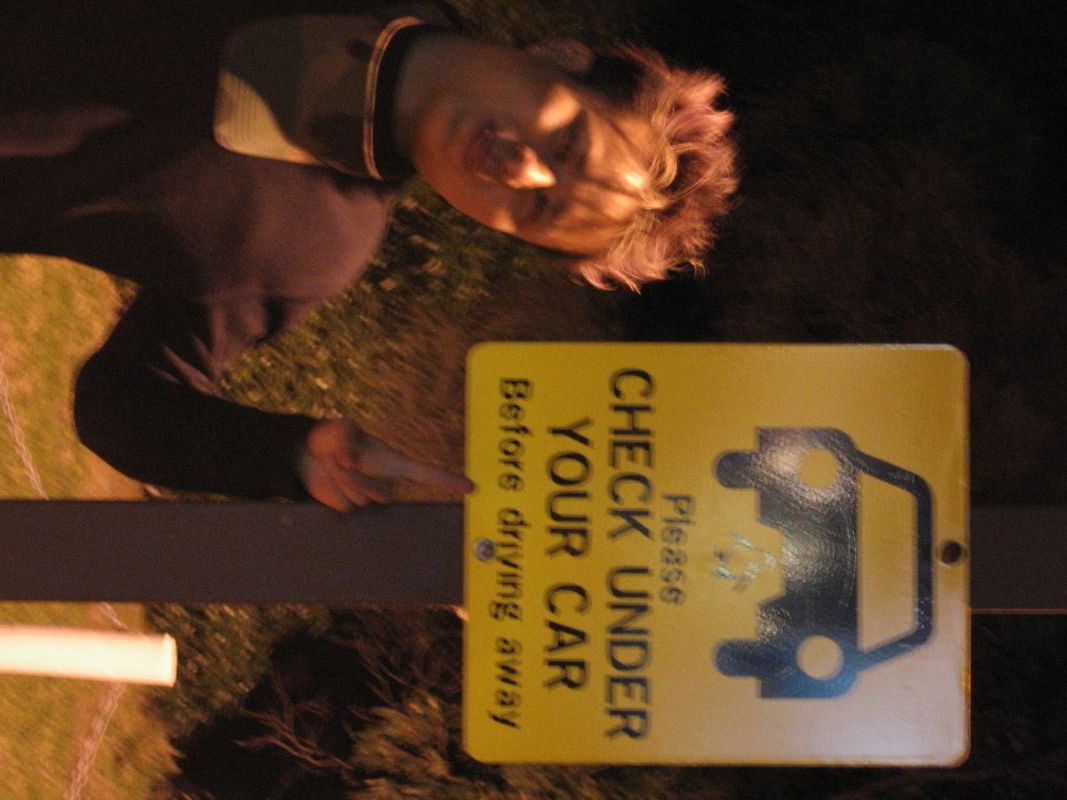 They sure dont take any chances...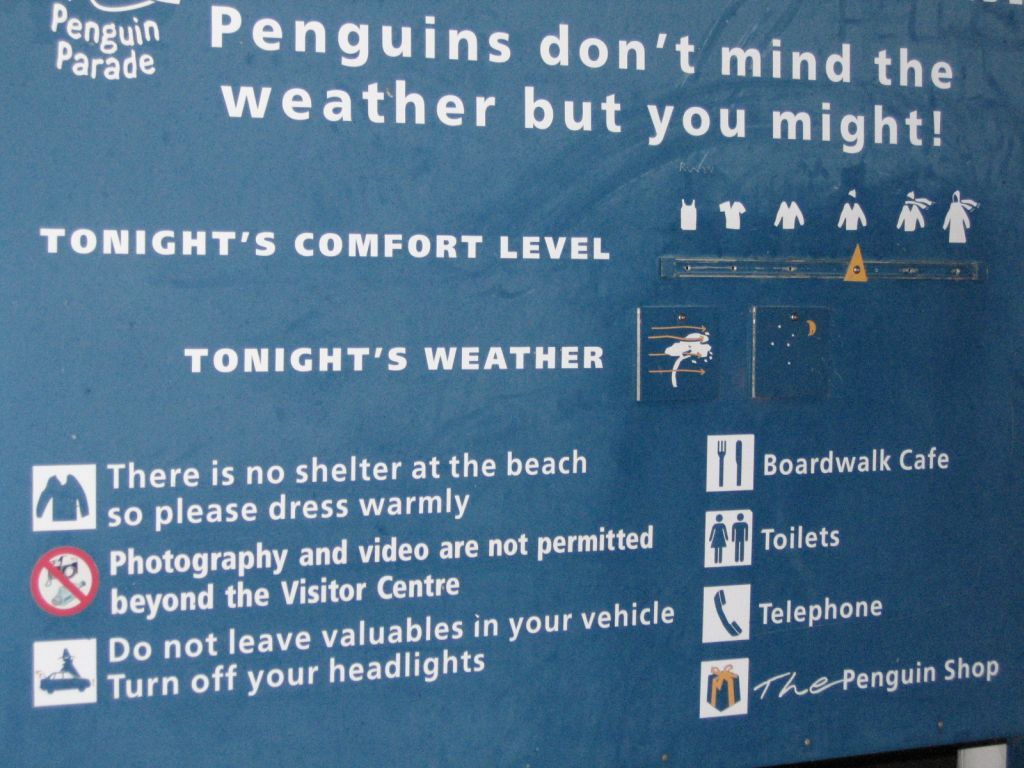 On the way home...we stopped by a gas station...it was pitch black...dead in the middle of night...and we were the only souls around...fuckin straight out of an Alfred Hitchcock movie...we thought it would be appropriate to take a shot in black and white...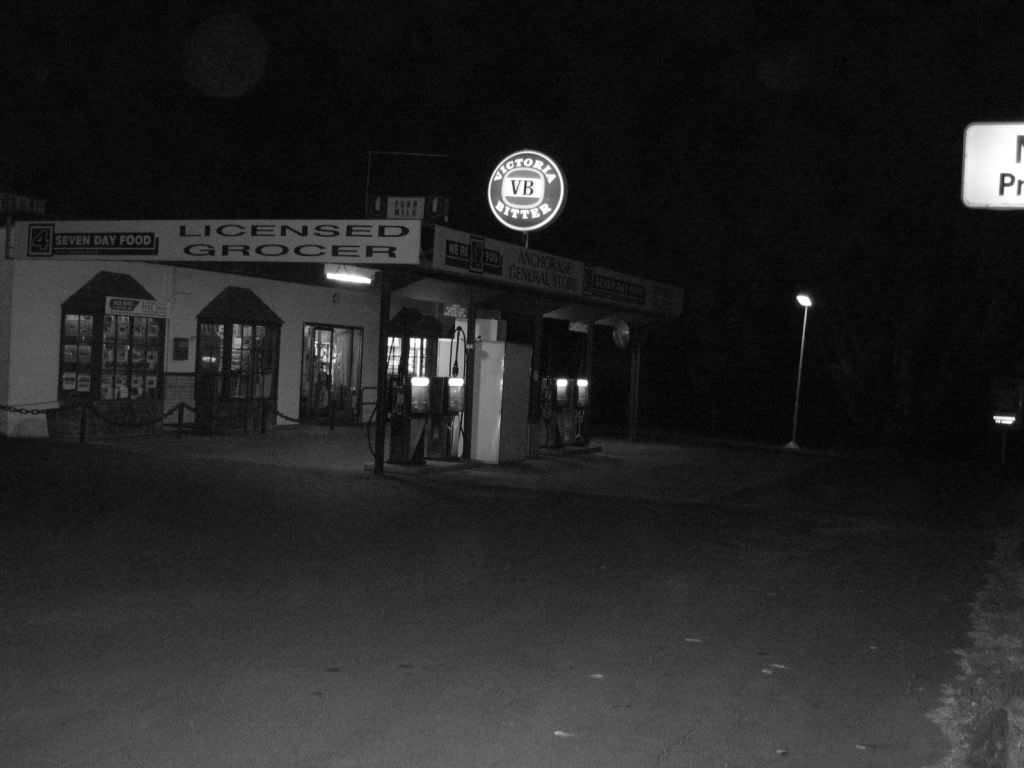 All in good fun :O Im off to take more interestin pictures...
King Adrock + MCA + Mike D = Beastie Boys = Rap + Music Haven
After 20 over years of kickin ass...the Beastie Boys's first album still stokes some fire...raw as it is...dishes out some mean rhymes...after the 'porn mag' segment in 'You've Gotta Fight For Ya Right (To Party)'...this is my favorite...taken off 'No Sleep Till Brooklyn'...
Another plane another train
Another bottle in the brain
Another girl another fight
Another drive all night
*turns up the volume*
In our own digital world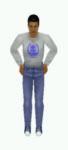 A little community has miraculously formed from the blog...the
Cats and their friends
...more affectionately known as the 'groupies' are now hanky-dory back-slappin beer-guzzlin buddies...

Wow...it's like...we're livin in the world of
The Sims
...and im Michael Bachelor...
Subscribe to Posts [Atom]