Sunday, November 21
adrock2xander's Top 10 Most Beautiful Women - Part 8
A 2 weeks hiatus...that's how long ive been away...sure feels good to be back! Nah ive not been sleepin around for these weeks...fuckin weiner needs a respite! All pussy and no rest makes my dick unable to perform! I've decided to go old school today and tell y'all bout my first Hollywood crush...well...actually..one of my very first crushes
ever
...oh the jealousy i felt when i saw my starlet snoggin some male star on the big screen...
But first...a recap:

1) Amber Brkich
2) Katie Holmes
3) Kate Beckinsale
4) Megan McCormick
5) Eliza Dushku
6) Natalie Portman
7) Ashley Judd
And now...my virgin starlet crush...God save your soul:
8)
Winona Ryder
Famous for: Child bride Myra Gale Lewis in the excellent Great Balls of Fire, sceptical daughter Kim Boggs in Edward Scissorshand, camcorder wieldin Lelaina Pierce in Reality Bites, buildin up a reputation for performin in serious roles, such as Dracula, The Age of Innocence, How to make an American Quilt and The Crucible...

Face: 8.0
Body: 8.0
Fame: 9.0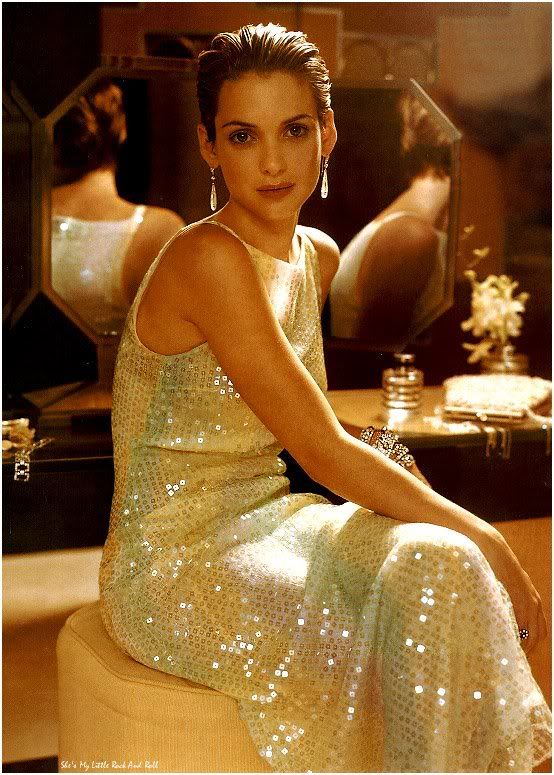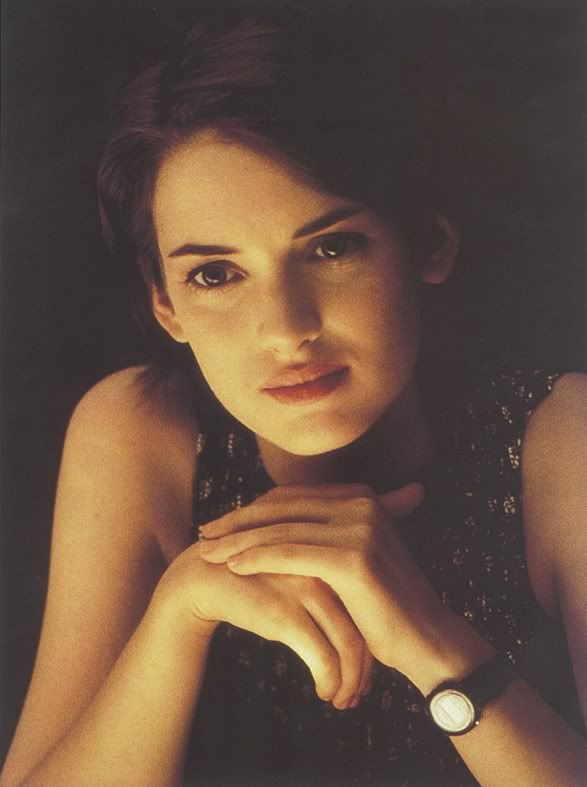 The quintessential doe-eyed girl-next-door...Winona has inspired many women (and men) with her beauty without needin to do or say much...in blonde locks or brown bangs...sheer dress or casual day outfit...Winona still turns heads regardless of her financial status (lol)...

Her petite frame may not scream hot stuff...but one look at her tits will make my penis very happy...i mean...look at em!...i dream of the day she lets those sweater puppies loose...but until then...i guess i'll just have to stroke myself to that scene from Dracula where she's running down some stairs in a see through nightie...

Or that one scene in Autumn In New York where she's wakin up and her pink nipple peeks out from her dress for a split second...no no...that scene isnt enough...actually i dont even care if she gets naked or not...i just like seein how incredibly bouncy she is...that one scene in Reality Bites where she's walkin down a hallway and out a building with her boobies bouncin all over the place...i must have rewound that tape over 300 times just to watch that scene over and over again (mind you this was back in 1994)...

Gah im obsessin over Winona's boobies and her bouncin of my lap...gah...

Time to whack off...



Subscribe to Posts [Atom]