Thursday, September 29
A Vampire Slayer Post
Profitting BIG TIME through eBay: 93 days left.
You know how the term 'stumbling upon' becomes overused? Well im gona have to use it again...

What with Joss Whedon fever grippin the entire world...i'd stumbled upon this
excellent article
on everyone's favorite Vampire Slayer...click on the opinions of 3 Buffy experts...great and fascinatin readin...ive done enough to convince nay-sayers for once i guess...for those who still doubt the powers of the Buffyverse...i suggest you ingest some live bullets...

On the topic of vampires...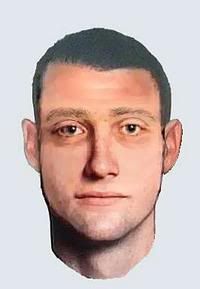 ...the Melbourne police are seekin the public to assist them with the
murder of a vampire
over 2 years ago...

Incredulous...could Melbourne be sittin on a Hellmouth? Does a Vampire Slayer live amongst our midst? Watch this space...
Remember...Serenity opens today...watch it and be a Joss Whedon convert!
Tuesday, September 27
Breast Cancer Risk Higher If Left-Handed
Profitting BIG TIME through eBay: 95 days left.
Thank God im right handed...then again...i dont have
breasts
...do man boobs count?
Monday, September 26
I'm A Browncoat


Profitting BIG TIME through eBay: 96 days left.

I am a soldier of the Independent Faction...a body opposed to the AngloSino Alliance in the Unification War. In 2511, our forces were defeated at the Battle of Serenity Valley on planet Hera. Us Browncoats were forced to live as galactic outcasts...skimmin the outskirts of the galaxy unnoticed until one fine day...we find outselves caught between the unstoppable military force of the Universal Alliance and the horrific... cannibalistic fury of the Reavers - savages who roam the very edge of space.

If you're still followin me...well done. You must be either a fan of a) sci-fi or b) the short-lived television series Firefly...

Firefly is the brainchild of the man genius Joss Whedon...who also created my favorite televison show Buffy the Vampire Slayer and her spin-off Angel...in 2002 the series appeared in the fall of US's FOX network...only for it to be cancelled after just 11 episodes...citin poor ratings...

Those morons...FOX network...together with the Emmy voters...must really like fuckin around with Joss...i guess as one of Hollywood's most talented writers...a man's threshold can only tolerate so many Emmy snubs and television show cancelations...so what did Joss do? Make a movie based on the Firefly...

Of coz...if you were never a fan of Buffy or Angel...you could never understand the pain us fans of the Buffyverse had to put up with...but now...after 2 years of determined clamorin...Joss vision of the world's future is finally out in the big screen...


Serenity is possibly his magnum opus...the script is tight...and similarly to Buffy and Angel...is chockful of comedy and drama played by characters us viewers actually do care a lot for...it takes a deft hand to traverse the thin line between TV fandom and casual viewer...and Joss succeeds tremendously in this area...Serenity doesnt need the flashy CGI that has the protaganists talkin to a blue screen (are you listenin Lucas and Spielberg?) or thousands and millions of foul ogres and Uruk-Hais (attention Peter Jackson) to warrant attention...many Firefly fans in the US unanimously agree that viewers need not have watched Firefly to enjoy Serenity...reviewers from respected magazines and papers even quoted that "this was how Star Wars was supposed to be"...i dont wana draw similarities between the two shows...but i guess for Serenity to be compared with the Star Wars universe is indeed a mark of greatness...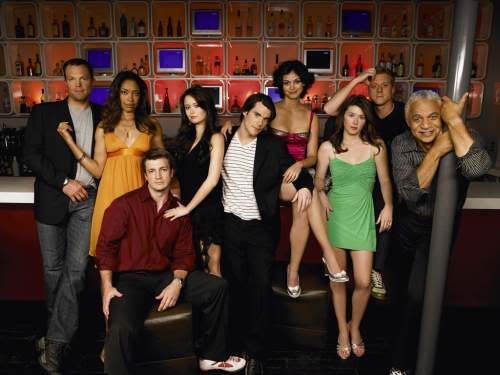 The amazing cast of Firefly. Is this the new Buffyverse us fans are craving for?
Recognition for Joss's works are indeed overdue...Buffy and Angel never got the respect it truly deserved...indeed it's much deeper and immersive than your run-of-the-mill West Wing or Sopranos...thousands of philosophers and scholars around the world who study Buffyverse will testify to that...eat that Emmy voters...

If this is indeed Joss's year of reckonin...the world had better sat up and taken notice...Buffy fans will no longer have to tolerate cynical heckles of non-fans who chuckle at the thought of a blonde chick who saves the world...also do watch out for the upcoming DC comic legend
Wonder Woman
...produced and scripted who else by Joss himself...


Serenity
opens worldwide on September 30.
Saturday, September 24
AFL Finals? Pass The Peas, Please?


Profitting BIG TIME through eBay: 98 days left.

The world waits with bated breath as Australia shuts down today...and i cant give a flyin fuck...

It's the Australian Football League (AFL) Grand Final weekend...and i cant give a flyin fuck...

Australian papers and news networks are swamped with pictures...interviews...last minute team lineups and what-nots of the year's most talked about final...and i cant give a flyin fuck...



Paul Roos with his sons during today's Grand Final parade through Melbourne.
Photo: Pat Scala
What i can give a fuck about though...is the ramifications (for the lack of a better word) of the AFL footy final for the beautiful city of Melbourne...it's the Sydney Swans (lamest sissy-ass name if you ask me) vs the West Coast Eagles of Perth (sure strikes fear into the opponents' hearts with a name like that)...and Aussies of all shapes and sizes have convened into Melbourne for the finals...

It's nice to see Aussies from Perth and Sydney
visitin
Melbourne...coz while business owners grin like a Cheshire Cat with increased sales over the weekend...what with the sudden influx of Australians...strip clubs and brothels also stand to gain a financial windfall as horny Aussie blokes get their rocks off the Melbourne
sex scene
...

I dont know how or what the Perth or Sydney sex scene is like...ive heard awful things of Sydney's infamous red-light district of Kings Cross...perhaps the Sydney blokes have a good reason to check out women in the state of Victoria...
So what's adrock2xander gona be doin come AFL final afternoon? I'll be in Princes Park for soccer...now that's how real football should be played...with ya foot...

Tuesday, September 20
Brownlow over Emmys? Cryin over Ashes? WTF!


Profitting BIG TIME through eBay: 102 days left.

It's been such a depressin week for Aussie sports scene this week...depressin enough for a grown man to cuss a blue streak...well...at least for me...

Of coz...the world continues to scratch their heads at how no one in Aussie gives a flyin fuck bout the world's most loved game (read: soccer)...givin their attention instead to a testosterone-charged physical sport that is the hybrid of rugby and wrestling (read: Aussie Rules? Australian Football? Footy? Fag sport? Whatever?) or a racket sport that's the poor cousin of baseball and a yawn-fest (read: Cricket)...

Of coz...when i mention depressin week..i meant how the indomitable Australians
lost the Ashes Series
to the English 2 weekends back...how excitin...a sport that has numbers rackin up to the hundreds...cheery blokes dressed in white...swattin and throwin balls that only a mutant with slow-mo vision could see...and wtf is the Ashes anyway? Is that not the lamest name ever for a lame game that captivates only 2 types of audiences: English (and their distant English colony Australia) and misunderstood/poor Third World black countries (Pakistan and Bangladesh)...

And how bout Aussie Rules? Which ingenious freckled Englishman pioneered this gay ass sport? Australians are fuckin mad bout their national game...and i cant agree more with them...Aussies are fuckin mad...when quizzed why they prefer Aussie Rules over the appeal of soccer...my fellow Aussie mates mention "soccer is too difficult to play"...right...that's why David Beckham earns A$30 million a year and is worshipped all over the world...really difficult indeed...

Speakin of mad...you absolutely cant top yesterday's buzz on the fuckin hullaballoo stirred up by the
Brownlow Medal Awards
...yeah that's right...Brownlow...WTF is that? I got on Google...and it turned out to be some medal awarded annually to an Aussie Rules player who was deemed the 'Best and Fairest' over the course of an entire season...
Someone call the Care Police please! It's all balderdash to me...arrivin in uni this mornin...it seemed like Aussies had the Brownlow hangover...everyone's talkin bout it...i couldnt believe my freakin ears...they prefer to watch the Brownlow Award over the delayed telecast of
Emmy 2005
!! How scandalous! When the storm of the Brownlow hogwash blows over...i hope they'd have realised what a wonderful show they'd missed...oh btw kudos to one of my favorite sitcoms Everybody Loves Raymond...some of the Emmy wins were lonnnnnnng overdue...thank you for makin me laugh heaps for nine years...thank you for the memories...

I did find a good reason to read up on the Brownlow Awards though...this chick caught my attention: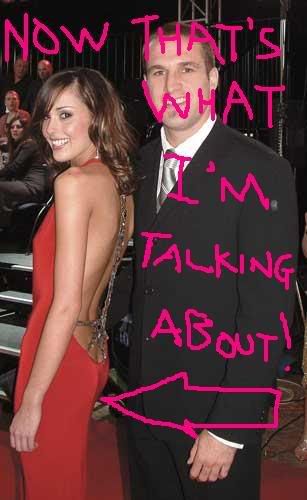 That's Australian model Rebecca Twigley and some random guy...*sweats and sings* Get My Rocks Off Becky!!! *Rushes off to the bathroom*
Thursday, September 15
Radio Rendezvous


Profitting BIG TIME through eBay: 108 days left.

My stint on radio just gets better and better...if it's not pleasant banter with the DJs or a weekend surprise for couples...it's dodgy service from business centers...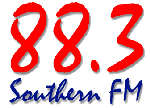 The reputation of one of Melbourne's finest clubs* took a bashin yesterday...

Peter Harrington and i were unable to travel to Moorabin in the afternoon for our weekly radio session...so we did the next best thing and used the club's Business Center to conduct a live phone-in via 88.3 FM's intercom...

Wadya know...the club's Business Center not only failed to provide us with decent service...but the phone network was dead...to facilitate us...the program manager pushed our timeslot back by an hour...but to no avail...we ended up usin the HR Department's phone...and we were only on air for 3 minutes...

3 minutes! Out of the scheduled 30 minutes! That is simply awful...both Peter and i are representatives of the Council of Melbourne City...it's a wonderful city to live in...we breathe life into the city with our wonderful weekly feedbacks and highlights...people tune into our program for the somethin special...and i feel like ive betrayed them with just a paltry 3 minutes...

I'd never seen a Duty Manager lookin so remorseful and apologetic...it doesnt bode well for this established club...i really wasnt impressed with the way the counter staff handled the situation...and far less impressed with the networkin of an 'established' club...and for God's sakes it's a Business Center...people conduct their BUSINESSES in there...

What if...and what if...John Doe had a multi-million business deal in Arizona that had to be done within 5 minutes and his cellphone was dead? Wonderful...

*The club name has been withheld for security reasons.
Tuesday, September 13
Less Talk...More Action


adrock2xander wishes to inform readers that the followin post is rather risque...so if you've been returnin to Outrageous. Beautiful. Misfit. for more thought-provokin reads...you're at the right place...but if you're here to ridicule and mock...the stand-up joint is just down the road...

Ive never written bout it...but 2 months ago i'd finally embraced my Asian-ness...it took me 26 years to find it...but hey...at least i found it...

Why am i writin bout it now then? Well...why not? :-)

In one of our more interestin lectures earlier last week we were shown a video on gay Chinese Australians and their struggle to be accepted in the traditionally 'white' gay scene...titled 'China Dolls' it's produced by Australian film-maker and writer Tony Ayre...who very conveniently is gay himself...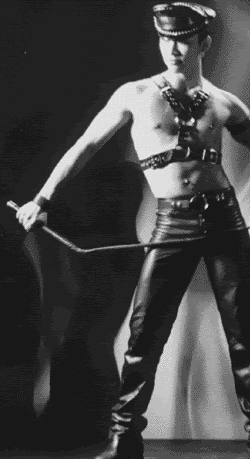 I guess from a structural viewpoint the video's narrative presentation posed more questions to the viewers than answerin them...all Tony did was talk...and apart from the gay perspective...which made for fascinatin viewin...most parts of the video contained many elements that i could identify with immediately...the segregation of races...the misconceptions...misintepretations and the hate that existed within ourselves...all of which had racial undertones...

The video affected me in many ways...firstly...Tony's identity crisis had him questionin himself and skin color...ive spent my whole life tryin to figure what the fuck i am...i mean...ive got Asian features...but i dont feel Asian...i like to call myself a first generation English-educated Chinese Singaporean...i grew up immersin myself in the 'western' culture across all forms of media...books...music....fashion...lingo...day-to-day etiquette...you name it...ive opened myself to it...so much so that i began to lose my 'asian-ness'...i dont speak much of my Mother Tongue...i abhore Asian values and the culture...and most importantly...i hated the way i looked...

Secondly...Tony's attempt to answer his questions had him hangin out exclusively with his white friends...the hate and ignorance that exists in society can be very pervasive...in the same vein as Tony tried hangin out with white folks...i absolutely hated to speak my Mother Tongue as there's a common believe among English educated Chinese Singaporeans that it's of a lower class...im not goin to argue the merits of not speakin it...but i can tell you it got so bad for me i even pretended to not speak my Mother Tongue when the old Chinese lady asked me for directions...

Thirdly...the way Asians were classified in the gay scene was very myopic...it had a lot to do with the media representation of Asians in general...i actually felt a little heat burnin down my neck while watchin the video...i really could use some white journalist to beat up...

Forthly...in a period everyone could identify with...i'd spent 2 weeks datin a man in my 'experimental' years...there was nothin to it...he was a gay Asian who liked the way i look...thoroughly enjoyed my company and just really liked hangin out with me...in hindsight i was glad i dated him...coz that's when i realised i had bisexual tendencies...

I guess i consider myself lucky to be completely conversant in English...few Singaporeans have the capacity to speak proper English in the face of overwhelming Mother Tongue and Asian-ness...just like how the gay Asians had to put up with derogatory slangs such as 'Potato Queens' or what-not...i had to endure years of 'racial' and 'linguistic' abuse from the very same people who identify with me - fellow Chinese Singaporeans...
Perhaps im over-reactin...but when some low-brow Asian walks up to me and starts callin me a 'eat potato' (literal translation of how Caucasians eat lotsa potatoes)...it stokes my fire and ruffles my feathers...ive had arguments with narrow-minded Singaporeans over this...but hey...my final partin shot...it's not my fault if the Klingons fail to understand you (read: you're just stupid)...

The problem with Asians livin in a white man's world is this...white people almost always look at Asians as linguistically and physically inferior people who come from very poor countries...white people see Asians as people with yellow skin and/or slant eyes and immediately associate them as immigrants...honest and hardworkin fellas they are...but immigrants nonetheless...the fetus that was implanted over 2 centuries ago is havin a really hard time removin itself from the womb...

There simply isnt enough media representations of Asians available to white people...everyday we're bombarded by images of white people in magazines dressed in their white clothings...we're told the chiselled-jaw white model is the ideal face in a moisturiser ad...a white model sells underwear...a white model sells chicken soup...a white model is the spokesperson for a new range of makeup...

A lot of the blame has to be put on the Hollywood's money grabbin industry...the protaganist is never an Asian...Asians are the perennial sidekicks and compatriot to the archetypical white hero who is 'good lookin'...Asian men are depicted as asexual (think Charlie Chan) who speak a smatterin of English...they're not projected as desirable or capable of performin sexual acts...Asian women are ALWAYS shy...eager to please and a white man's idea of a fetish...someone pass me an aspirin already...i know of so many HOT, SEXY, BOLD, IN YOUR FUCKIN FACE, SMART, INDEPENDANT Asian women who'd not think twice to give a white man's groin a good knee should they start thinkin otherwise...

And dont get me started on Jackie Chan, Jet Li or Chow Yuen Fatt...3 pathetic Chinese actors who cant string an English sentence even if their gongfu or gun skills depended on it...yeah...and not all Asians know gongfu...dude...if im in fuckin trouble...i dont go 'AYE YAH!'...rather i turn...and i run...


The situation is exacerbated by Asians' impression that white people are 'better' than them or 'first class' citizens...this stems from the centures of colonial rule the Europeans have over many countries in Asia...with the exception of Japan and China...the Dutch, English, Portuguese and French had virtual control of all of Asia..they may be nursin their wounds back in Europe with a smaller empire right now...but they've left behind years of legacies and practices that're hard to ignore or forget...many Asians lived in awe or fear of these white people that to simply look them in the eye...the eye of a rich white man...would be akin to lookin at a king...the colonial rulers may be gone...but Asians still have a colonial mentality about them...these ancient practices are passed down to their little children...who grow up worshippin the ground any white people walk on..and it's a bloody vicious cycle...

In Tony's video he described he was judged by 'the predominant rules of Caucasian Western sexual attraction...Asians were behind Black and Latino men in the scale of things'...white people's idea of beauty in a gay society apart... that phrase makes complete sense in any branch of society...like ive explained earlier...Asians are never given complex and character-driven roles...but i think Asians are not too far away from that role...it will happen sometime this century...

I think the turnin point for lesser races arrived in the year of 2002 when major actin awards were handed out to 2 blacks in Halle Berry and Denzel Washington...say what you want...minority or not...blacks and latinos have conquered the Hollywood market in terms of representation...this is excellent as a positive foothold on what was traditionally a very white dominated Hollywood always bodes well for other skin colors...it hasnt always been this case...when Denzel was robbed of an Oscar for Malcolm X in 1992 i almost swore off movie-watchin...but look at the number of blacks and latins makin inroads into the industry...many...such as Will Smith and J.Lo arent looked upon as 'immigrants' or 'outsiders' but as legit moneymakers who are a force to be reckoned with...then again...J.Lo looks almost white...but im not goin there...

If it took the blacks and latinos just 50 years to break into the big time (Sidney Poitier became the first black movie hero in 1950 with his masterful portrayal of the black doctor who was accused of killing a white man's brother in No Way Out and indeed was the only black man to have ever won an Oscar last century)...then the Chinese (and Asians in general) have not long and far to go before a 'slant-eyed single eyelid' Asian has a breakout role in a Hollywood production (Jackie Chan tried in the mid 1980s with The Big Brawl and subsequent efforts with disastrous results)...
I never found the fascination with 2 women fuckin their brains out with dildos...what's so fun with 2 pussies when there's a dearth of penises in the flick...whatever happened to good old-fashioned porn such as a MAN and a WOMAN gettin it on like it's the last fuck they'll ever have? For years ive subscribed to the notion that there's a little bit of homosexuality in everyone...as much as a gruff footy player who's O-Ding on steriods or testosterone may disagree...i believe that...just like how humans are not meant to be monogamous...humans are never born heterosexual...my relationship with the gay man was never truly sexual...to him...my presence was of great benefit as he often worked long hours and just needed someone to make him laugh...mutual respect and healthy dose of humor and intelligence always helps...i had a peek at what is a very misunderstood identity that until this day...is being condemned by religious and political leaders...my take? Let's get religious...how can the Bible be right when Christianity is an occult? Agnostics and atheists need not reply...
I have a little belly that looks like a little bowl when ive eaten too much...im not drenched in muscles...in fact im just a normal...rather atheletic human being...does that mean im ugly? Im Asian...but strangely enough...i have a healthy dose of hair on my chest...does that make me less Asian? Im Asian...but i have oval eyes and natural double eyelids...is that bad? Im Asian...i have a naturally broad face and slightly round nose...does that mean i don't speak English? I have 'yellow' skin...and im from Asia...but are you surprised when i outtalk you in perfect English? Would i be 'betrayin' my Asian roots if i try my darndest to talk, act and dress like a white man? Am i betrayin my Asian roots if i do not conform to society's expectations of what an Asian is like?

I had to leave Asia to finally find my true self...away from the bureaucratic Asian hypocrites who wouldnt give me a chance or thought i was just another 'white wannabe'...truth is...i wasnt happy then...coz i didnt know what i was...

The joke's on me though...coz i only found contentment and peace within myself in a white man's world...as much as the Asian stereotypes are still abound...i can speak English the way i want without being judged...i can behave however i want without being ridiculed by the traditional Asians...i will choose the friends who see me for who i am...not what i am...
I'll never in my life lose my Asian values...i wont forget them...but it doesnt mean i'll practise them...it doesnt make me more White...but it doesnt make me less Asian...
Im just adrock2xander. Sue me.
So...who's up for Asian takeaway tonight?
Not Again!
Profitting BIG TIME through eBay: 109 days left.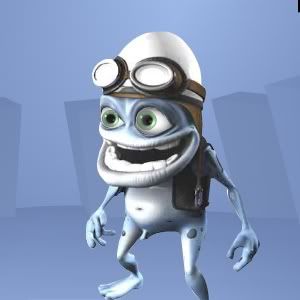 This stupid song's takin over Australia's airwaves...
"Ding Ding Ding Ding Ding Ding Ding Ding Ding Por Por..."

ARGH! I imma kill the fuckin crazy frog...
Or i could just turn off the radio...
Monday, September 12
"Yesterday, London and Madrid. Tomorrow, Los Angeles and Melbourne."
Those are the words of an al-Qaeda spokesperson who
shocked and terrified
Australians last night...

And the Government's response?

"Dont panic..."

DONT PANIC? What the hell are the ministers smokin? Coz whatever it is i sure want some! Any drug that quells incited fear is undoubtedly worth smokin!

Back in July i'd
written a post
on what safety measures Melbourne officials have taken in the aftermath of the London bomb attacks...it seems like my words bear ill omen...

Im glad ive got insurance...coz if im gona get blown up...im not gona see a single cent...hell at least im not gona die a virgin...coz that'll be just fuckin sad...

Fuckin awesome mate.
Daisy Duke...WTF?
Profitting BIG TIME through eBay: 110 days left.
Turns out...while auditionin for the role of sexpot Daisy Duke in the upcomin Duke of Hazards...the elder half of the lip-synchin sisters had
stiff competition
from a fellow Mouseketeer in the guise of another blonde lookalike who goes by the name of Missus Federline these days...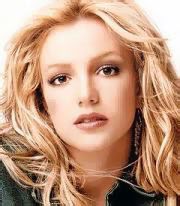 Then again...both are complete lookalikes...blonde and total dingbats...no issues with castin here...no? Now...pass me the peas...please?
Sunday, September 11
In Some Tennis Related News...


Profitting BIG TIME through eBay: 111 days left.

America's a funny old place...while some people commemorate the heroic deeds and the anniversary of 9/11...others try to figure out the senselessness of the tragedy that is New Orleans...

And there are the others who couldnt care less...and are instead focused on the excitin tennis played out in their backyard...Andre has qualifed for the men's Finals...and what a surprise he's playin the Swiss Roger Army Knife who simply cant lose a match...rest assured i'll be watchin the game with great interest...

I also chanced upon an article on the Boston Globe today...great article on the state of tennis these days...

Is tennis really less fun than it used to be?
By Leland de la Durantaye September 11, 2005

'IN THE 11 YEARS since Sports Illustrated ran a cover story asking the ominous question, ''Is Tennis Dying?" not a few fans have found themselves answering ''yes." But the ecstatic play at this year's US Open--epitomized by Andre Agassi's defeat of a resurgent James Blake in a fifth-set tie-breaker in the wee hours last Wednesday--is making many change their minds.

Tennis has always been a game of drastic pronouncements. Most credit its invention to medieval French monks, who would bellow tenez (''get ready") at opponents across hallowed halls and sacred arcades. By the 13th century, the game's popularity had hit such a dangerously fevered pitch that both the Pope and King Louis IV tried to ban it.

Wimbledon may have the tradition and Roland Garros the rich red clay, but the most electrifying event of the tennis year is the one ending tonight in Flushing Meadows. The fastest and loudest tournament in the world got its start, appropriately enough, in a casino (the first US Open was held at the Newport Casino in 1881). Over the years, the tournament has been through changes of venue, status (professionalization came in 1968), demographics (in 1968 Arthur Ashe became the first African-American man to win a Grand Slam event), and rules (the tie-breaker was introduced in 1970 after F.D. Robbins needed a numbing 100 games to defeat Dick Dell), but it remains the most truly ecstatic of tournaments.

Many look back to the Open of the 1970s as the heyday of tennis ecstasy. After besting Ashe in a dramatic five-set final in 1972, Ilie ''Nasty" Nastase was literally mobbed by supporters. Bjorn Borg, with his uncannily elegant play, flowing hair, and legendarily tight Fila shorts, dominated the tour, but he could never master the Open. In 1976 and '78 Borg lost the final to a brash player with a bowl cut, a Playboy Playmate wife, and the weirdest racket ever made, Wilson's steel T2000. ''New Yorkers love it when you spill your guts out there," burbled the victorious Jimmy Connors. ''Spill your guts at Wimbledon and they make you stop and clean it up."

The next year McEnroe took over the gut-spilling, winning three finals in a row--two against Borg and a third against Vitus Gerulaitis, a fellow New Yorker with a modish mullet, a name that would do well on a recreational drug for aging Europeans, and an affection for all-night partying at places like Andy Warhol's Factory, where he and Nastase came to be as welcome as Bianca Jagger.

By the '80s, however, the fun seemed to have vanished. Some blame the rise of Ivan Lendl, the dour, machine-like Czech who played in eight consecutive finals and paved the way for a legion of big servers with bland personalities. McEnroe (who won his last Open in 1984) has suggested that the culprit was technology, pointing the finger at new developments in racket construction made for a game which privileged power over finesse.

Nastase, for his part, blamed the declining interest in the men's game on the baggy shorts and baseball caps that he felt limited how much female fans could appreciate the men's draw. More to the point, he criticized the isolation in which players lived. Not only did US Open seeds cease partying together; they stopped going anywhere together, including the doubles draw. A bell jar of dieticians, psychologists, personal trainers, coaches, managers, agents, and the like seemed to be coming down on them, creating the conditions under which players could say things such as Venus Williams' recent remark when asked about her feelings concerning Katrina's devastation, ''I don't really watch the news."

And yet, no better sign of tennis's life can be offered than this year's US Open and its wealth of old and new talent playing their guts out, from Blake and Agassi duking it out to 23-year-old Elena Dementieva's defeat of veteran Lindsay Davenport in a final-set tie-breaker the same evening. In the years to come, shorts may grow still longer and more baggy (traditionalists should remember that Rafael Nadal's knickers are now really only a few inches away from returning to the flannel length Henri Lacoste wore), and racket producers will continue to come up with new tricks. Ill-mannered mega-entourage players like No. 2 in the world Hewitt have always been around. But on the other side of the scales, Agassi has a single coach (a childhood friend), and Roger Federer, the most rounded and technically brilliant tennis player one could imagine (as well as an unfaltering gentleman), doesn't have a coach at all.

Tonight, one player will taste the agony of defeat. But the ecstasy that has defined tennis from the time of 13th-century French monks hiking up their soutanes and romping about cloister gardens to the era of fans doing the wave around Arthur Ashe stadium is in no danger of decline.'

Thursday, September 8
New York? Nah...
Profitting BIG TIME through eBay: 114 days left.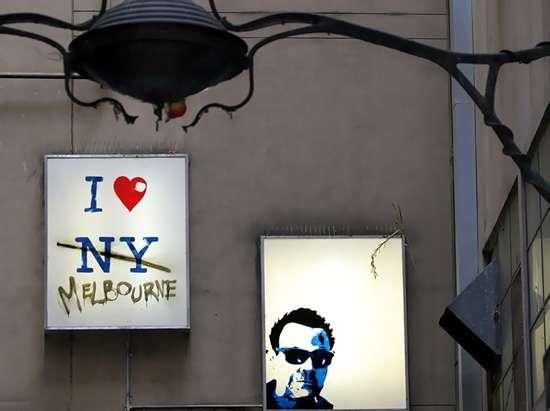 Says it all doesnt it...
Sunday, September 4
Melbourne's Cool Coz...


adrock2xander is 7 months 5 days without a cigarette. (Am i lyin if i say i didnt have 2 over the weekend?)
Profitting BIG TIME through eBay: 118 days left.

...where else can you possibly have dinner in total darkness?

micheLe had surprised me with a little treat over the weekend...
The Dark Side
(yep i was thinkin Darth Vader for one second) along St. Kilda road was as non-descript as its lightin...you could walk right past the restaurant and not notice it...

Food was ordered in a lighted room...there was an a la carte menu...but in light (pardon the pun) of the restaurant's edgy theme...i decided to be more adventurous...and stuck to the mystery menu...you'll eat whatever the chef cooks up...in the dark of coz...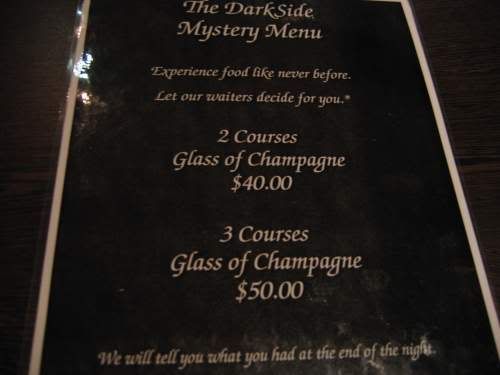 The trick is to tell the pretty waitresses what misgivings you have towards chilli or what-not...last thing you want is to suffer a spicy allergy...

We had to tie a paper bib on our necks...and in a single file and one hand on the person's shoulder...we're led into the pitch black room for our dinin experience...

The waiters had funky night-vision goggles so they could tend to us...if we wanted attention all we had to do was put our hands up in the air like we just dont care...ehm...ok just gettin kinda carried away there...


It's complete darkness...you couldnt even see ya hand up an inch from ya face...every senses is heightened...i started to appreciate my gift of sight...i cant imagine eatin blind...

The food and drinks came...our utensils came in handy for the first 2 minutes...but after the umpteenth attempt to fork a morsel of the mystery meal...i decided to ditch the fork altogether and used my hands instead...to my dismay i realised what a messy eater i was...ive to give a thumbs up to the Indians who've been eatin with their hands for thousands of years...

The fun part is tryin to figure out how many people were dinin next to ya...laughter became a loud din...the clinkin of wine glasses and cutlery were akin to steppin on broken glass...i had one hand on micheLe's hand most times...mostly out of somethin familiar to hold on to...and bottles of beer became a hazardous obstacle...trust me you dont wana tip ya bottle of beer over...its's wet and you CANT SEE the mess...

The meal was satisfyin...micheLe and i had fun tryin to figure out what we ate...feedin each other was the order of the day...and of coz...along came Mr Messy...

Sight is such a powerful gift most humans dont give a second thought about...for almost 2 hours i was gropin...feelin...listenin...touchin...tastin and smellin...it is true when they say your other senses become more attuned to the surroundings when your sight is gone...you simply have to rely on them to move around...

And we were only sittin down...i understand the plight of blind people a tad bit more now...

You cant even begin to imagine the stingin pain in ya eyes when you're led out of the restaurant to the bar outside...i had to blink them repeatedly for a minute or so before order was restored...

While payin at the cashier the cute counter bloke told us what dastardly deed was performed on our tummy's innards...turned out i had cream cheese and veal for entree...red snapper for the main and sticky date puddin for dessert...

Yummies...

Awesome meal experience...it's perfect for a second date (for obvious reasons haha)...
Thursday, September 1
"Yes I Can Read"


adrock2xander is 7 months 2 days without a cigarette.
Profitting BIG TIME through eBay: 121 days left.

so says Victoria of Beckham fame...

After allegations that the mother of 3
doesnt read
...Victoria has answered the scathin attacks on her intellectual with a prosaic "I always start them, get distracted, and never seem to get the time to finish. I'm sure all mothers with three boys know what I mean."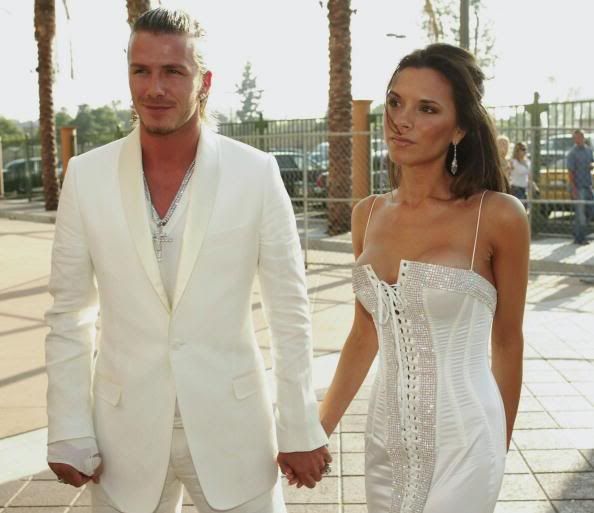 Im sorry...but i dont agree with you...

In any sense of normalcy any normal parents holdin a proper stable job and are livin in the First World would never have 3 kids within 6 years unless ya:

a) freakin rich
b) freakin rich
c) freakin rich
d) all of the above

It costs just too much to have kids these days...we adults barely have enough time for ourselves...3 kids in 6 years? I rather have my sperm ducts neutered than suffer...

The Beckhams of coz arent normal people...if my gay husband was earnin over 100,000 Sterling Pounds a week just by kickin a fuckin soccer ball would i even bother to read?

*sarcasm* I'll be too busy makin babies!

Subscribe to Posts [Atom]