Sunday, January 21
I'm Baaaaackkkkkkk!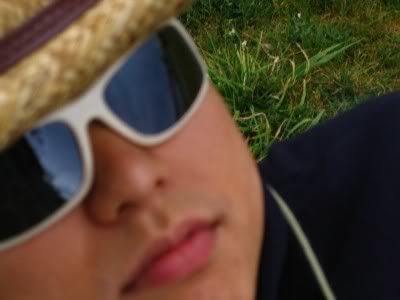 I knew it had to come. One day, i'll return to Outrageous. Beautiful. Misfit. To bitch (perhaps), discuss (probably) and blog (definitely). And hey, the bloody bug bit me real hard today.

It didn't really go away. For the last 6 months, i have been blogging regularly for
Metroblogging Melbourne
and every other week or so,
I am Toby
. Besides, i've always known i'll return to the blog anyway. Hey, i still remember the password!

After a three months hiatus, i'm completely recharged and feel like a raging bull has risen from within me. This bull wants to do some really silly and spontaneous stuff. I just hope i can keep the bull restrained.

Remarkably, this blog consistently gets several hundred hits a day. The blog is still churning out at least 150 hits a day in the last three months. Weird, i say. Half of them come from keywords including 'fuck', 'sex', 'gay', 'bisexual', 'melbourne', 'asian' and 'singapore'. I know. Weird, you say.

For my new take, Outrageous. Beautiful. Misfit. will now take a new direction. I won't reveal too much yet. I hope the readers return.
Above: Dodgy self-portrait on dirty grass patch in Ballarat, Victoria.
Subscribe to Posts [Atom]