Friday, December 30
Heat...And Then Some...



The world's fuckin us people up these days...what with war...famine...natural disasters...weather...George Bush...

Speakin of weather...we Australians sure are gettin the short end of the weather stick...while the rest of the world ushers in Christmas and 2006 in sub zero temperatures...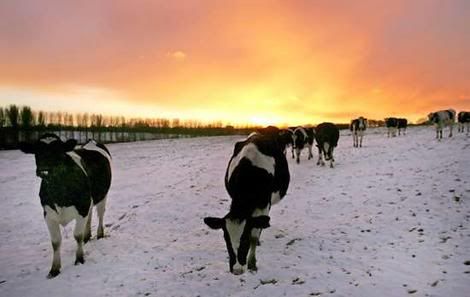 ...the Southern Hemisphere rolls a heat wave on the 20-sided die...pools...rivers and anythin with a semblance of water are Australians' best friend...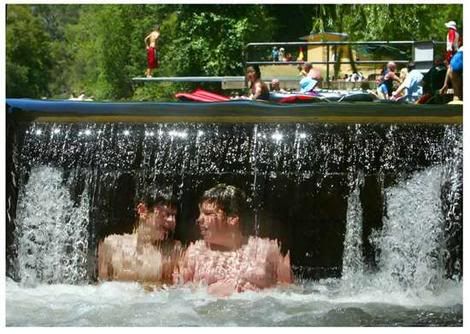 With the heat wave in Melbourne soarin to
42 degrees
tomorrow...it's not the ideal NYE Melburnians are wantin...so it's a good thing ive purchased meself a fan after weeks of sufferin in the swelterin heat...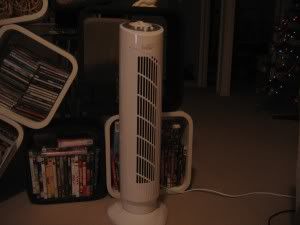 House chores at home become a tedious affairs...i tell ya...it's one thing to walk around naked...but it's another to walk around with pespiration drippin down ya inner thighs...Mr Schlong sure aint likin that icky feelin...

I did find a packet of cigarettes from Singapore though...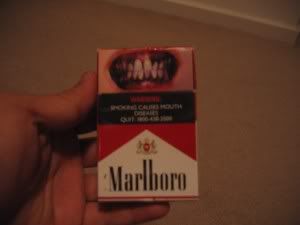 No question...placin graphic images of the harmful effects of smokin on cigarette packagin = not workin...

Fuck it's hot...
Sunday, December 25
"More News Stories From The Christmas Press..."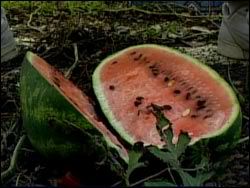 Good news for citizens of New Orleans...your house may have been blown away...your family may have been decimated...you witnessed children being raped and people shot...so may i interest you in some home grown watermelons from a New Orleans backyard?

The pre-Christmas
phenomenon came as a surprise
for the bereaved residents...apparently the winds and water washed up a large consignment of watermelon seeds over the suburb of Saint Bernard Parish...the heat and moisture were an ideal condition for the seeds to germinate...

It could have been worse...
durian fruit
anyone?
"And In Today's Top Story In The Christmas Press..."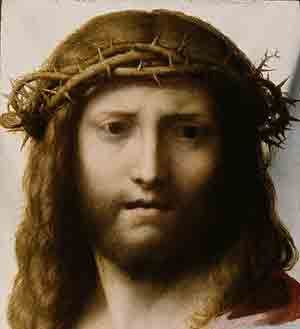 A man in New York has been allowed to
legally change his name
to Jesus Christ...this follows a case in 2001 when a man changed his name to Santa Claus...

Jesus Christ!

Seriously...unless he has the shamelessness of a street busker...i doubt heckles...ridicule and raised eyebrows is the last reaction he's lookin for when he mentions his name...
Saturday, December 24
Christmas 2005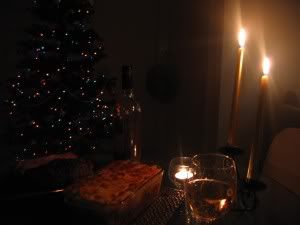 It's my first Christmas away from my family...there's a certain emptiness in me...it just doesnt feel right...but i try not to think too much bout it...afterall...such is life...and im not a bratty 16yo no more...things like these will occur more often as i get older...

It's a good thing micheLe's with me...we spent an hour preparin dinner...and as she had to work on the night of Christmas Eve...we had an early dinner...our lights were dimmed and candles lit...some good rose, shephard's pie, potatoes & cheese and smoked ham later...we felt perfectly comfortable and held each other until she had to leave for work...

So here i am...all alone on Christmas Eve...i'll be alone too when Jesus is born...

OMG im paintin a tragic picture...then again...it couldnt be further from the truth aye?

Have a happy Christmas everyone...hold on to what you cherish fondly...and never take it for granted...as it may just be taken from you...
What's All The Fuss About?



Christmas in Melbourne's quite different from elsewhere...not only is the Southern Hemisphere screwin up the common notion that a beautiful Christmas only exists with snow (it's summer now)...Melburnians also like the idea of queuin up for some lame ass exhibition right smack in the middle of the city...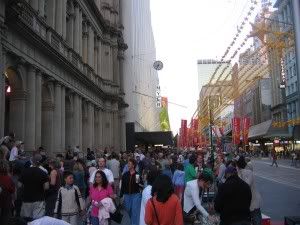 The queue starts at Bourke Street along Myer...and snakes all the way to the corner of Elizabeth and Bourke...formin a chain of human outside GPO shoppin mall...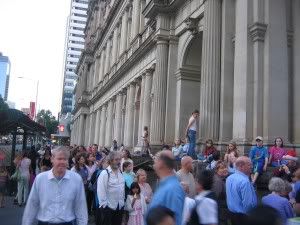 The smart ones with the money on not queuin can easily avoid the ocean of people and walk along the cordoned off area and take little peeks...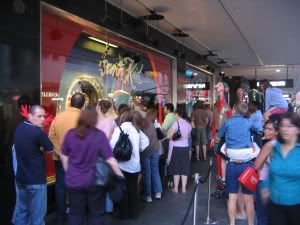 And the big fuss? 12 days of Christmas...with a glass display dedicated to each day...with the complete repertoire of mechanical gnomes and movin presents...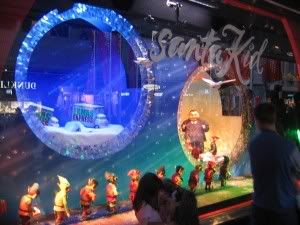 How comepletely juvenile...and a waste of public space...no doubt another expensive commercial attempt to convince gullible children that Kris Kringle aka Santa Claus actually exists...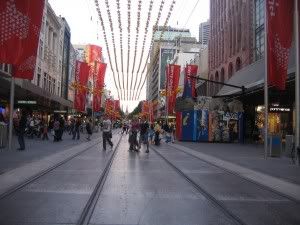 I'd rather walk along the tram lines that sits in the Bourke Street plaza...heaps of space...and if they're not droppin poo on my head ive all the time in the world to feed the bloody pigeons...enjoy the Christmas lightin...and perhaps spread some Christmas cheer to those who genuinely need gifts i.e me...
Sydney sans Violence Part Two

I did the whole nine yards in Sydney...the touristy things and lotsa walkabouts...this being the Christmas period...i'd completely maxed out my credit card and was severely short of funds...if only i had more money...i'd have done more shoppin and perhaps walked the Sydney Harbour Bridge and done the quirky stuffs...

Speakin of the Harbour Bridge...there's a magnificent view of the bridge and the Opera House from Circular Quay station...im not even out of the gantry yet and im already busy takin pictures...how peculiarly touristy...hehe...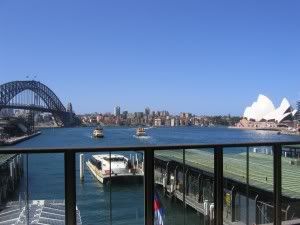 Circular Quay's View
The station's sellin point...2 Sydney icons facin the station...i tried my best to fit both into the shot...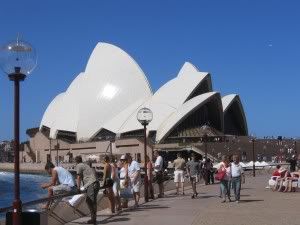 The Obligatory Shot
This may sound terribly cliche...but no trip to Sydney is complete without a trip to the Opera House itself...it hasnt changed one bit since i last saw it...


Bridge vs Hair
This picture is more about my hair than the bridge...i absolutely love my new do...in geek speak...it is t3h c00l...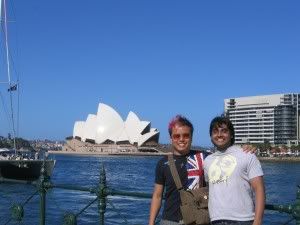 Amardeep
This trip also gave me an opportunity to catch up with an old friend of mine...Amardeep's in Sydney pursuin Medical Science...good to see ya again buddy...dont forget to bring some Krispy Kreme when you visit Melbourne yeah? You're useful like that...hehe...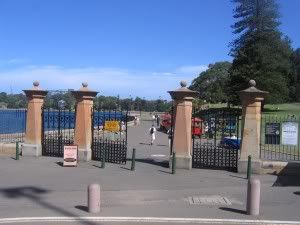 Royal Botanic Garden
The garden sits adjacent to the Opera House...and offers relaxtion and a chance for some peace and quiet...time permittin...i'd love to have taken a hike up the hill and take some paranomic shots of the city...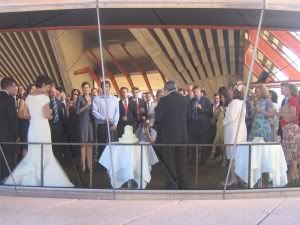 Marry
In full view of gapin tourists and curious locals alike...a couple gets married in one of the function rooms...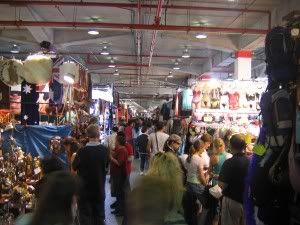 Paddy's Market
Another obligatory touristy thing to do...famous market with its cheap wares...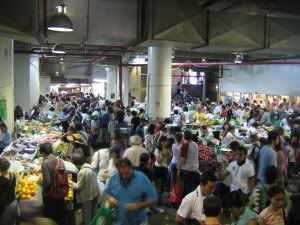 Marketing
70 cents for a kilogram of apples? Yes you can buy all that and more at the fruits section...ive never seen so many people screamin their voices hoarse for fruits and vegetables...i liken it to pimpin them edibles...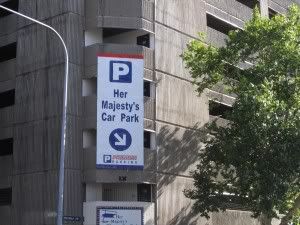 Her Majesty's Parking
Do they have this in Melbourne? Perhaps i failed to notice...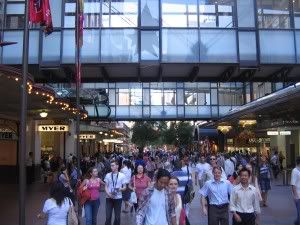 George Street Plaza
Throngs of people at rush hour in the evenin...oblivious...we have one word on our minds: shoppin...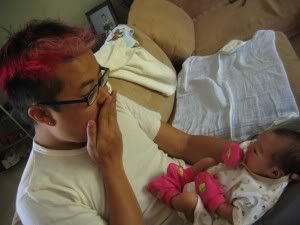 Baby!
Of coz...i like to tell myself im more of a man and not gush over a baby...but she's so cute...that's the reason why im in Sydney in the first place...micheLe's niece...she really is quite an adorable little thing...i like mimickin her little gestures...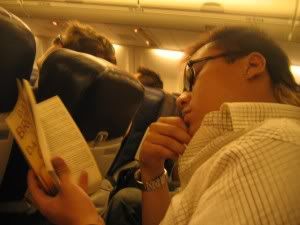 Da Vinci Code
Guess what im readin on the flight home? Yeah yeah...i simply had to find out what all the fuss is about...im a third into the book...absolutely fascinatin read i must say...also...kudos to micheLe for havin the knack of takin pictures of myself when im caught unawares...
Sydney sans Violence Part One

As many would have known...the intrepid traveller (albeit unwillingly) in me has covered 3 states in 2 weeks...a week in the sunny beaches of Gold Coast...back to my port of call in Melbourne for a refuel...and to Sydney for a 'to please the girlfriend' trip...

To be honest...Sydney didnt look appealin at all to me...the escalatin racial riots and violence in the precedin weeks have given the city a really grim and gritty aura to it...perhaps it's the media...who're only too keen to exploit events such as these to sell their papers or news space...

Havin spent 4 nights there and returnin home in one piece...i can
safely assure everyone
that the whole shebang has been grossly overated...sure in certain areas of Sydney the tension is so taut one could cut it with a penknife...and i was witness to several racial arguments...heated yes but nothin of the brawlin spectacular that the world has come to associate Sydney with...

Sydney's a hell lot bigger than Melbourne that's for sure...as it has been 10 years since ive visited Sydney i made it a point to go out of my way to explore the Sydney most tourists wouldnt venture into...the inner suburbs...yeah that's the underworld stronghold...the police cant do anythin to flush them out as they're stronger than the police in terms of firepower, manpower and cohesion...yeah hard to believe aint it?

And how else to venture into the heart of Sydney but a trip to the world famous Krispy Kreme donuts in the western suburb of Auburn! What you Americans, Europeans and folks in New South Wales take for granted we Victorians worship...like the Holy Grail...i'd previously written
back in May
on the peculiar abnormality that Krispy Kreme exists only in NSW...i tell ya it's bout damn time the government had given us Victorians some leeway here...where's the equality you dogs?!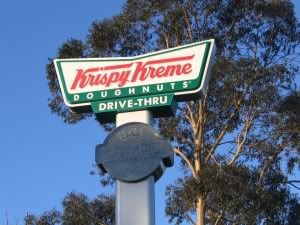 The Sign Says It All
micheLe and i travelled 2 hours...askin around for directions...and we finally found it! Wow they even have drive through Krispy Kreme...lol...The Holy Grail! Woohoo!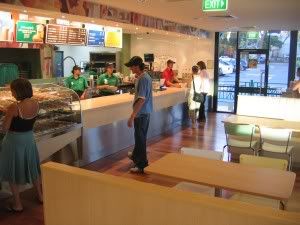 Large Eatery
I'd always thought Krispy Kreme was just a donut takeaway kinda stall...how wrong i was...they come in 'sit-down-and-eat' restaurant style...wow...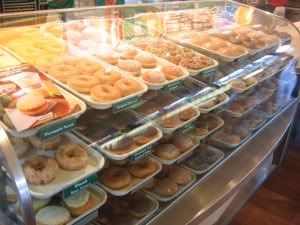 So Many To Pick...
Mindbogglin array of the best donuts in the world...miles and miles of pure sweetness...ooh my sugar level's not gona like me this month...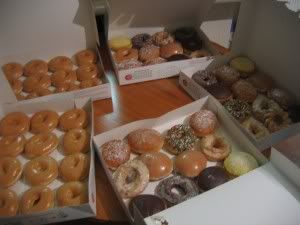 Like Treasure Boxes
We spent A$65 on 5 boxes of donuts...i honestly dont remember the last time i spent so much money on bread and sugar...actually it has never happened...how extremely overpriced...and how extremely tasty...hehe...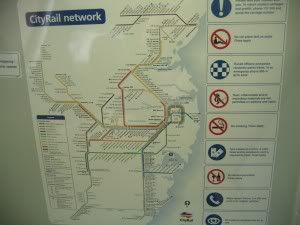 Complex Network
Sydney's train network...heaps bigger than Melbourne's alright!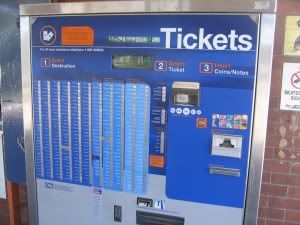 Buttons To Press
The ticket dispensin machines in the train stations are just one big confusion of buttons and words...Sydney sure like their buttons...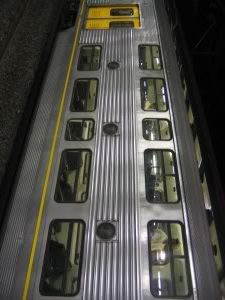 Double Storey
One thing Melbourne's train system should think about is the way Sydney's trains handle their passengers...2 levels of passengers in one car...that's double the capacity...that might reduce the need for an increased frequency in Melbourne's overworked and outdated system...


Where To Go?
I really do like the whole idea of 2 levels...simple and efficient...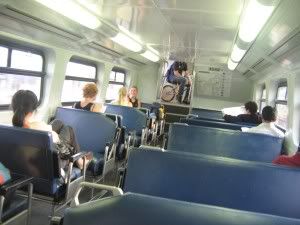 Seats
Similar to many SUVs these days...seats in trains can be arranged by passengers to give them the option of choosin which way they wana face on their travels...just push or pull the backing and voila more legroom!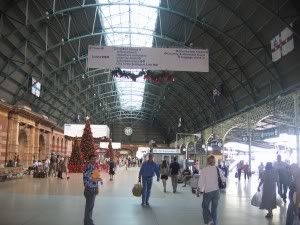 Central Station By Day
The hub and biggest station in the city...picture taken after lunch time...that explains the desolate look...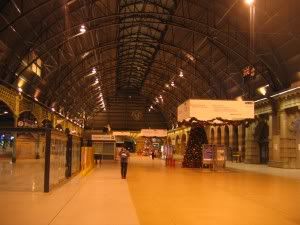 Central Station By Night
For all its little namesake...Central Station resembles a ghost town at night...i walked past the station at 11pm...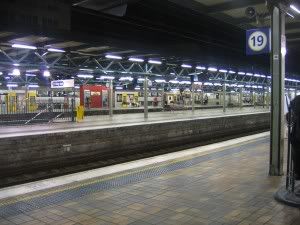 Platforms
Sufficiently lit...the Central Station's so big...a labyrinth of tunnels connect the platforms to one another...i got home on platform 19...i remember seein a platform 25 *voice trails off*...
Friday, December 23
Osama's Niece Revealed - In The Flesh And All...



This is Wafah Dufour...niece of President Shrub's favorite TV series Osama bin Laden...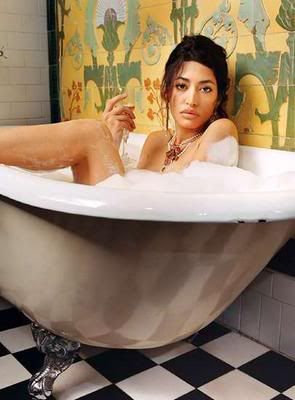 Mighty sexy isnt she...

Dufour...who took her mother's maiden name after the events of September 11...said she has never met Osama bin Laden...what a laugh...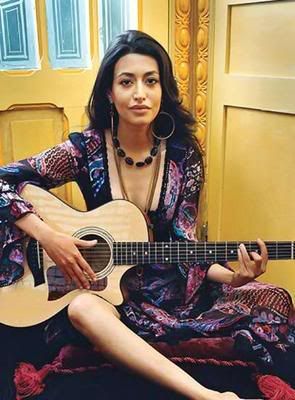 Funny how that bloke has such a hot niece and never told us bout it...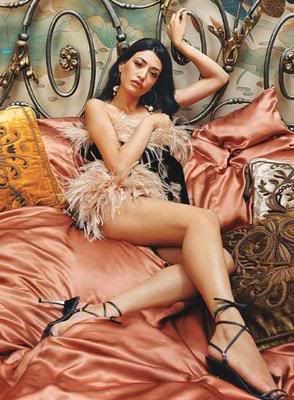 Check her out in January 2006 issue of GQ at your nearest newsagent...
Old News...But Still News Nonetheless!



As a gay rights activist...i was elated at Senor Elton's weddin to his long time partner Compadre David...i'd caught the news while in Sydney...and the news not only made the mornin news...it was in the afternoon news...and prime time news...wonder how the conservative families would take to it...


That picture of course...isnt real...the bloke wore a suit to his weddin...a great hoax though...and one to bring a chuckle to any conservative redneck...in any case...it's none of my concern...the United Kingdom may have
allowed same sex marriages
...allowin them complete civil rights and liberties...but it's still
not legally recognised
...i say...isnt that akin to declarin war on Iraq with sweepin claims that it has weapons of mass destructions...only to admit 2 years on that it was a
monumental mistake
that the war was waged...

Oh wait...President Shrub beat me to it...
Thursday, December 22
Im Baaaaackkkkkk...



from Sydney. Saw lotsa police road blocks. But no gang violence. Shites.

Anyone missin me should go queue up at a departmental store's Christmas gift-wrappin section and declare insanity...
Gona go unpack and sort out my enormous fan mail and bills. Sigh...being a celebrity sure sucks at times...
Saturday, December 17
Im A Globe-Trottin Pimp...



with enthusiasm to match!

While the entire world dissects the
danger
Sydney's violent riots bring...Im rollin up my sleeves at a short trip to the city itself...micheLe's cousin has just given birth to a little baby girl...and ive unceremoniously and most unwittingly been dragged along for this trip...so much for my savings...

3 states in 2 weeks...wow...no worries...im not headin anywhere the beaches and most definitely not Cronulla...

Trouble is...im not even unpacked from Gold Coast...and ive gota pack for a 7pm flight tonight...arghhhhhh...

Alright...gota go...all this flyin is makin me tired...if only i had subscribed to Frequent Flyer Points hehe...

adrock2xander signin out...flaky skin and all...
Friday, December 16
Gold Coast - Land OF The Mighty Sun Part Two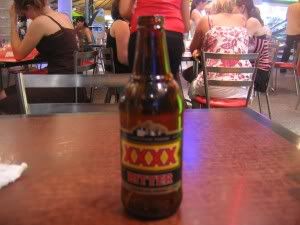 Queensland Beer

There's a beer for every state in Australia...we have Victoria Bitters in Victoria...Toohey's New in New South Wales...and XXXX in Queensland...i still question the name though...what's up with the censorship of name? It's only a four-letter word haha...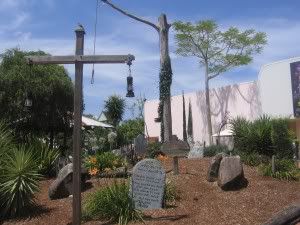 Grave

A graveyard in MovieWorld...i know how Buffy feels now...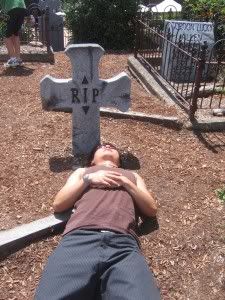 R.I.P

I couldnt resist...hehe...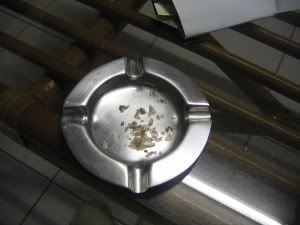 Skin

I was sittin in the lounge pickin off my skin from my body...the ash tray was more of a convenience...fancy that...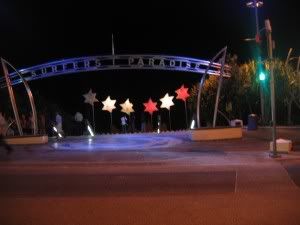 Surfer's Decorations

Christmas decorations abound in Surfer's Paradise...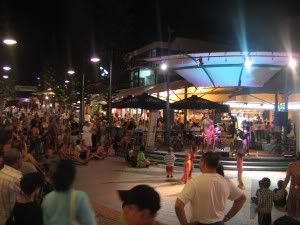 Activities

The plaza...or town center...in Surfer's Paradise is an absolute chockful of activities...live bands playin...buskers entertainin...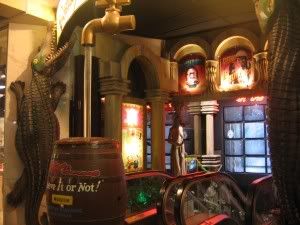 Ripley's!

The famous Ripley's Believe It Or Not! musuem sits here in the Gold Coast...i reckon it's not the only one in the world...but i couldnt pass up a chance to visit it...i mean...i used to read the strips avidly when i was a kid! Wow! Fun times...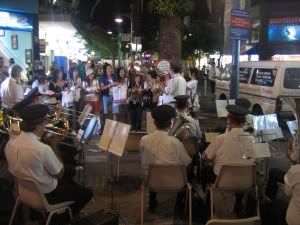 Japanese Girls vs Band

A bunch of Japanese Girls...with the help of their pretty Australian tour guide...requested for Christmas carols to be played...and they gamely sung in Japanese...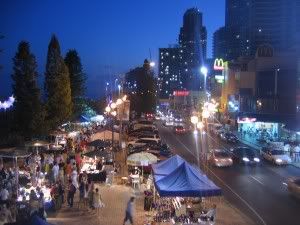 Night Market

Every Wednesday and Friday night a night market opens up along the pathway that sits between the beach and apartments...i took several hours to view the wares...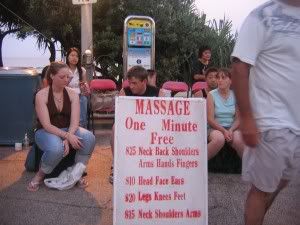 Free Massage? Get out!

Seriously...what's the catch? These days...nothin is given out for free...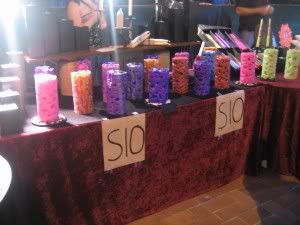 Large Candles

They're absolutely massive...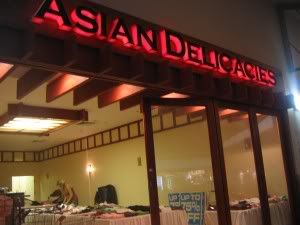 Identity Crisis?
Harbour Town
is the scene of one of my best shoppin experiences in Gold Coast...good selection of shops and cellar prices...i cleaned out my credit card in one day...this shop had me in stiches...it's obviously an eatery...but they're sellin clothes...confused much?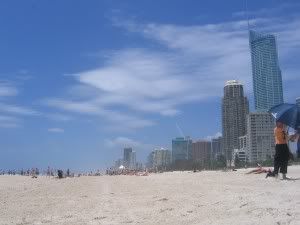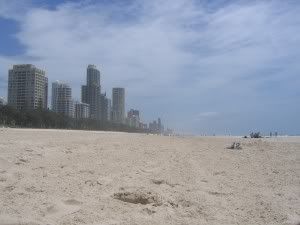 View From The Beach

Left and right of where i lay for 3 hours without sunscreen...i winced when i typed that...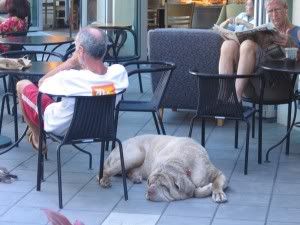 Dog's Best Friend

Man...a dog's best friend...check out the size of that pooch...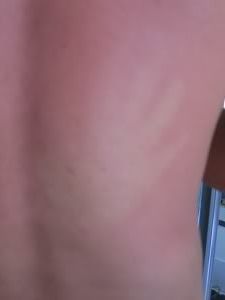 Handprint

I may have a sunburn...but this mysterious handprint sits on my lower back...i have absolutely no idea how it got there...God sayin hi to me perhaps?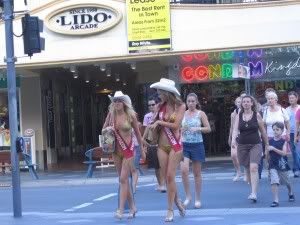 Sexy Advertising

Models like these are pretty common in Gold Coast...they prance around in their bathers paradin not only their lithe and svelte bodies...but also the advertisers' name on their sash...now the $25,000 question is...why doesnt Melbourne adopt this kind of advertisin too?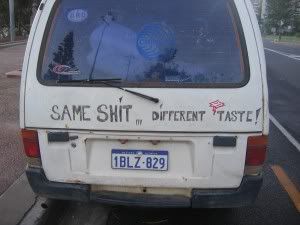 Friendly Reminder

Yup...still in Australia...*pinches himself*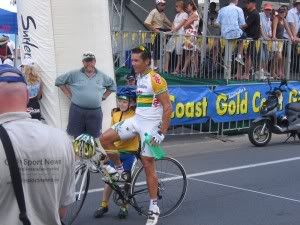 Robbie McEwen

As a mountain bike enthusiast...i follow the annual Tour de France with a certain amount of interest...imagine my surprise when i saw one of Australia's great bikers
Robbie McEwen
competin in a local event...suffice to say he won...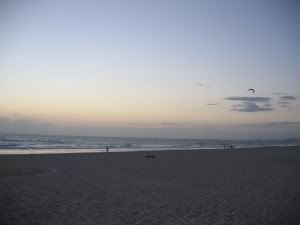 Sunrise

I made it a point to wake up extra early the mornin i left to catch the sunrise...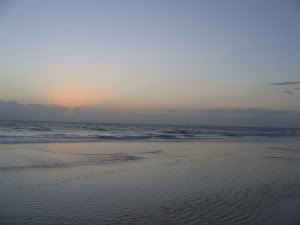 Sun's Out

You can just make out the sun peekin out from behind the clouds...how pretty...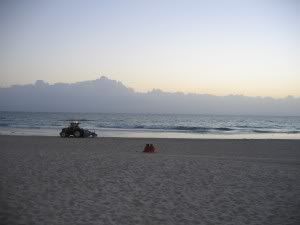 Life Goes On

This picture sums up what Gold Goast is all about...a couple...draped in a blanket...snuggle up to watch the sunrise...while a tractor-like machine roars past them...cleanin the beach...life goes on doesnt it?
Subscribe to Posts [Atom]