Friday, December 16
Gold Coast - Land OF The Mighty Sun Part Two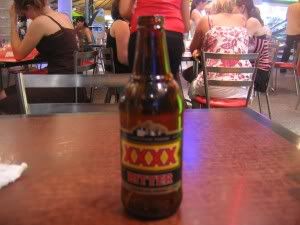 Queensland Beer

There's a beer for every state in Australia...we have Victoria Bitters in Victoria...Toohey's New in New South Wales...and XXXX in Queensland...i still question the name though...what's up with the censorship of name? It's only a four-letter word haha...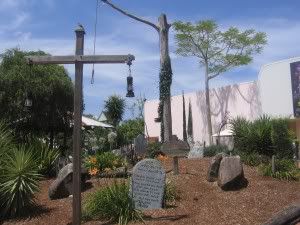 Grave

A graveyard in MovieWorld...i know how Buffy feels now...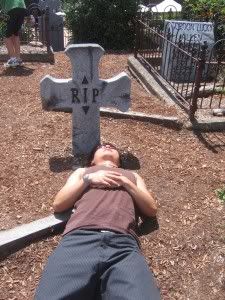 R.I.P

I couldnt resist...hehe...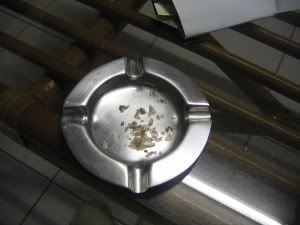 Skin

I was sittin in the lounge pickin off my skin from my body...the ash tray was more of a convenience...fancy that...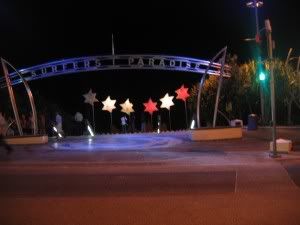 Surfer's Decorations

Christmas decorations abound in Surfer's Paradise...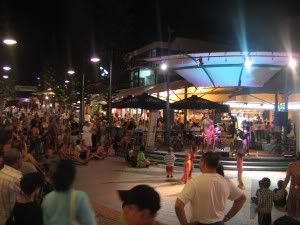 Activities

The plaza...or town center...in Surfer's Paradise is an absolute chockful of activities...live bands playin...buskers entertainin...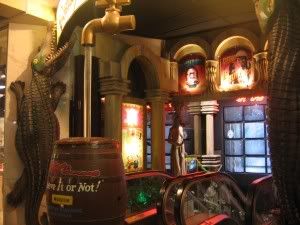 Ripley's!

The famous Ripley's Believe It Or Not! musuem sits here in the Gold Coast...i reckon it's not the only one in the world...but i couldnt pass up a chance to visit it...i mean...i used to read the strips avidly when i was a kid! Wow! Fun times...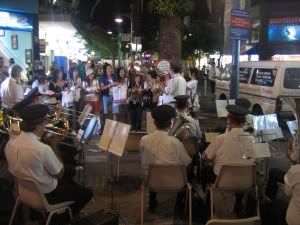 Japanese Girls vs Band

A bunch of Japanese Girls...with the help of their pretty Australian tour guide...requested for Christmas carols to be played...and they gamely sung in Japanese...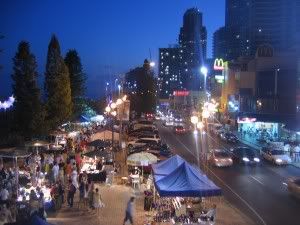 Night Market

Every Wednesday and Friday night a night market opens up along the pathway that sits between the beach and apartments...i took several hours to view the wares...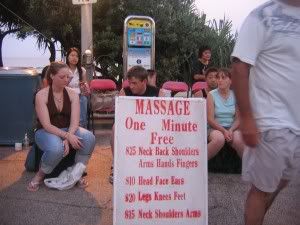 Free Massage? Get out!

Seriously...what's the catch? These days...nothin is given out for free...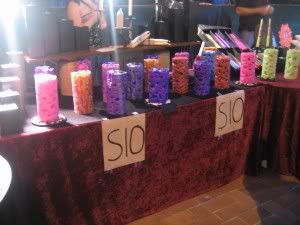 Large Candles

They're absolutely massive...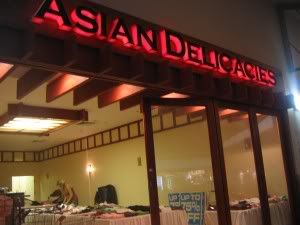 Identity Crisis?
Harbour Town
is the scene of one of my best shoppin experiences in Gold Coast...good selection of shops and cellar prices...i cleaned out my credit card in one day...this shop had me in stiches...it's obviously an eatery...but they're sellin clothes...confused much?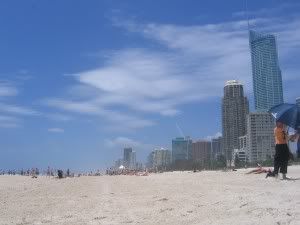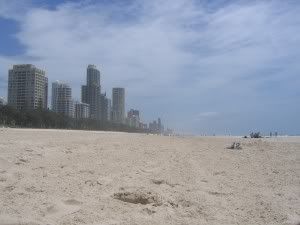 View From The Beach

Left and right of where i lay for 3 hours without sunscreen...i winced when i typed that...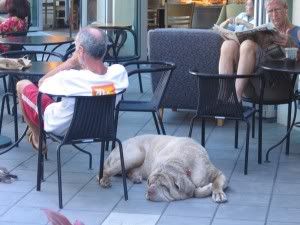 Dog's Best Friend

Man...a dog's best friend...check out the size of that pooch...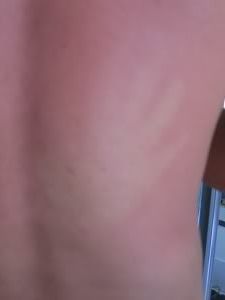 Handprint

I may have a sunburn...but this mysterious handprint sits on my lower back...i have absolutely no idea how it got there...God sayin hi to me perhaps?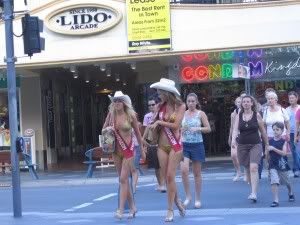 Sexy Advertising

Models like these are pretty common in Gold Coast...they prance around in their bathers paradin not only their lithe and svelte bodies...but also the advertisers' name on their sash...now the $25,000 question is...why doesnt Melbourne adopt this kind of advertisin too?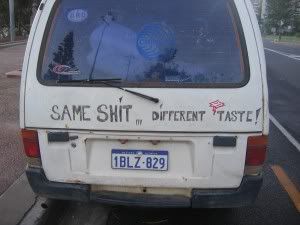 Friendly Reminder

Yup...still in Australia...*pinches himself*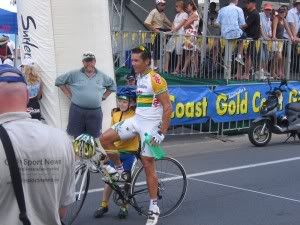 Robbie McEwen

As a mountain bike enthusiast...i follow the annual Tour de France with a certain amount of interest...imagine my surprise when i saw one of Australia's great bikers
Robbie McEwen
competin in a local event...suffice to say he won...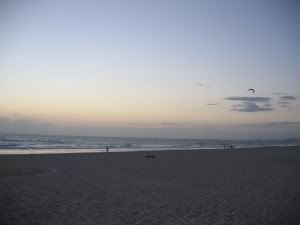 Sunrise

I made it a point to wake up extra early the mornin i left to catch the sunrise...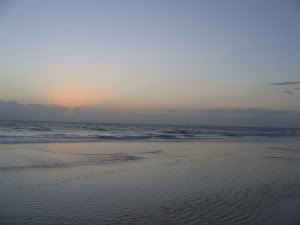 Sun's Out

You can just make out the sun peekin out from behind the clouds...how pretty...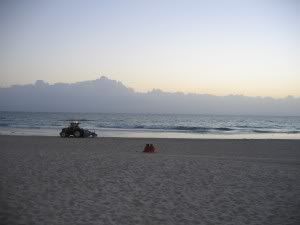 Life Goes On

This picture sums up what Gold Goast is all about...a couple...draped in a blanket...snuggle up to watch the sunrise...while a tractor-like machine roars past them...cleanin the beach...life goes on doesnt it?
Subscribe to Posts [Atom]