Monday, May 30
More Miss Universe Madness!
With my Miss Universe post attractin so much publicity...i thought another one would be appropriate...besides...it's just a day to the Miss Universe finals...so ive been doin some 'research' on the beautiful...or not so beautiful...ladies...

Without further ado...

Miss Spain is all houte couture and radical lookin...someone please tell her that her hips are too wide...and she's spent too much time on Thigh Master...check out her abs...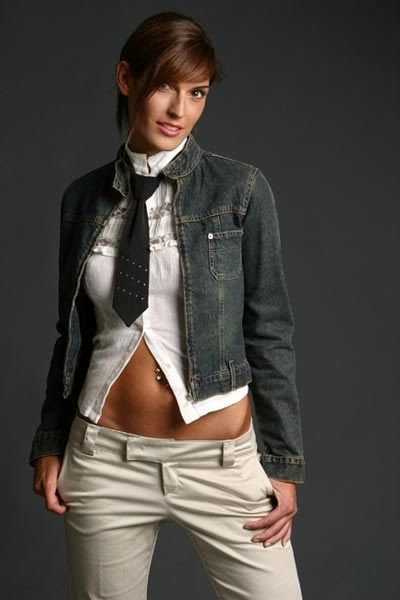 Still...Spain is HOT! (8/10 Hot!)

This is Miss Ukraine...i dare not speak more for the FBI might arrest me for harborin pictures of underaged girls...




Has she graduated from Elementary School? (5/10 Average lookin and Child Pornography material!)

And Miss USA...omg someone please tell Bush that when one mentions USA...one thinks all-American BLONDES...not brunettes...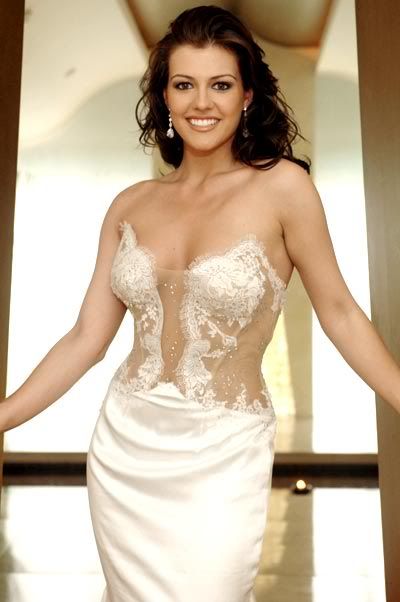 And she looks like a fawkin Kelly Clarkson twin! (6/10 Fat and average!)

Chinese have always had the short end of a stick...regular readers will know what im drivin at...the ghost of Premier Mao will laugh so hard at this Chinese chick...she has China Doll written all over her...and Lady in Red? Thank you for more Asian stereotypes you fuckin whites! How bout throwin in a dragon and phoenix while ya at it? Stupid gits...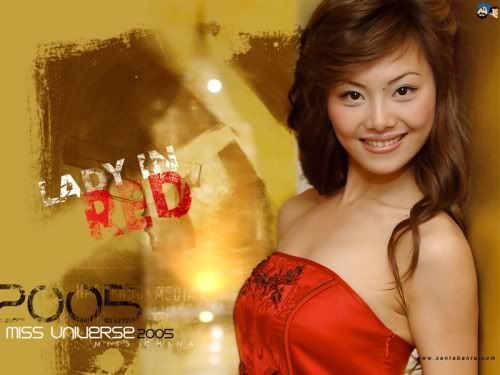 I'll send her a mail indicatin big hair and cheesy poses are so 1980s...(1/10 She's Asian nuff said!)

Miss Indonesia hasnt mastered the art of picture-takin it appears...also...she hasnt come to grip with her looks...someone please tell her that it dont matter how she poses...she cant hide her flat features...and she has a duck mouth! Quack! NEXT!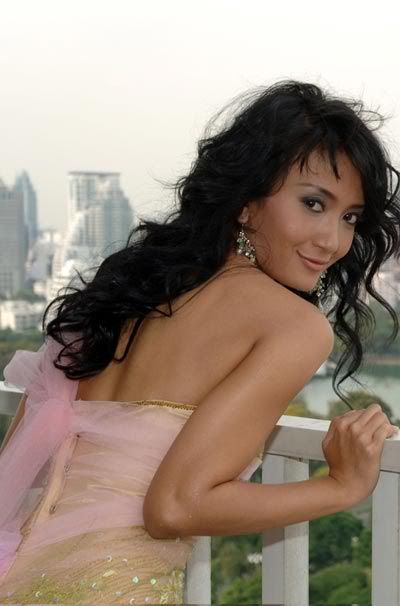 Too Asian lookin...(4/10 Coz she's Asian!)

Miss Universe traditional giants Venezuela is out in full force again this year...i dont remember a pageant where the country had it this good...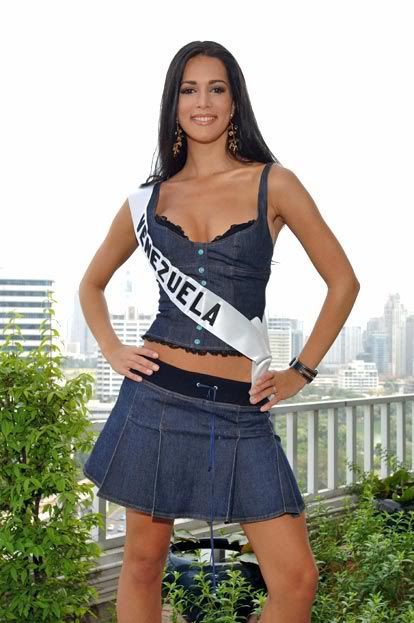 OMFG fan me already! (8/10 Dark features and hot!)

This year's Miss UK is a dead ringer for Australia's pop princess Delta Goodrem with some blemishes...look closely and laugh at her pimples! ROFL...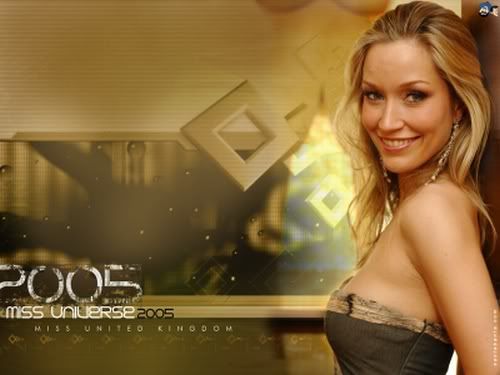 Delta-lookalike and pimples? Not! (6/10 Unoriginal and poor sanitation!)

Miss Serbia & Montenegro and Miss Switzerland have mastered the art of P.R skills...air kisses and skimpy attire? Right up my alley me ladies!




Miss S&M (wow...what can i say?)...has two huge eyes...too big i'd daresay... (7/10 for representin a kinky sex country!) Miss Switzerland is my tip for Top 10...she's a cutie! (7.5/10 Cute! Bulge in my pants!)

Another favorite! Miss Belgium! She must love eatin her Blegium eclairs and chocolates...coz whatever she's eatin...i love it!




Verdict: (8/10 She's beautiful!)

My fascination with all things Croatia began with the soccer team's 3rd place finish in the European Championships 1996...how things havnt changed...Miss Croatia looks good sittin on the flight of stairs...i wonder how she'll look sittin on me...hmmm...




An Eastern European chick! Holy shit! (8/10 have i already mention Eastern European chick?)

Here're 3 reasons why Chinese and their sb-derivatives still cant win any pageant contests...

1) They're gooks
2) They get the short end of every fuckin stick
3) They use breast implants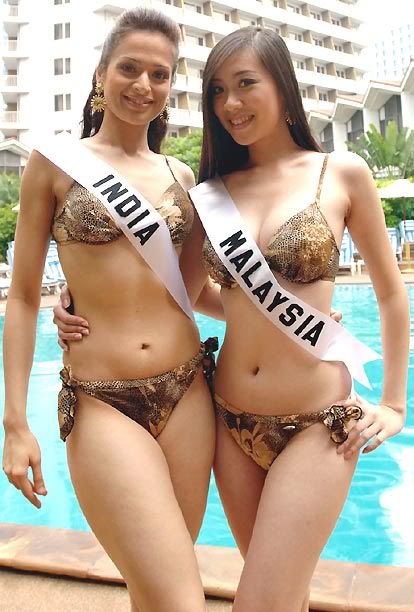 Check out Miss Malaysia...are you thinkin tranny or whore? I know i am...Miss India is really cute...but there's somethin wrong with her face...i just cant put my finger on it...micheLe thinks it's her nose...very beaky lookin...

Miss Malaysia (1/10 Breast implants and Asian? Not!)
Miss India (7/10 Tweety Bird look? ROFL)

The pageant is shown live worldwide on Tuesday. Please check your local listings.
Friday, May 27
Thursday, May 26
Wednesday, May 25
Tuesday, May 24
Sunday, May 22
Saturday, May 21
Friday, May 20
Thursday, May 19
Wednesday, May 18
Tuesday, May 17
Saturday, May 14
Friday, May 13
Thursday, May 12
Wednesday, May 11
Tuesday, May 10
Subscribe to Posts [Atom]