Wednesday, May 11
A Hollywood star in our midst?
These days...Lindsay Lohan is a trailer thrash with boobs that scream blood-and-thunder and is generally not worth the public scrutiny that she's being subjected to...for those old enough to remember..Lindsay Lohan was the cutest thing with freckles that walked the earth when she appeared in
The Parent Trap
in 1998...

There's this chick in Uni that looks remarkably like Lindsay circa 1998...OMG the resemblance is uncanny...i could've sworn i took a double take when i saw her...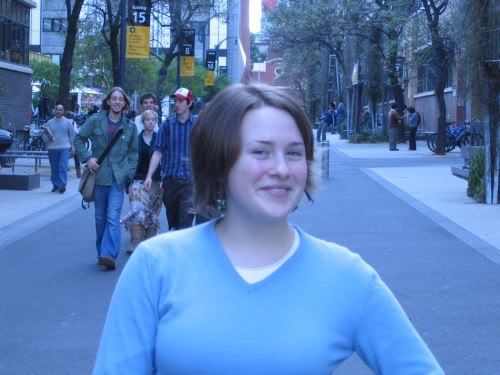 micheLe and Gavin refuse to agree with me...HELLO? Cant y'all not see the resemblance there? Same smile...same red hair (only shorter)...same sparklin eyes...






Does anyone out there agree with me at all?

P.S: Thank you Kate for posin...ya a champ :) Can i get your Brendan Fraiser lookalike boyfriend to pose for me now?
Subscribe to Posts [Atom]