Wednesday, August 31
The Closest Ive Ever Gotten To A Celebrity Was...


adrock2xander wishes to apologise for the sharpness of the pictures...it's hard to focus when everyone's shovin and jostlin for a good picture...

like NEVER! But all that changed today...

*struggles with speech impediment* I...was...10...feet...away...from...Liz...Hurley...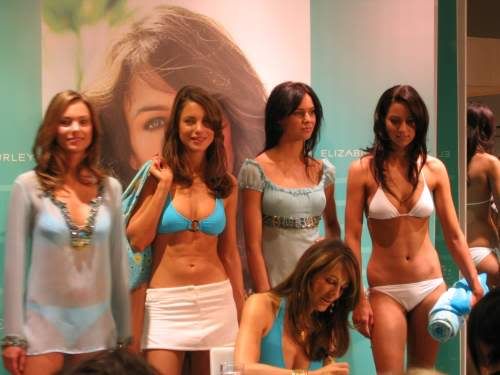 Liz's
in town
to launch her very own
beachwear
...which is great...considerin Delta and Kylie already has their own range of lingerie...Liz would be shootin herself in the foot with another range of lingerie...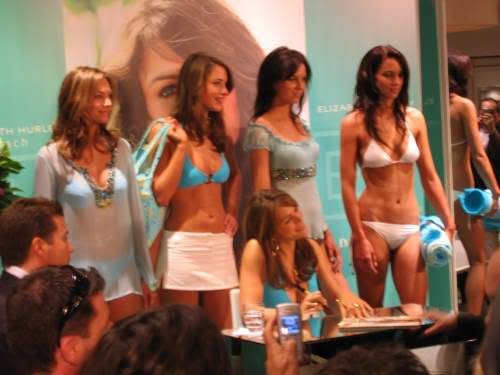 Frankly...i have no reason to loathe Liz...i mean...she's only 40 but she looks like a stunnin Greek God of Love and doesnt look a teensy bit older than the Liz who stepped out of the limousine over a decade ago dressed in nothin but safety pins...if she doesnt like attention i dont know who does...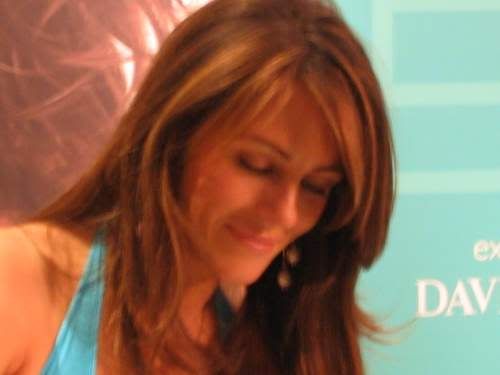 Strangely enough...her appearance sat right smack in the middle of the cosmetics department...traffic slowed to a crawl...gawkin and starin became the order of the day...


The models...who looked rather bored and disinterested (but hot nontheless)...disappeared for 5 minutes for a well earned 'break'...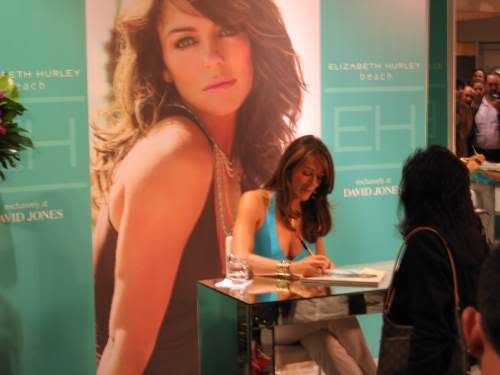 ...and appear 5 minutes later lookin refreshed...wow...what a wonderful job...great pay...periodic breaks and free clothes...i hate beautiful people :(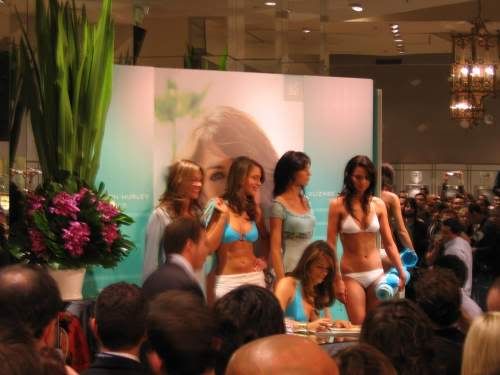 Just in case you cant get a closeup of all the Liz action...strategically placed LCD screens were placed throughout the department for more Liz-starin motion...


And the funny part? How it all ended...

"Ladies and gentlemen Elizabeth Hurley!"

And the crowd clapped...

WTF did she do to deserve such accolades? Spiderman saves the world and he gets flack...X-Men saves the universe and they're ostracised from the society...Liz appears for an hour lookin pretty and people clap...yay to society's whims...
Did i mention i hate beautiful people?

To Comfort a Cold
adrock2xander is 7 months 0 days without a cigarette.
Profitting BIG TIME through eBay: 122 days left.
Dressed for 10 days in a pair of trackies...a cotton tee and 2 oversized cashmere jumpers while divin hastily under the 'dooner' with the heater on is an activity i'll gladly trade for a pack of cigarettes...
Yes that's how pathetic the common cold can make you feel...you'll gladly pick up an old habit just to rid yaself of the cold...
It came several weeks ago...i was boastin to myself that i'll never catch the cold...my reputation built firmly on a body that was resistant to viruses in the tropical climate of Singapore...i'd obviously given the temperate chill of Melbourne an arrogant look over...and that didnt please Miss Influenza one bit...
The signs were ominous...a wave of influenza makes its annual pilgrimage to Victoria...i knew it was around...but i had a good tropical health record..."Nah i'll be just bloody fine"...
Then it hit me...i tell ya...when you eat ya own humble pie...you feel like convertin to religion and ask God for forgiveness...coz barely 3 days into my arrogant streak i succumbed to the wily charms of Miss Influenza...i tell ya...that foxy vixen is one hell of a woman...
Within hours the mundane trips to the kitchen for a cup of water became a fuckin chore...collapsin into the bed with a tissue stuffed into my nose and listenin to the drone of ya own wheezin became ya daily routine...you became best friends with the Kleenex...and paracetemol (im allergic to aspirin) swops a couple of day shifts for a week-long stint in Sickville...
It got to the point where i was gulpin down paracetemol that was several years old...i believe ive read somewhere that old medicine's just a prop...you're better takin a placebo...but i was too fuckin buggered to care...
Then there's the hackin cough...like a piston a glob of phlegm traverses ya throat...with its sole intent of irritatin the fuck out of me only overshadowed by the grossness of the color...GREEN! Fuckin GREEN phlegm! ACCCK! EEEWW! That also means...my throat's got an infection...and infection = not good...
But you know what takes the cake? Strippin into ya birthday suit to shower...as if shiverin and sweatin aint enough...you've gota deal with the chilly winter days and frosty winter nights...jumpin into the hot water isnt a comfort...coz ya only delayin the inevitable...and that is steppin out of the shower in the cold while towel-dryin yaself...
God sure has a sense of humor...
Sunday, August 28
'Big Brother - In The Zoo'?
adrock2xander is 6 months 29 days without a cigarette.
Profitting BIG TIME through eBay: 125 days left.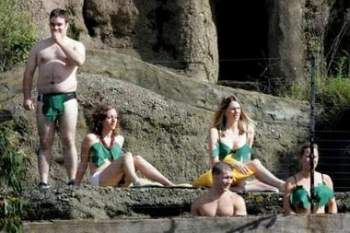 In a throw back to our Neanderthal days and perhaps another desperate attempt to rehash the borin formula that is Big Brother...the London Zoo's new attraction this week arent the usual feral animals we humans are familar with...oh wait...they are...coz they walk on 2 limbs...are ambi-dexterous and arent able to tie shoelaces with their feet...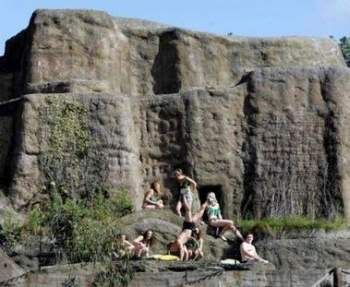 We're talkin bout humans here...
Anthropological or not...if this is an attempt to challenge the Darwinian theory of human evolution or just another reminder of how our DNA's only 1% different from our ape cousins...then this joke has gotten a bit too far...surely the London Zoo doesnt need to resort to tricks like this to rake in more profits...
Yeah...WTF? Someone from the London Zoo please explain
this
to me...
Friday, August 26
Once Upon A Time in Australia...


adrock2xander is 6 months 27 days without a cigarette.
Profitting BIG TIME through eBay: 127 days left.

...universities had no unions, clubs or services they could call their own as the selfish Australian government had implemented the
VSU bill
...

So this was how the RMIT gym would look:


And the Student Union Shop: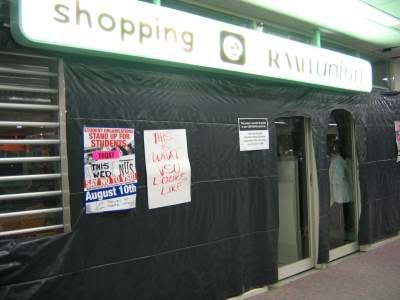 Or the Legal Services: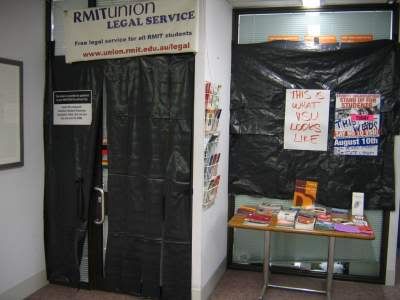 Angered...students all across Australia took to the streets to wage war against the dumbfucks in the Government in what is now the umpteenth protest...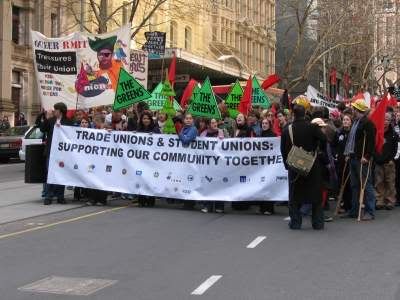 There was a strong Socialist Alternative presence...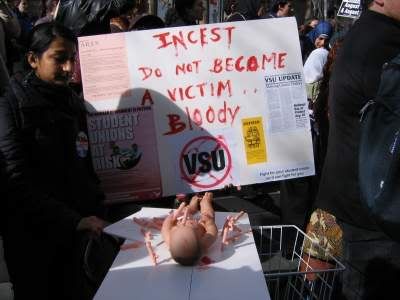 As were over the top metaphors...this time in the shape of a corpse...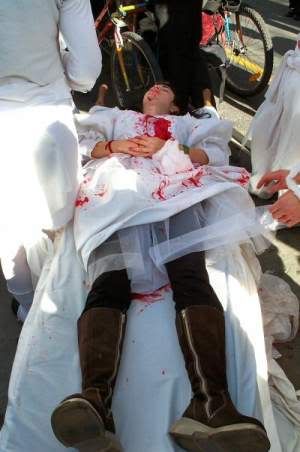 The numbers were strong...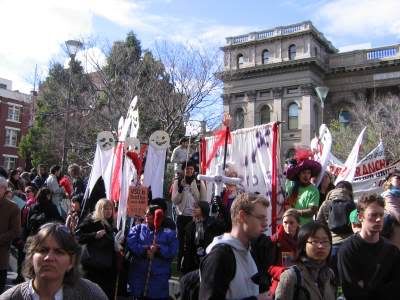 So were attempts at humor...(hello Frazer!)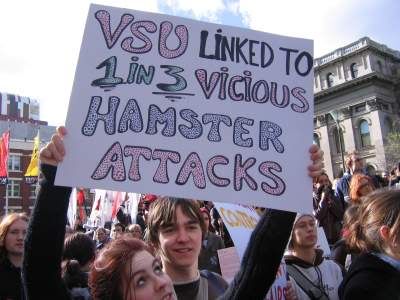 The only cars movin were the mobile loudspeakers...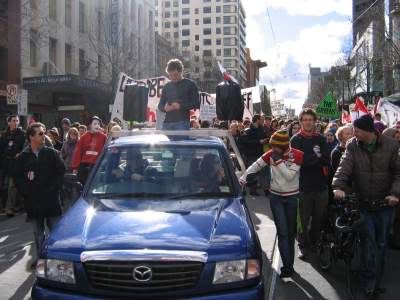 I say that as the entire entourage camped in front of the busy Flinders Street Station...traffic stopped for 2 hours...pity the drivers...


Howard's office was not spared the blushes...as paint bombs and vulgarities were hurled at his building...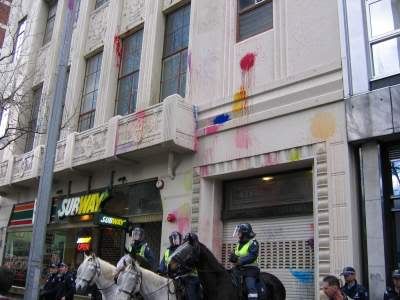 The cops werent spared either...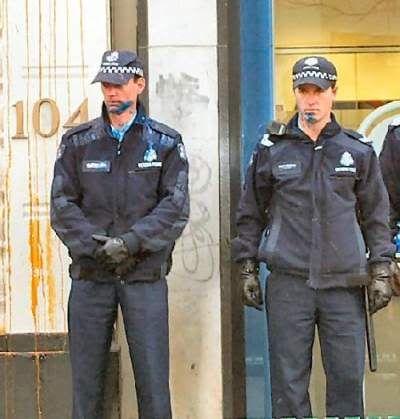 The corpse proceeded to throw up 'blood' throughout the entire journey...wonderful idea there mate!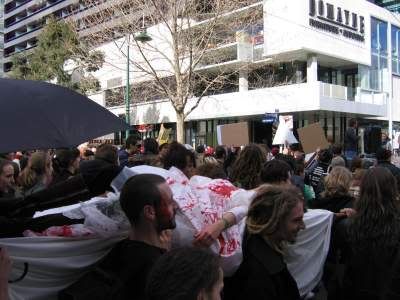 Wonder what Colonel Sanders has to say...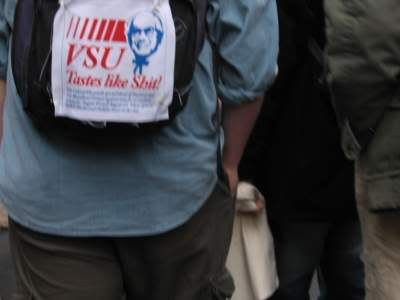 It all makes for a wonderful and cold afternoon doesnt it?
Thursday, August 25
Maccas Boycott
adrock2xander is 6 months 26 days without a cigarette.
Profitting BIG TIME through eBay: 128 days left.


Ahhh yes the Golden Arches' potato. Fries they call it in other parts of the world. Chips they call it in Australia. Different names, same thing. Taste wonderful dont they?

Now imagin a Big Mac meal without a side of fries. Yeah. Impossible to think isnt it? But if some people had their way...it may just come true...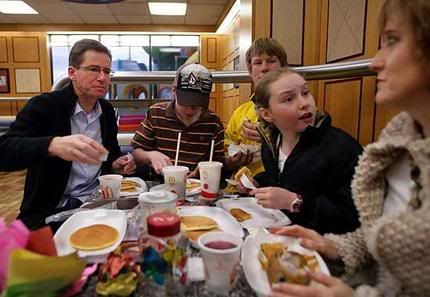 Senator Fielding with his family in Maccas last week.
Unprecedented first:

"Australians have been urged to boycott McDonald's fries in support of home grown products in a campaign the federal Labor Party has labelled irresponsible."

I couldnt care less bout the state of governin in Australia...but when a particular soft spot of mine is
under threat
from some profit-minded head honcho...it ticks me off...

Damnit i'll eat imported potatoes if i want to...im fuckin payin money for it...and potatoes are potatoes...dont matter if they're from Angola or Australia...they taste no fuckin different to me...
Sunday, August 21
Summer Movie Explosion!
Currently one of Hollywood's hottest property and my current 'it' girl of the moment...Rachel McAdams is the lead in a new thriller flick
Red Eye
...we all know what to expect as the movie's under the helm of shock/horror-master Wes Craven...the chick is hot...trailer looks hot...oh let the rash of summer movies wash over me!
adrock2xander's Top 10 Most Desirable Women 2005 - Part 2


adrock2xander is 6 months 22 days without a cigarette.
Profitting BIG TIME through eBay: 132 days left.

So what's wrong with Mischa Barton? The number of cat-calls ive received from angry readers who reckon Mischa's too ordinary to be considered 'desirable' just smacks of downright unappreciation for someone who's so unbelievably beautiful most people would shave their heads bald just to spend some quality time with her and look at me im just talkin so much without any use of punctuation...

I guess i cant satisfy everyone...i mean...no one's as perfect as i am yeah?

2) Kristin Kreuk
Famous for: The former face of dermatologist giant Neutrogena...Kristin gives all men a reason to watch an otherwise staid and borin Smallville...she practically carries the TV series all on her own...i mean seriously...who cares bout Superman's troubled youth...Spiderman > Superman anyday...


Face: 9.0
Kristin has an amazing face...imho she looks better without makeup...her half-Dutch and half-Chinese heritage makes for some impossibly beautiful looks...to use a white man's term - 'exotic'...i cant really understand why white men like callin women with Asian features 'exotic'...but that's another story...Kristin's dark hair and baby-doll features are so friendly girl-next-door that takin her home to ya parents would be an understatement...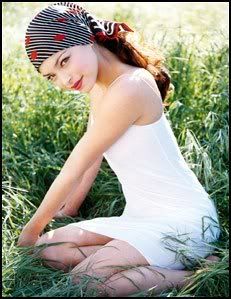 Body: 9.0
A walkin advertisement and embodiment for female beauty and sexuality...Kristin has a fair and creamy complexion that hugs a tight, petite body...she'll have men feedin of her hand even if she put on weight and got fat...she's that beautiful...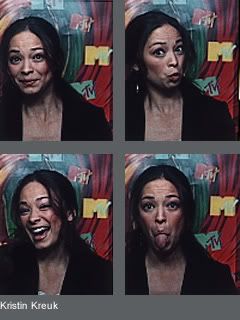 Fame: 7.5
Life has been good to Kristin...she's snoggin Superman...she's got a clean face...she's totally hot...she's got men worshippin everythin she does...and she's only 23...i wonde what the Magic 8-Ball has in stall for Kristin this year...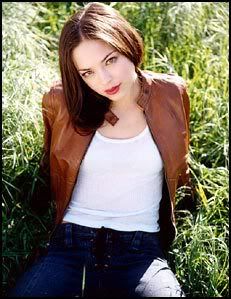 Talent: 8.0
Youthful exuberance and beauty does come in good packages...has anyone seen Kristin all sexed up in Smallville's Season 1 episode Nicodemus? She proved that she could carry the sex-kitten 'come hither' look...or how bout Hallmark Channel's rendition of Snow White? Kristin gave the princess a 'human-ness' about her...she wont get serious roles coz she looks too damn pretty...but who's complainin?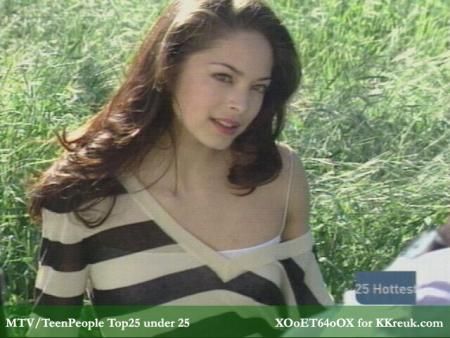 Overall: 8.5
Kristin's a wonderful girl...all the money and glitz and fame hasnt changed her life...i dont think i can count...on more than 1 hand...more than 3 insidious gossips bout her...she's intensely private bout her life...and i cant for the life of me see why change is needed...she has everythin goin for her and...if the papparrazzi has only 1 grouch...it's the complete lack of scandal that most actresses are associated with...keep it up Kristin...

P.S: I think i may be pretty biased...coz Kristin's half-Chinese...but who cares?!
Friday, August 19
Joe and the Beautiful Picture
adrock2xander is 6 months 20 days without a cigarette.
Profitting BIG TIME through eBay: 134 days left.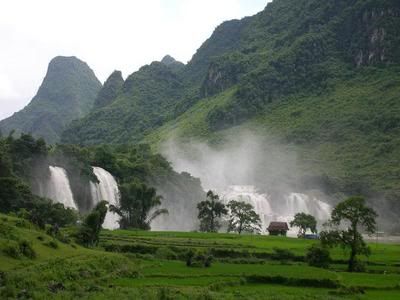 Funny how people from the country crack me up...you cant understand them most coz the accent's different from the city folks...you cant talk much to them coz all they do is fuck cows and sheeps...but you definitely can milk a good joke out of them...
My best mate Joe has just paid bail to release his brother who was caught takin beautiful pictures while holidayin in Vietnam...so i managed to convince him to start a blog...


Check him out
...he's got a refreshin way with humor and words...
Wednesday, August 17
The Pervasiveness of Romance of the Three Kingdoms
adrock2xander is 6 months 18 days without a cigarette.
Profitting BIG TIME through eBay: 136 days left.
Ive been a huge fan of the part historical and part fictional works of Romance of the Three Kingdoms (RoTK) for about 14 years...durin this time ive amassed several volumes of the graphic novel...completed readin the unabridged version of RoTK...and was also an avid follower of the
Chinese-based production
of the same title...anyone who knows his salt would know that the Lord of The Rings trilogy's gigantic CGI-inspired set is a complete joke as compared to RoTK's incredible ensemble of thousands of live actors and amazing attention to detail...

In addition...i discovered at the age of 13...the pure joy of playin what was one of PC gaming's best strategy games ever...the
RoTK series
by Koei...i'd started out with RoTK II...and not knowin the crazy addiction the strategy games was...pursued each and every single new title that came out of the PC and in the last 5 years...my PlayStation...the game is currently at RoTK X...

Before i knew it...i was hooked...people may wonder what's all the fuss about...but each instalment was always better than the previous...with additional officers movesets...city orders and war commands...i'd spent so many months playin all 9 series it's not even funny...



The image taken off the tremendous TV epic...from left: Sun Quan, Zhuge Liang, Cao Cao, Liu Bei, Guan Yu and Zhang Fei.
RoTK is not only about the struggle and conflicts among the warlord...it is about loyalty...betrayal...courage...lust...determination...responsibilities...repayin the kindness of others and trust among people...

The TV series not only managed to portray those facets...but also brought out a feelin of many years gone by...it reminded me of all the times i'd woken up in the middle of the night without my Mom's knowin...and sneaked into the study room just for a couple of hours of RoTK action...to watch the actors bring out the characters that have fascinated me for so many years was simply an unsurpassed feeling...some of the key moments in the series left me in tears (Zhuge Liang's passing)...complete estacy (Zhou Yu's brilliance, only to be outdone by Zhuge Liang)...anger (Guan Yu's beheadin)...or just sheer brilliance in casting (Cao Cao, Guan Yu, Zhuge Liang, Zhou Yu, Lu Bu and Liu Bei comes to mind)...

Imagine to my surprise 4 years ago when i found the PlayStation 2 platform had a game that allowed you to control a RoTK general in first-person view while hackin and slashin ya way through to victory...yeah one can imagine the hours i sat infront of the PlayStation 2 enthralled...i never really bothered to buy a PlayStation 2 though...as 2002-2004 was spent killin teams from all over the world as i climbed the ladders of
Warcraft 3
... yes im a nerd...

The
Dynasty Warriors series
...also by Koei has...for the last few months or so...been my bread-and-butter since ive gotten the PlayStation 2 here in Melbourne...ive essentially caught up on 4 years of Dynasty Warriors games in this short space of time...and am currently on Dynasty Warriors 5 (DW5)...which is also Koei's latest incarnation...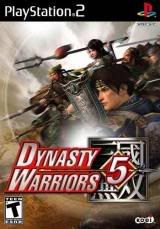 Much of my anxiety and sleepness nights is caused by the game's ability to generate replayability...my quest to fully max out a general's stats has found me wantin in certain areas eg. sleep...

A lot has been said on how many writers...scholars and gamers prefer writing/playin the Kingdom of Shu as compared to the Kingdom of Wei or the Kingdom of Wu in both RoTK and DW series...there're many arguments to this...all of which i cant refute...as there is no right or wrong...i could write a thesis on this...though...one might notice...it's the army and generals of Shu on the cover of the DW5 game...

Kingdom of Shu
Shu has always appealed to many people due to ruler Liu Bei's virtue and kind-heartedness...his oath to become sworn brothers with Guan Yu and Zhang Fei at the Peach Blossom Garden is also hugely popular...much of RoTK, DW and the TV series is devoted to the brother's continuous struggle to restore the Han dynasty...

Shu also possesses...amongst its ranks...some of history's most popular generals...the loyal Guan Yu...the brave Zhao Yun and the omniscient Zhuge Liang...in DW many of Shu's generals are above average in strength...most preferrin spears...halberds and long range weapons...which suits many fans nicely as that's what DW is all about...clearin masses of enemies with a long weapon...

Kingdom of Wei
Many popular novels and readings have cited their distaste for Wei...many dislikin ruler Cao Cao's evil schemes and treacherous invasions...yet...many fail to see Cao Cao was always a man of obvious talent and was clearly too good to be a subordinate...he was also a fair man and rewarded loyalty and skill...

Wei was always gona be hated by purists as the kingdom had the largest territory and army...and most if not all of their generals in DW are uniquely different...with claws, swords and clubs offerin a fascinatin different approach to combat...

Kingdom of Wu
Wu was never given enough attention imho...i think the Sun family's a victim of bad luck...both Sun Jian and his eldest son Sun Ce were immensely charismatic leaders...but strangely enough...Wu werent going anywhere...their sudden and early demise and second eldest son Sun Quan's ascension to ruler actually hastened their rise to power...

If the world was perfect Wu would have eventually conquered and won the 3-way battle...it had the best defence amongst the 3 kingdoms in the Yangtze river and some of the most talented officers and scholars...had Zhuge Liang not lived...Zhou Yu would have masterminded a crushin defeat on Wei long before Lu Xun came about to save the crumblin Wu... in DW the generals play to the kingdom's strength...that is strong defence and a fast moveset...they are...unfortunately...not very powerful strength-wise...

All this talk on RoTK is makin me hungry...hungry for some DW action...yeah that's what im gona do...
Before i end this post i hope readers who've made it this far and have never given classic Chinese literature and history a chance to seriously consider this great epic...if i didnt think a comparison to LoTR was worth the effort...i wouldnt even have published this post...
I do hope to discuss and swap some great RoTK stories with ya...
Tuesday, August 16
Absent Until Fit Again
adrock2xander is 6 months 17 days without a cigarette.
Profitting BIG TIME through eBay: 137 days left.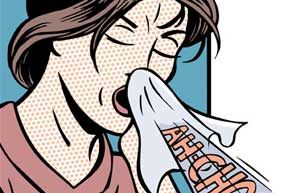 Excuse us Melburnians for not turnin up this week for appointments...as we're too busy keepin warm and poppin pills in bed...

The
influenza season
is makin its annual pilgrimage to Melbourne...and students in RMIT arent spared the deadly disease...
Like the deadly plague that wiped out half of Europe in the 1300s...fit and healthy Aussies have been reduced to sniffin and feverish fits...if a body count was taken...it'd put the Jewish Holocaust to shame...

Ive been spendin the last 45 hours in bed...sniffin and shiverin...coughin and sweatin...now imagine that with 2 whole days in uni...wow...i must have taken the elixir of superstrength...as how i survived Monday and Tuesday...i really dont know...

Lectures and tutorials have suffered a downturn in attendances...many have mysteriously disappeared from the face of RMIT...and a friendly check on them results in a morose "Hey im fuckin sick help me sign the attendance thanks mate."

Right...

Strangely enough...much to the despair of my sick liver...i had a beer yesterday evenin...this after much persuasion from the Aussie mates...gosh what would they do without a beer...a fuckin riot will ensue...

I actually felt better after the beer...wadya know...you cant go wrong with a cheap pot of Cats Piss...or at least that's what Bunker Bar calls it...
"Hey the beer tasted like crap and ive got a bad tummy. Please sign my attendance. Ta."
Cheers mate.
Thursday, August 11
Below The Mercury


adrock2xander is 6 months 12 days without a cigarette.
Profitting BIG TIME throught eBay: 142 days left.

Now this is what winter's all about...

Winter 2005 in Melbourne has been a bloody let down so far...with 20 Degrees Celcius afternoons and cool evenings...it has been more like spring instead of winter...but lately our Winter Dance has been answered...and the cold came...and hasnt left since...

It's -1 Degrees Celcius right now...i'd made the mistake of headin to uni in just 3 layers of clothin in the mornin...non of them really favorin heat insulatin...how quickly temperature dips...imagine the shock to my system after steppin out of my first class...it was easily 5 Degrees and all i had was the flimsy tops i had...

When you've spent ya whole life in the tropical climate of Singapore...you kinda look forward to cold...it's a welcome and refreshin change...but when cold starts to hurt your bones...you dont wana be messin around with it...my fingers were so fuckin numb i couldnt even type out the report i had to present by 5pm...a warm cup of coffee did facilitate movement...but what us Melburnians need isnt warm coffee...it's a bloody hot tub of water to dip our hands in...

It was even snowin in the suburbs of Melbourne...the city had a 40% prediction of snow fallin...unfortunately we didnt get a white shower...it'd have been really nice to see snow fallin...

Im 26yo and have never seen snow in my life...kinda pathetic eh...well if i dont see it in Melbourne City itself i'll just have to head out to the mountains or higher elevation to see them...coz that's where all the snow's fallin...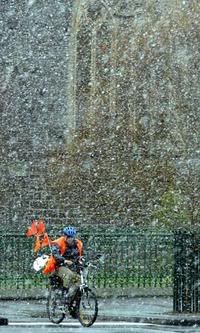 Snow fallin in the Melbourne suburbs
The Age's article on the
predicted snow
really got Melburnians all excited...snow was last sighted in the city 20 years ago...mush or not...it's still fallin pretty white things...and i'll love to watch them fall in my hands...beautiful sight...


So while the entire city embraces the cold...her people huddle at home to keep warm...the heater's turned on at home now...it's a comfortable 24 Degrees Celcius...cant complain there...

A cold winter's night...
Tuesday, August 9
A new Leeds United


adrock2xander has been a fan of British football for 14 years, during which his legendary and unwaverin loyalty to Leeds United Football Club was the stuff of legends with his mates in Singapore. In a region where Scumchester United reigns supreme, he has resisted the red tide of bandwagoners and football non-knowers and had the last laugh when Leeds qualified for the semi-finals of the Champions League in the 2000/20001 season after being branded as 'no-hopers'. He wishes to express utmost support for the club's renewed bid to return to the Premier League and also a big FUCK YOU to those who dont give a rat's ass bout Leeds United. Yeah...that's right...dont look away now...

The months has passed...the season is different...and the team has changed...but Leeds United has progressed...so much so that Soccernet.com deemed a special report was in order...all the hurt and the pain...will it be different this season? I cant wait...English football fans...i tell ya...the action is in Championship League...not in the Premier League...it's a foregone conclusion...coz Chelsea's gona win it again...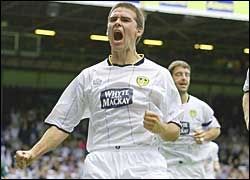 David Healy celebratin after scorin the first of his brace against Millwall in Leeds' openin game at Elland Road. Cmon Whites!

Norman Hubbard's article off Soccernet.com:



The road to redemption?



Norman Hubbard

"It could read 'what a difference a year makes'.

But at Leeds United, what a difference every year makes.

The change, however, is pronounced, even by Leeds' standards. Last year, manager Kevin Blackwell recalls signing three players on £500 a week on the eve of their opening match, against Derby County.

Frazer Richardson's goal gave Leeds a 1-0 win, but it marked the start of another traumatic season at Elland Road. Blackwell gave 28 debuts - to youth players, loan players and players on short-term deals - an average of more than one every other game.

A 14th-place finish was overshadowed by takeover talk, near bankruptcy and, eventually, their knight in a white beard, new owner Ken Bates. Cue more changes, though not to the management of the club. And for his second year at Leeds, Blackwell's squad bears little resemblance to the hastily-assembled mish-mash who started last year.

Of the team who faced Millwall on Sunday, only left-back Dan Harding could be described as inexperienced. Indeed, there were more parallels between Leeds last year and Millwall now, on their third manager in four months and recovering from a summer firesale.

The days of Peter Ridsdale's largesse are long gone but, in Robbie Blake, Leeds possess one of the biggest buys in the Championship this summer.

A hike in season ticket prices may have financed the move - and accounted for a comparatively deserted Elland Road on Sunday - but Leeds have been able to spend again this summer.

Besides Blake, Harding cost £450,000 from Brighton and, following a loan spell, Rob Hulse signed from West Bromwich Albion for an undisclosed fee.

Ian Bennett and Steve Stone are a pair of mature recruits on free transfers.

Eddie Lewis swapped Preston for Leeds while the versatile Angolan defender Rui Marques was a seventh addition.

It gave Blackwell a tougher job selecting the side to face Millwall. There was, he said before the game, 'a fag-paper' between Bennett and Neil Sullivan, who got the nod in goal. He was able to outline the competition for places throughout the team; Richardson or Gary Kelly at right-back, Harding versus Stephen Crainey for the left-back spot, Paul Butler, Sean Gregan, Matthew Kilgallon and Marques in the centre of defence. And so on.

The overall impression was that one of Jose Mourinho's stated aims - two players for every place - has found favour at Bates' new club. In the Championship, where the transfer window comes into effect in three weeks, it is a sound philosophy - if you can afford it.

And it can be necessary. With Hulse and Stone missing the start of the season, Jermaine Wright was pressed into action on the right of a workmanlike midfield where American Lewis provided the attacking outlet on the left. Without Hulse, Leeds have two proven Championship goalscorers in Blake and David Healy, who scored twice in the win against Millwall.

But their preference for playing with a target man ignored the strengths of the smaller Blake and meant they made hard work of beating a depleted Millwall side.

It meant Michael Ricketts was given a chance to resurrect his Leeds career from the bench though, after failing to score a league goal last season, it may take more injuries for him to feature regularly.

He has hardly scored for three seasons but Ricketts is one of nine players in the Leeds squad - with Bennett, Butler, Gregan, Stone, Wright, Lewis, Blake, Hulse and Shaun Derry - who have won promotion to the Premiership. It is often a good indication of a team's prospects in the Championship and bodes well for Leeds, where bonuses are based on a top six finish.

Though he has always denied reports he earned £37,000 a week, Seth Johnson should be less reliant on extra income than most. His release last week leaves Kelly and Eirik Bakke as the only survivors of Leeds' Premiership days, among the senior players, though their wage bill is still inflated by continuing commitments to other clubs for well-paid alumni. Like Johnson, the Norwegian has only had occasional outings in two, injury-hit seasons.

He has been treated very differently, however, with Blackwell enthusing: 'I think Eirik can get even better.'

It was Bakke's quick footwork that won Leeds the penalty for Healy's winner against Millwall. There was enough in his performance to suggest that Bakke, like Leeds, is on the way back.

Which won't meet with universal approval. Leeds' fall from grace - if a team that included Lee Bowyer could ever be called gracious - attracted almost unparalleled levels of schadenfreude.

The affable and ever-quotable Blackwell and his assortment of Championship promotion specialists are yet to reach such levels of unpopularity with opposing fans.

And at least with Simon Jordan aping Peter Kenyon with his one-eyed predictions of success for Crystal Palace, Bates may not be the most disliked chairman in the Championship.

But nothing irritates like success and that could change if Leeds mount a sustained promotion push. And that would be very different from last season."
Port Melbourne
adrock2xander is 6 months 10 days without a cigarette.
Profitting BIG TIME through eBay: 144 days left.
Port Melbourne at sunset.
Sunday, August 7
adrock2xander's Sex Tour of Melbourne/Australia Part 1


adrock2xander is 6 months 8 days without a cigarette.
Profitting BIG TIME through eBay: 146 days left.

One of the benefits that many people in the free First World countries enjoy is a liberal and legal adult industry (eat that Singapore)...Ive decided to use these few years i have here to do some sex-vestigation of my own...

I'd taken my opportunity here in Australia to not just visit the myriad of adult shops, brothels and online datin sites to get a feel of what it's really like to be single, lonely and fuckin horny...

One of the best sex-capades for bi-curious and bi-sexual women is a
3D2N sex-fest
provided by the good people of
Sensual.com.au
...i'd signed up with the site just to have a peek at what's goin on with the friendly gay community...i gota say my experience with the women has been nothin but awesome...there're quite a few lesbians in uni...and i tell ya nothin beats listenin to a few dykes swoppin female bondage stories over a mocha...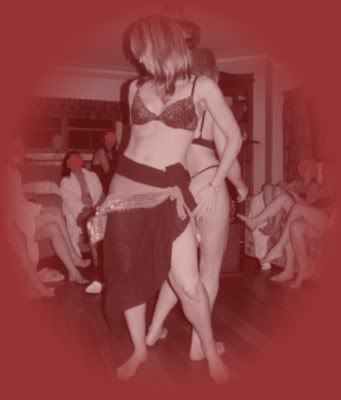 Imagine to my surprise when one of my lesbian friends handed me a flyer for the sex-fest...turns out she's goin for it...it's one thing to be cheeky with a converted heterosexual man (i'll get to my experimental phase in another story)...but to be given a flyer to a lesbian-fest is like gettin a shovel when all you need is a spoon...

This is the itinerary for the sex-fest...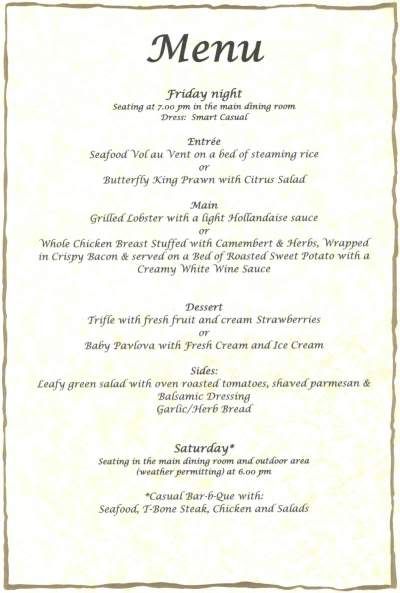 Firstly...erotic massage? *coyly* Cmoonnnnnnn...why the discrete? The company is better off with some fine prints that leaves nothin left to the imagination...

Secondly...look at the menu. Seriously...is anyone signin up for the food? Fuck me...if im gay and there're 39 other horny gays in a room...i'll be smotherin food on them and lickin it off them...which leads to *voice fades*

Lastly...check out the ammenities! What wonderful views of the Blue Mountain! Freakin 5 acres of lesbian orgies! Crikeys! I'm creamin in my pants just thinkin of it...
Friday, August 5
A Pictorial


adrock2xander is 6 months 6 days without a cigarette.
Profitting BIG TIME through eBay: 148 days left.

I had time today to browse through some forums...some of the best: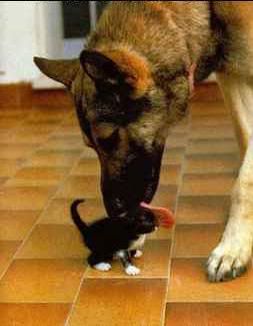 Awwwwww...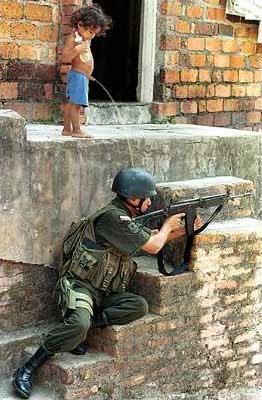 ROFL...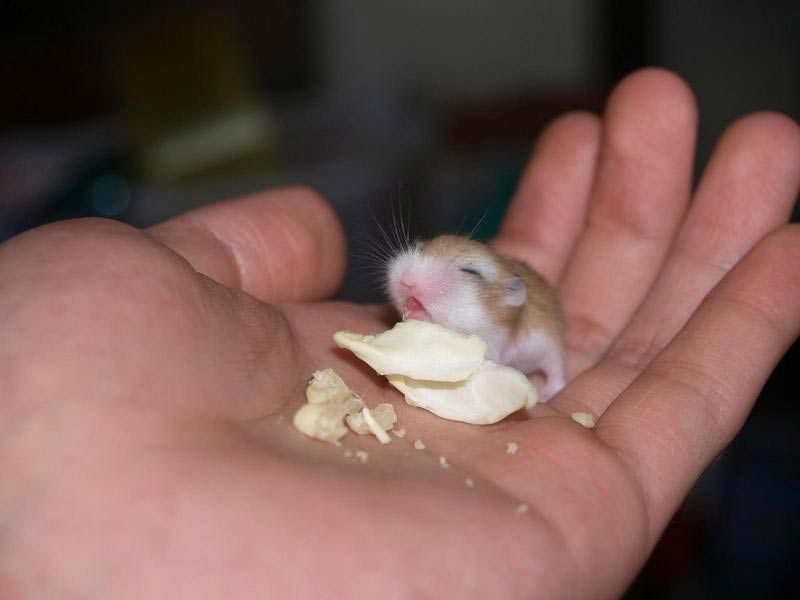 I dont know which is cuter...the fact that the mouse/hamster/animal is so small...or that its eyes are closed...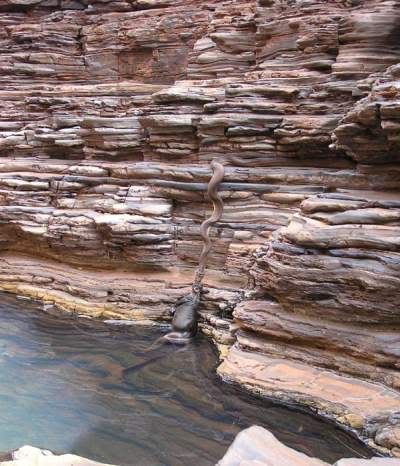 Look real close...the snake is huge...that's a kangaroo btw...
Thursday, August 4
Expensive Extras
Sales of Sex and the City's DVD collection just never seems to let up...what with them comin in different packagin from the DVD regional play...the producers of the hit series have now come up with a
massive 20-disc
collection of the entire 7 seasons on DVD...


The catch: it costs US$300...

Holy crap...

On top of the usual hooplapalooza of episodes and extra that came together with the original DVDs...the box set also comes with 3 alternate endings to the final episode and an entire disc containin bonus features such as guides to fashion...New York restaurants...datin advice...a quote trivia game and highlights of high-profile guest appearances...

Wowzers...

It's over the top if you ask me...many SATC fans would already own previous seasons of the series...and to fork out that sum of money just for those extras just isnt worth the money...
There are other options though...Australia has a different box set that comes in a cute cosmetic case...at A$200...it's almost 50% cheaper than the US version...then again the verdict's out there for rabid fans...it's all a matter of choice...
I can understand the producer's desire to rake in profits...but dont they realise they're screwin us fans royally over and over? As it is Buffy fans are being flayed and left out to dry with the crazy amount of money being traded over eBay for the limited edition Region 4 cardboard box sets...i cant justify the amount of money being paid for several pieces of plastic and cardboard just becoz the producers decide to put a stop to production at their whim and fancy...
Im uncertain bout other TV series...but im sure there're similar cases...genre television i.e Buffy, Babylon 5 and Star Trek will never be as big as the 'commercialised fast food' Sex and the City...so why are us fans marginalised? Why are we shellin obscene amounts of money? Is riddin the world of evil and vampires/inter-stellar war/explorin the galaxy more expensive than 4 stereotypical women who prance around in Manolo Blahniks and bitch bout sex and love?
Cmon...priorities...get with the program Hollywood...
Just Another Day in Melbourne


adrock2xander is 6 months 5 days without a cigarette.
Profitting BIG TIME through eBay: 149 days left.

Parked just across RMIT along La Trobe Street was a mini-van with the words DayTripper emblazoned across it...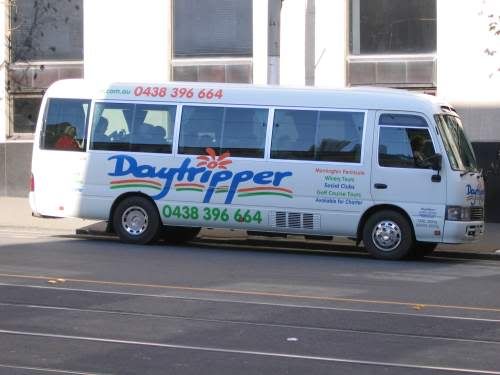 Maybe im just really naughty...but i swear on my dead grandparents' graves that on first glance it read DayStripper...

Yeah...now that would really make anyone's day wouldnt it...a mobile strippin joint...

As part of the summer 2005 collection...street-cred fashion label
Mossimo
has launched a new range of clothes and lingerie usin tintillatin advertisin...live models paradin behind glass enclosures...it's really nothin new...but hey it is still quite a sight to watch a 'mannequin' strut...move and wave...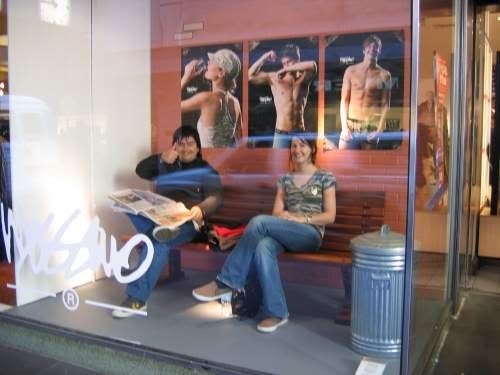 What really caught on and got everyone's attention was a very attractive brunette clad in almost nothin...hangin out her 'linen' and wavin to the crowd...wow...you should have seen the huge crowd of mostly-male millin in the area...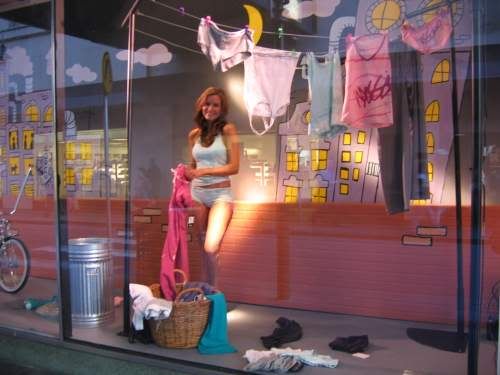 Im gona be real cheeky and gush..."She waved at me! OMG!" Must be my lucky day...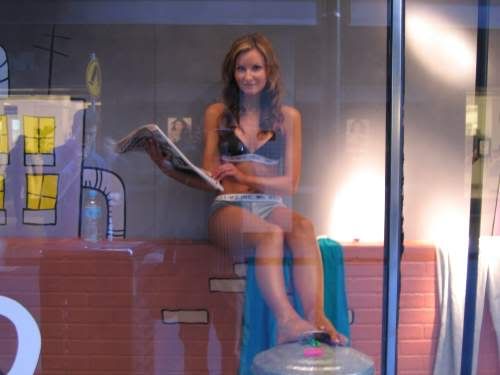 School kids screamed...mothers smiled...fathers gawked and wiped their drool...tourists snapped...everyone's happy...


Who wouldnt be? Free live peep show!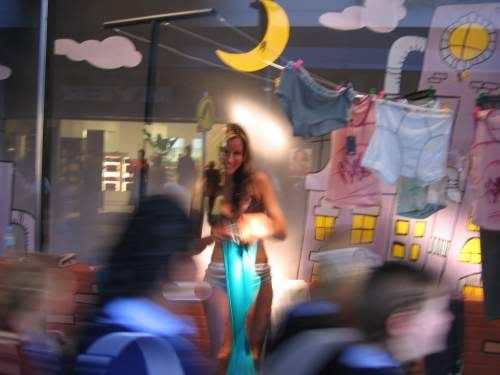 Strangely lackin though...was a hot male with a bod to match...perhaps he'll appear tomorrow...i just might swing by...
Subscribe to Posts [Atom]