Friday, August 26
Once Upon A Time in Australia...


adrock2xander is 6 months 27 days without a cigarette.
Profitting BIG TIME through eBay: 127 days left.

...universities had no unions, clubs or services they could call their own as the selfish Australian government had implemented the
VSU bill
...

So this was how the RMIT gym would look:


And the Student Union Shop: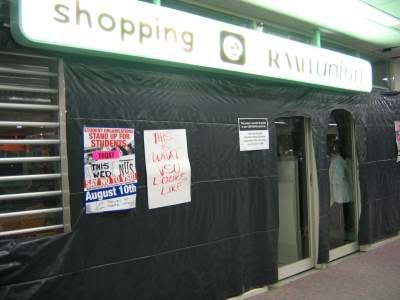 Or the Legal Services: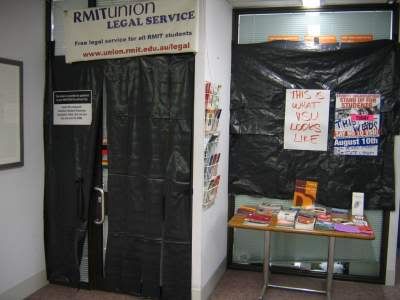 Angered...students all across Australia took to the streets to wage war against the dumbfucks in the Government in what is now the umpteenth protest...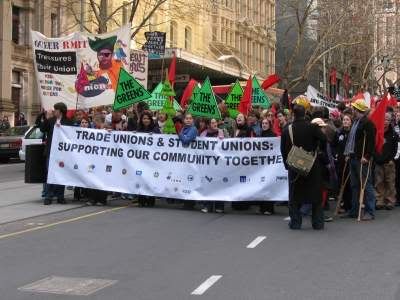 There was a strong Socialist Alternative presence...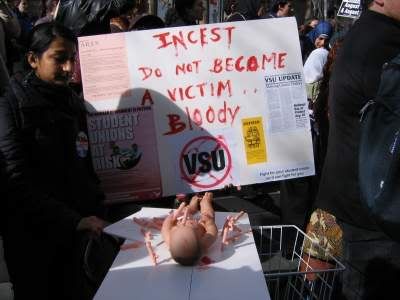 As were over the top metaphors...this time in the shape of a corpse...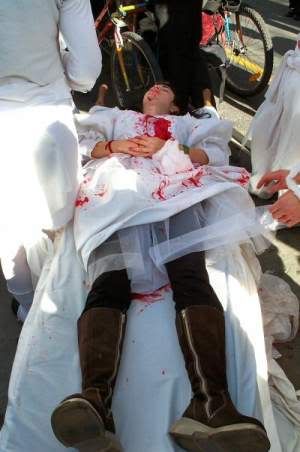 The numbers were strong...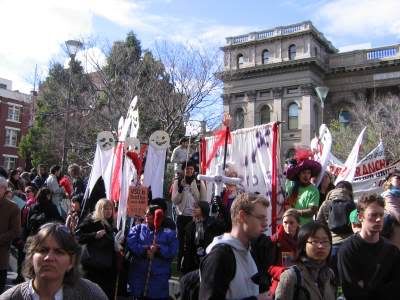 So were attempts at humor...(hello Frazer!)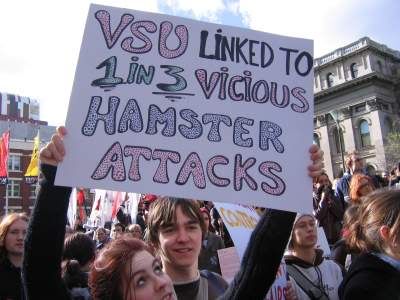 The only cars movin were the mobile loudspeakers...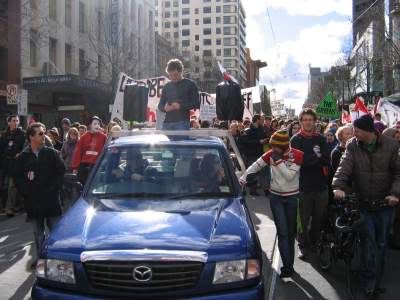 I say that as the entire entourage camped in front of the busy Flinders Street Station...traffic stopped for 2 hours...pity the drivers...


Howard's office was not spared the blushes...as paint bombs and vulgarities were hurled at his building...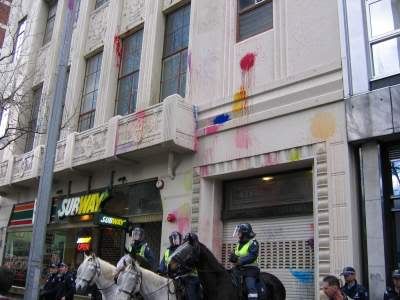 The cops werent spared either...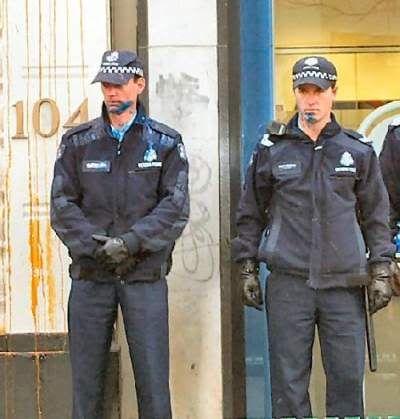 The corpse proceeded to throw up 'blood' throughout the entire journey...wonderful idea there mate!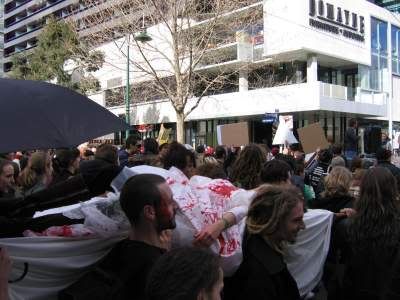 Wonder what Colonel Sanders has to say...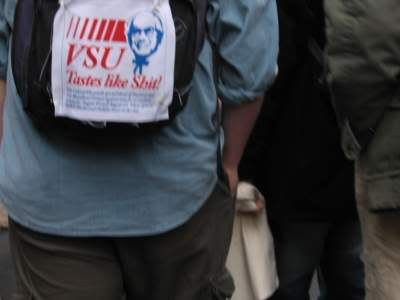 It all makes for a wonderful and cold afternoon doesnt it?
Subscribe to Posts [Atom]