Wednesday, August 17
The Pervasiveness of Romance of the Three Kingdoms
adrock2xander is 6 months 18 days without a cigarette.
Profitting BIG TIME through eBay: 136 days left.
Ive been a huge fan of the part historical and part fictional works of Romance of the Three Kingdoms (RoTK) for about 14 years...durin this time ive amassed several volumes of the graphic novel...completed readin the unabridged version of RoTK...and was also an avid follower of the
Chinese-based production
of the same title...anyone who knows his salt would know that the Lord of The Rings trilogy's gigantic CGI-inspired set is a complete joke as compared to RoTK's incredible ensemble of thousands of live actors and amazing attention to detail...

In addition...i discovered at the age of 13...the pure joy of playin what was one of PC gaming's best strategy games ever...the
RoTK series
by Koei...i'd started out with RoTK II...and not knowin the crazy addiction the strategy games was...pursued each and every single new title that came out of the PC and in the last 5 years...my PlayStation...the game is currently at RoTK X...

Before i knew it...i was hooked...people may wonder what's all the fuss about...but each instalment was always better than the previous...with additional officers movesets...city orders and war commands...i'd spent so many months playin all 9 series it's not even funny...



The image taken off the tremendous TV epic...from left: Sun Quan, Zhuge Liang, Cao Cao, Liu Bei, Guan Yu and Zhang Fei.
RoTK is not only about the struggle and conflicts among the warlord...it is about loyalty...betrayal...courage...lust...determination...responsibilities...repayin the kindness of others and trust among people...

The TV series not only managed to portray those facets...but also brought out a feelin of many years gone by...it reminded me of all the times i'd woken up in the middle of the night without my Mom's knowin...and sneaked into the study room just for a couple of hours of RoTK action...to watch the actors bring out the characters that have fascinated me for so many years was simply an unsurpassed feeling...some of the key moments in the series left me in tears (Zhuge Liang's passing)...complete estacy (Zhou Yu's brilliance, only to be outdone by Zhuge Liang)...anger (Guan Yu's beheadin)...or just sheer brilliance in casting (Cao Cao, Guan Yu, Zhuge Liang, Zhou Yu, Lu Bu and Liu Bei comes to mind)...

Imagine to my surprise 4 years ago when i found the PlayStation 2 platform had a game that allowed you to control a RoTK general in first-person view while hackin and slashin ya way through to victory...yeah one can imagine the hours i sat infront of the PlayStation 2 enthralled...i never really bothered to buy a PlayStation 2 though...as 2002-2004 was spent killin teams from all over the world as i climbed the ladders of
Warcraft 3
... yes im a nerd...

The
Dynasty Warriors series
...also by Koei has...for the last few months or so...been my bread-and-butter since ive gotten the PlayStation 2 here in Melbourne...ive essentially caught up on 4 years of Dynasty Warriors games in this short space of time...and am currently on Dynasty Warriors 5 (DW5)...which is also Koei's latest incarnation...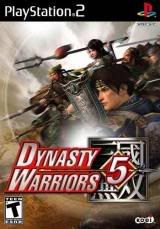 Much of my anxiety and sleepness nights is caused by the game's ability to generate replayability...my quest to fully max out a general's stats has found me wantin in certain areas eg. sleep...

A lot has been said on how many writers...scholars and gamers prefer writing/playin the Kingdom of Shu as compared to the Kingdom of Wei or the Kingdom of Wu in both RoTK and DW series...there're many arguments to this...all of which i cant refute...as there is no right or wrong...i could write a thesis on this...though...one might notice...it's the army and generals of Shu on the cover of the DW5 game...

Kingdom of Shu
Shu has always appealed to many people due to ruler Liu Bei's virtue and kind-heartedness...his oath to become sworn brothers with Guan Yu and Zhang Fei at the Peach Blossom Garden is also hugely popular...much of RoTK, DW and the TV series is devoted to the brother's continuous struggle to restore the Han dynasty...

Shu also possesses...amongst its ranks...some of history's most popular generals...the loyal Guan Yu...the brave Zhao Yun and the omniscient Zhuge Liang...in DW many of Shu's generals are above average in strength...most preferrin spears...halberds and long range weapons...which suits many fans nicely as that's what DW is all about...clearin masses of enemies with a long weapon...

Kingdom of Wei
Many popular novels and readings have cited their distaste for Wei...many dislikin ruler Cao Cao's evil schemes and treacherous invasions...yet...many fail to see Cao Cao was always a man of obvious talent and was clearly too good to be a subordinate...he was also a fair man and rewarded loyalty and skill...

Wei was always gona be hated by purists as the kingdom had the largest territory and army...and most if not all of their generals in DW are uniquely different...with claws, swords and clubs offerin a fascinatin different approach to combat...

Kingdom of Wu
Wu was never given enough attention imho...i think the Sun family's a victim of bad luck...both Sun Jian and his eldest son Sun Ce were immensely charismatic leaders...but strangely enough...Wu werent going anywhere...their sudden and early demise and second eldest son Sun Quan's ascension to ruler actually hastened their rise to power...

If the world was perfect Wu would have eventually conquered and won the 3-way battle...it had the best defence amongst the 3 kingdoms in the Yangtze river and some of the most talented officers and scholars...had Zhuge Liang not lived...Zhou Yu would have masterminded a crushin defeat on Wei long before Lu Xun came about to save the crumblin Wu... in DW the generals play to the kingdom's strength...that is strong defence and a fast moveset...they are...unfortunately...not very powerful strength-wise...

All this talk on RoTK is makin me hungry...hungry for some DW action...yeah that's what im gona do...
Before i end this post i hope readers who've made it this far and have never given classic Chinese literature and history a chance to seriously consider this great epic...if i didnt think a comparison to LoTR was worth the effort...i wouldnt even have published this post...
I do hope to discuss and swap some great RoTK stories with ya...
Subscribe to Posts [Atom]