Saturday, May 14
Plastic Surgery - Why Women/Asian Women Need/Dont Need It
adrock2xander is 3 months 15 days without a cigarette.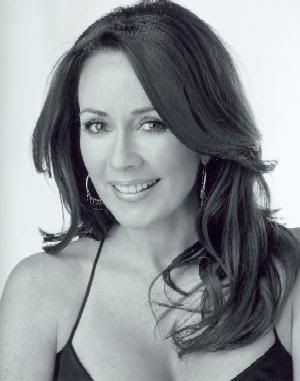 Patricea Heaton is one of those stars that never gets old or ugly...after 10 years of
Everybody Loves Raymond
...i reckon she's gotten not just hotter...but also younger...such a pity the comedy series isnt in syndication anymore...not only was it funny...it made me think twice bout marryin...y'know...parents-in-law...*shudders*

What i love bout her is her guts...she has admitted publicly that she has undergone plastic surgery to cover up the 'after effects' of her 4 Caesarian births...yes she has 4 kids...all 5'2" of her...quite remarkable with her hectic work schedule and filmin...where did she find the time to boink her husband...gettin preggies...juggle other kids...have a social life and watch Oprah? The scriptwriters had to work the script around her bulgin tummy...and copin with all the sickness associated with preggies...but oh well i suppose if ya earnin like US$10,000 for an episode you can afford just bout anythin...includin heaps of silicon-beautification and fat-suction...

Come to think bout it...why wouldnt women these days just head for plastic surgery? Almost all women are incredibly quick to pass judgement at the glossy pages of beautiful women in magazines...quicker to throw a scornful look at a woman who admits to plastic surgery...but head home sufferin in silence as their pride just wouldnt allow them to make a quick phone call to the nearest 'body doctor'...

How many of you men have had ya girlfriends turnin off/dimmin the lights when they're ridin your stick? It's more romantic? Fuckin bollocks! They're just too insecure with their bodies...but newflash ladies...we men dont care! We just wana fuck the brains out of ya! Solution to sex in a well-lit room? Call the 'body doctor'!

Spendin lots of time in front of the mirror...pullin a long face when the cellulite shows? Suckin in ya tummy? Worry no more! Call the 'body doctor'!

I once had the displeasure of seein the tummy of a woman who had 3 kids...i tell ya...you know how Cindy Crawford looks? Her tummy looks nothin like her...it was awful...folds and folds of skin...like a lasagna...how her husband could bring himself to make love to a Shar-Pei dog is beyond me...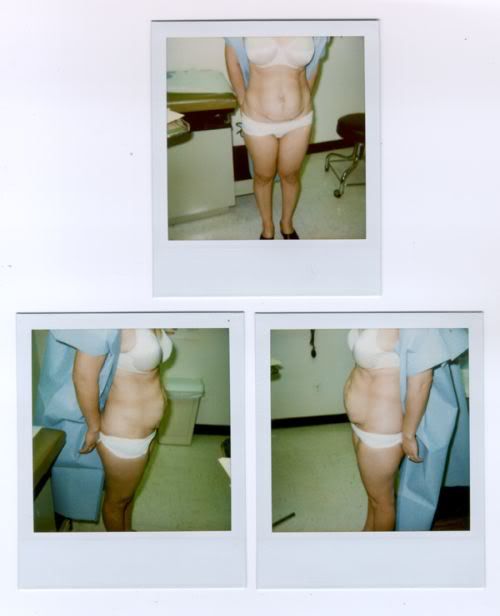 Sure it costs a lot of money...but isnt the money well spent at the end of the day? You blow 2 months' salary on a basic tummy tuck and cellulite removal...and you get months and months of mind-alterin sex and endless number of wolf-whistles from men...now tell me...if that's not a good investment i dont know what is...

With the world spellin doom and gloom with cigarettes...why not spend some of the money saved into plastic surgery? Now you no longer need cigarettes to help you look cool...you are cool...you can have the breastiest breasts and the hottest body this side of town...rhinoplasty? No worries mate...get that flat bridge of yers straightened...and you now have the prettiest nose...

I highly recommend Asian women goin for some physical doctorin...what with their slit-eyes and all...some serious tinkerin is necassary...after all with all the Westernisation and Americanisation...every Asian wana be a Caucasian...sooner or later double eyelids is gona be so common...defined cheekbones are gona be so uncool...thin lips are gona be so out of fashion...and a sharp nose is so yesterday...

Yeah...like that would happen...

With Asian women goin under the knives...there's gona be a drop in the number of white men goin out with Asian women...i mean...have you see most of the Caucasian men with a trophy Asian woman in their arms? Almost all the women are fugly...these Caucasians just have an Asian fetish goin on...though how that happened i can never really understand...those women they date are shite-lookin to begin with...

I suppose lookin fugly does have its upsides...them women are probably champions at givin blowjobs and ridin their partners...after all you must have somethin redeemin bout yaself if any self-respectin man would wana be caught dead holdin ya hand in public...think Paris Hilton with looks...and ya gettin there...

And...with Caucasians findin physically-enhanced Asian women dawg ugly...they leave their adopted countries and fat paychecks...back to their native land...where they touch themselves to sleep every night...unable to score a fuckin date as they're no longer desirable...after all...these white men needed Asian women to boost their self-esteem...no mean feat considerin they're 350 pounds...bald and chain smokes...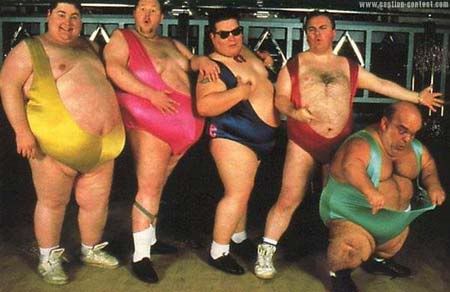 Asian women would rather date fat, baldin and ugly white men than slim and less ugly Asian men...funny isnt it? I fail to comprehend the logic...

White man and a fat pay check? Nope...

Trophy Asian woman in ya arm to make you look good? Nope...

Props to plastic surgery? Definitely...
Comments:
your fucking stupid racist little bitch
i know your going to review this so go ahead dont post it
but we all know your some internet junkie fat ass sitting on your computer and all you can do is talk about how ugly asian woman are?
no not all asian woman go under the knife for plastic surgery
ALL WOMAN DO WHO ARE UNHAPPY WITH THEMSELVES.
ive seen so many beautiful asian woman as well as other races but your just a sick little fuck and i hope you choke while your sucking your own cock
Post a Comment
Subscribe to Post Comments [Atom]
Links to this post:
<< Home
Subscribe to Posts [Atom]