Sunday, May 22
Of Greece, Ukraine and Star Wars
adrock2xander is 3 months 23 days without a cigarette.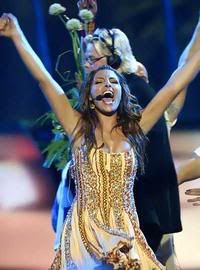 Greek singer Helena Paparizou has won the 50th Eurovision song contest in Ukraine...triumphing over competitors from 23 other countries, with the song My Number One...

Ukraine's President Viktor Yushchenko...who attended the competition with his family...handed Paparizou the Eurovision award...

Now i wonder how the song's gona sound like when it reaches the shores of Australia...

*to the tune of Aqua's Barbie Girl*

"Im a woggy girl...in a woggy world...life as a Greek...is fantastic..."

Yeah...

Speakin of Viktor Yushcenko...for the globally uninformed...Viktor was quite a handsome chap before the ill-fated Ukrainian election late last year...after consumin a drink that was laced with dioxin...he looked kinda hideous...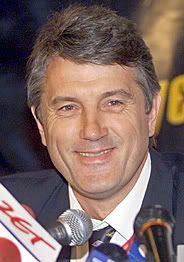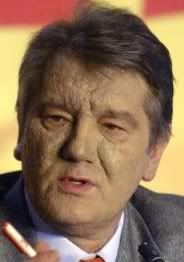 In the spirit of Star Wars...I reckon he looks remarkably similar to Senator Palpatin...doncha think?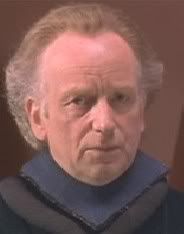 Poor Viktor could consider joinin the Dark Side...he'd look pretty cool as a Sith Lord...
Subscribe to Posts [Atom]