Thursday, May 19
Lucky?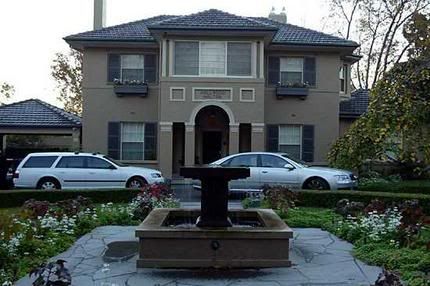 - credit to Angela Wylie for the picture taken yesterday.

This is Kylie's parents' home in Melbourne...

With the media campin outside the home in Canterbury...the networks wait for that elusive shot that would hit the ratings through the roof...God i hate media and their stupid ratings...someone should just shoot
Kerry Packer
and his media moguls...

Cooped in the house now are perhaps herself...her parents...and her French heart-throb of a boyfriend Olivier Martinez...

Geez can someone hear her sing "I Should Be So Lucky" right now?

Yeah...she sure is lucky...what with breast cancer and all...
Subscribe to Posts [Atom]