Saturday, December 24
Sydney sans Violence Part Two

I did the whole nine yards in Sydney...the touristy things and lotsa walkabouts...this being the Christmas period...i'd completely maxed out my credit card and was severely short of funds...if only i had more money...i'd have done more shoppin and perhaps walked the Sydney Harbour Bridge and done the quirky stuffs...

Speakin of the Harbour Bridge...there's a magnificent view of the bridge and the Opera House from Circular Quay station...im not even out of the gantry yet and im already busy takin pictures...how peculiarly touristy...hehe...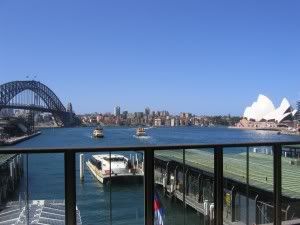 Circular Quay's View
The station's sellin point...2 Sydney icons facin the station...i tried my best to fit both into the shot...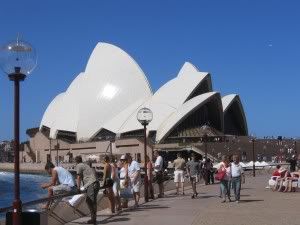 The Obligatory Shot
This may sound terribly cliche...but no trip to Sydney is complete without a trip to the Opera House itself...it hasnt changed one bit since i last saw it...


Bridge vs Hair
This picture is more about my hair than the bridge...i absolutely love my new do...in geek speak...it is t3h c00l...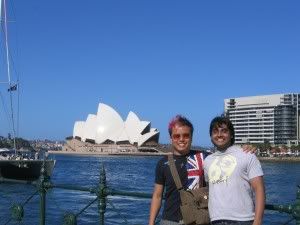 Amardeep
This trip also gave me an opportunity to catch up with an old friend of mine...Amardeep's in Sydney pursuin Medical Science...good to see ya again buddy...dont forget to bring some Krispy Kreme when you visit Melbourne yeah? You're useful like that...hehe...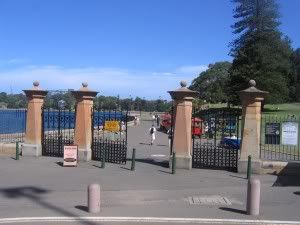 Royal Botanic Garden
The garden sits adjacent to the Opera House...and offers relaxtion and a chance for some peace and quiet...time permittin...i'd love to have taken a hike up the hill and take some paranomic shots of the city...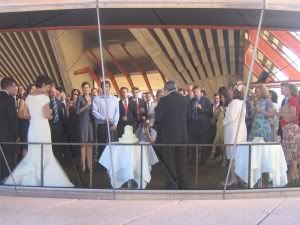 Marry
In full view of gapin tourists and curious locals alike...a couple gets married in one of the function rooms...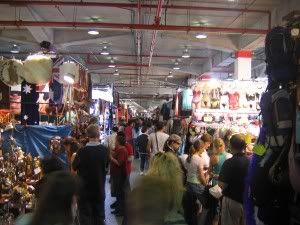 Paddy's Market
Another obligatory touristy thing to do...famous market with its cheap wares...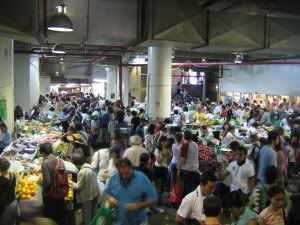 Marketing
70 cents for a kilogram of apples? Yes you can buy all that and more at the fruits section...ive never seen so many people screamin their voices hoarse for fruits and vegetables...i liken it to pimpin them edibles...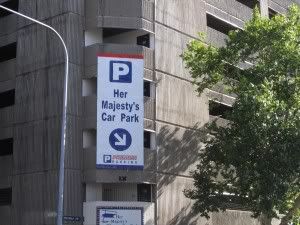 Her Majesty's Parking
Do they have this in Melbourne? Perhaps i failed to notice...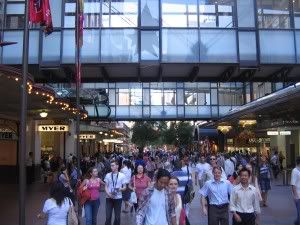 George Street Plaza
Throngs of people at rush hour in the evenin...oblivious...we have one word on our minds: shoppin...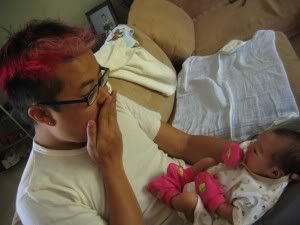 Baby!
Of coz...i like to tell myself im more of a man and not gush over a baby...but she's so cute...that's the reason why im in Sydney in the first place...micheLe's niece...she really is quite an adorable little thing...i like mimickin her little gestures...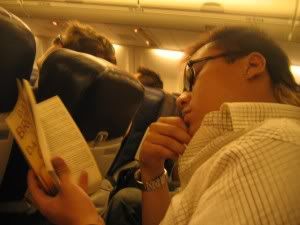 Da Vinci Code
Guess what im readin on the flight home? Yeah yeah...i simply had to find out what all the fuss is about...im a third into the book...absolutely fascinatin read i must say...also...kudos to micheLe for havin the knack of takin pictures of myself when im caught unawares...
Subscribe to Posts [Atom]