Wednesday, March 30
Four-play
Speakin of comics and comic books adaptation...the Fantastic Four movie is due in several months' time...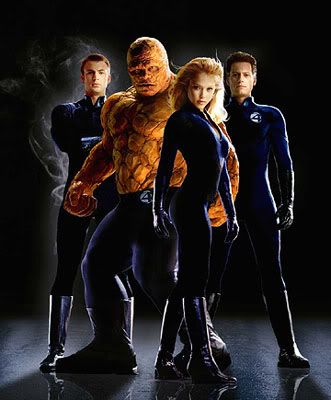 There's been lots of ruckus raised over Jessica Alba's castin as Sue Richards/Invisible Woman..really is
her race, skin and hair color
all that important? So what if she doesnt correctly portray the original Invisible Woman? Do i need to remind you that
her ass
is the finer than a Scotch Whisky Double Malt? My problem isnt with her race...but that a masterpiece like her is invisible HALF THE TIME!

Yuppers...you bet ya last dollar that im gona be gettin them tickets when the movie premiers in Melbourne...

Subscribe to Posts [Atom]