Wednesday, March 1
Let's Talk Tasmania Day 1 and 2 - To The Gorge!



The Misfit

Apologies for my tardiness...

It has taken me 5 days to haul my sorry ass to post pictures of my trip to Tasmania...mates are askin for sordid details of my clandestine visits to the sheep farm (good sheep i must add *winks*)...so i thought i'll give my Playstation 2 a rest for tonight and start bloggin...it has been 10 days since a memorable post was made anyway...in adrock2xander world...10 days is a monstrous length of time to go without serious bloggin...

As friends in university come and go...ive been blessed with a good friend in Samantha...she's built up an unfortunate rapport with me and has unwittingly invited me to her humble abode in Tasmania...her family has been kind enough to accomodate me in their humble abode in a
Hagley
(population <200)...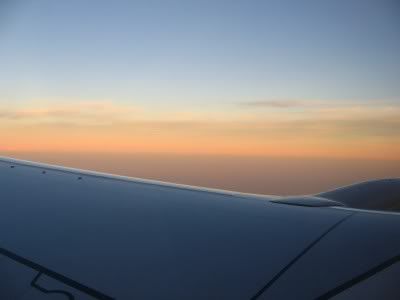 Sunset over the
Bass Strait
Tasmania's terrain is of stark contrast to Melbourne...it's predominantly hilly and rugged...large mountains dot the landscape and form a picturesque view...you can take a scenic picture from almost any point in Tasmania...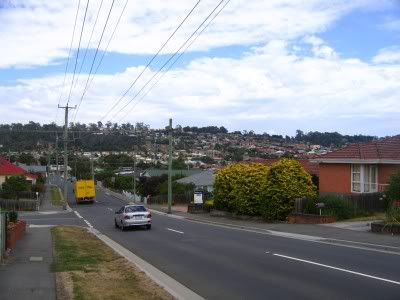 Kings Meadows, Launceston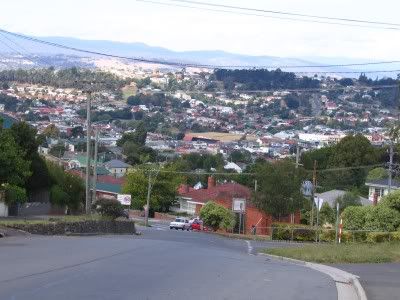 West Launceston
While Samantha went about doing her errands in Kings Meadows...i spent several hours wanderin around the area...being a nosy tourist...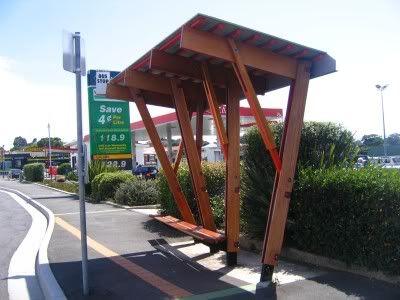 Funky bus stop. Individualistic stops like these are common.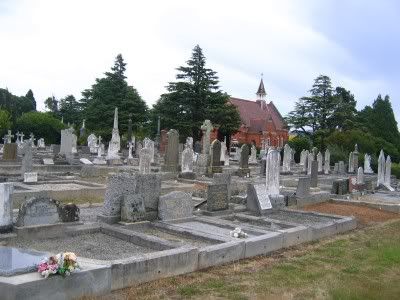 A cemetery. It's huge! This picture doesnt do the size justice.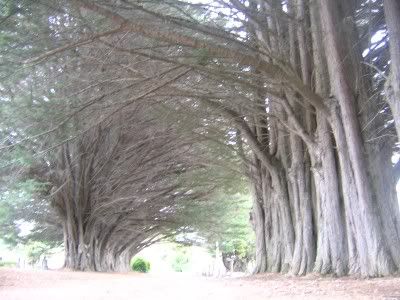 Trees in the cemetery. They fan out and give a gloomy, almost haunted feel. How apt.
3 hours and a new hair do later...Samantha brought me to the
Cataract Gorge
or 'The Gorge' as the locals affectionately call it...it's a favorite playground of all Launcestonites...young and old...and come summer...it's absolutely packed with tourists and locals alike as the Gorge becomes a 'beach'...if only i had more time to walk around...i understand there's a walkin trail and all...heaps of things to do! i can see the appeal...a pool sits next to the natural deep basin and it's surrounded by lush bushland...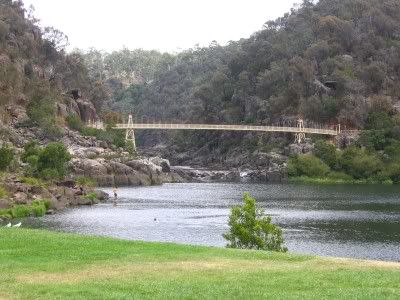 The Alexandra Suspension Bridge was built in the 1890s. That's bloody old!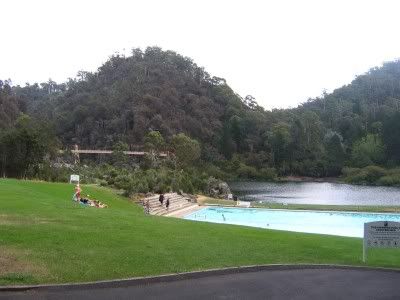 A pool next to the basin. How cool is that!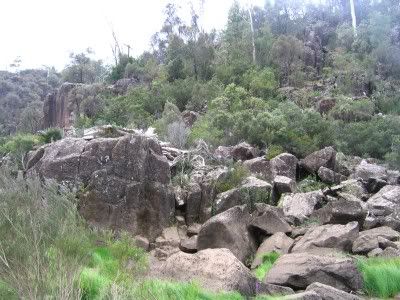 Sticks and stones can break my bones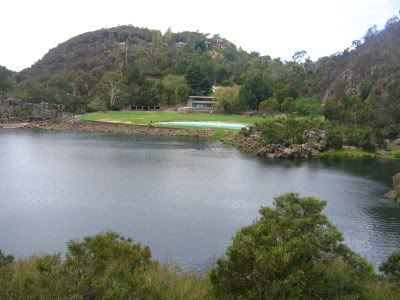 From the path around the basin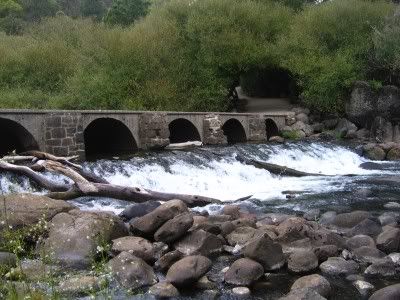 This bridge looks like a dyke to me. Where're the Dutch when you need them?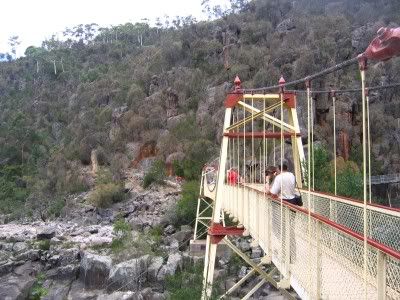 The Alexandra Suspension Bridge's surprisingly secure. Nonetheless, i'll still buy my insurance.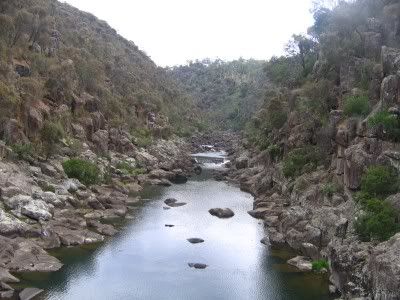 Low tide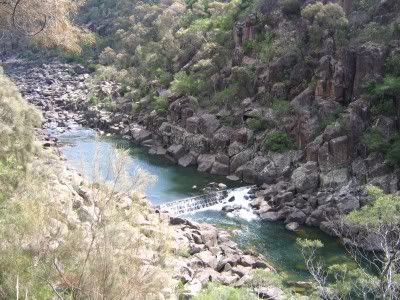 Spankaliciously scenic!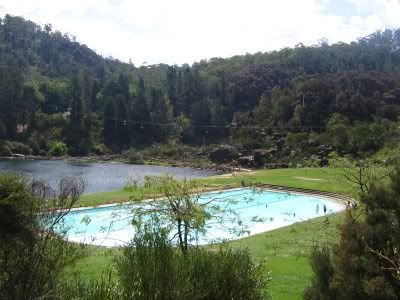 Still cant get over the pool next to the basin bit. Yowzers.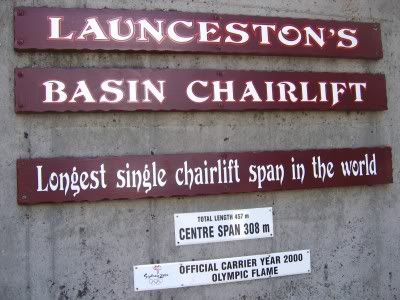 For the adventurous, it spans across the basin and into the hills.
Subscribe to Posts [Atom]