Monday, June 12
Australia's World Cup?
The Beautiful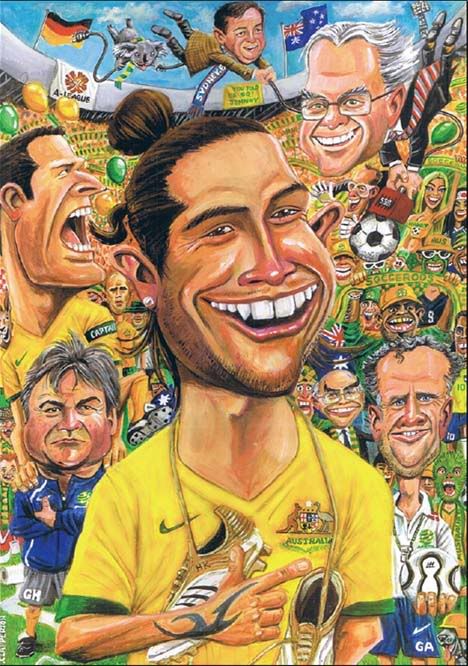 Image taken off
The Green & Gold Army
.


The World Cup started 2 days' ago, but for many Australians, the World Cup truly starts today.

The hype and media frenzy built up over the months leading up to Australia's first game against Japan has reached fever pitch (pardon the pun); to the point where Australians are lapping up every 'word of wisdom' randomly rattle off.

Word has it, among the Australian media that is, that Australia will beat Japan. That Japan, though no pushover, is a team of a handful of stars who'll fold under the the big names of Australian players.

That Japan, who qualified easily in the Asian section, did not play and beat South American powerhouse Uruguay in a two-legged game to gain entry into the World Cup.

That Japan, with the legendary Brazilian Zico as coach, still cannot be counted as anything but cannon fodder as Australia possess in their ranks a world-class coach in Guus Hiddink.

It cannot be further from the truth.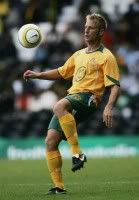 Until i arrived 18 months ago, thanks to my familiarity with European football, i could name only 5-6 Australian players off the top of my head. In fact, perhaps due to my 'Asian-ness' and exposure to Asian football, i had less problems recognising the Japanese.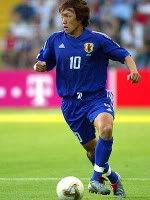 I honestly think the key to this battle lies in midfield. Australian media has waxed lyrical about their first defensive midfield specialist Vince Grella (left). No disrespect to Grella, but what chance does a player have when he's up against the sleek passing unit of attacking midfielders Hidetoshi Nakata and Shunsuke Nakamura (right)?

It'd be most intriguing to see how the Japanese midfielders perform, particularly Nakamura. He has simply been nothing but a revelation since he joined Scottish giants Celtic last summer; some of his deadball deliveries and flair is nothing short of a true genius. Check out some of the godly stuff he's produced in Celtic and Japan colours
here
.


Of course, Australia will always use the 'divine Harry Kewell' argument. As a Leeds United supporter, I'm not about to bash Kewell on his acrimonious departure from my beleagured club. Rather, i'd like to point out exactly how much Kewell's been playing in the Australian team. If he isn't injured, he's injured. Like, he's making a sore groin muscle look like it's in vogue.

I'll leave the soccer analysis to the experts. Living in Australia, you can't help but get sucked into the 'Australianism' and barrack for Australia. I was, shouting and cheering myself hoarse when Australia qualified for the World Cup on a hot evening in Sydney last November.

I hope you Australian readers will to.

adrock2xander is keenly following the adventures of the Green & Gold team, followed closely by the Czech Republic. He won't deny his Asian heritage, and will be following the misdemeanours of the Japanese and Korean team.
Subscribe to Posts [Atom]