Tuesday, December 28
Devastation & Disaster

Life can play the funniest jokes on you sometimes...when the whole world is up at arms and fearful of the next terrorist attack...along comes tsunamis...

Killer tsunami waves that reaches 30 feet high at speeds of 400 kph have completely decimated the outlyin coastal areas of Indonesia...Thailand...Sri Lanka...India and the Maldives...what's especially poignant and sad...is that Sri Lanka and Phuket, Thailand are both tourist destinations ive visited over the last 6 months...in fact...for those of you not in the know...i just returned from Phuket...with a week to spare before the incident...God knows what would have happened if micheLe and i have decided to visit Phuket a week after...

That's micheLe & i just 9 days ago on Patong Beach, Phuket...the waters were a beautiful bluish-green...note the number of yachts and small boats in the distance...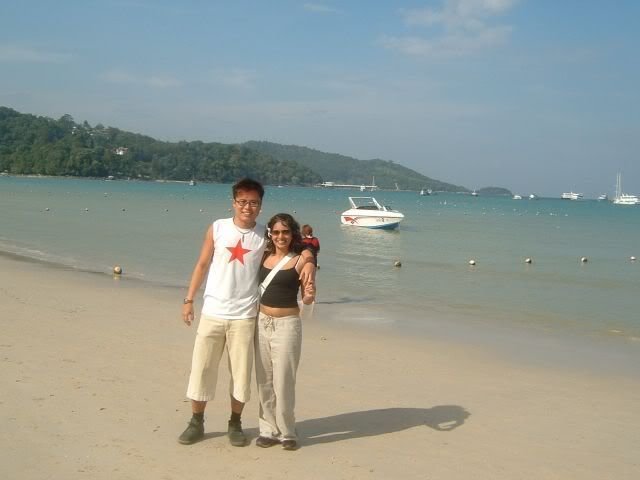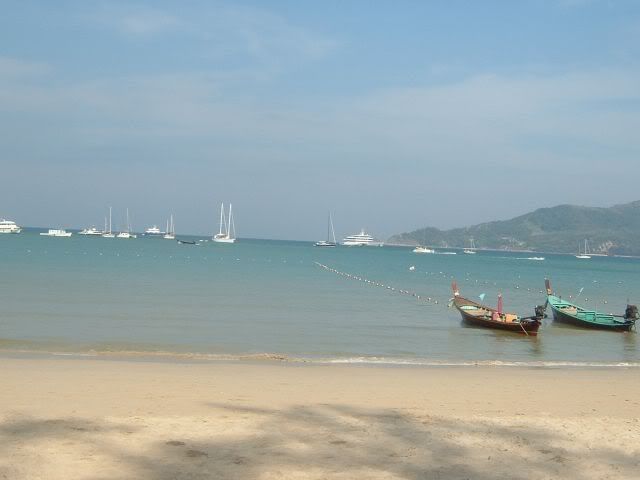 This is what Patong Beach looks like today...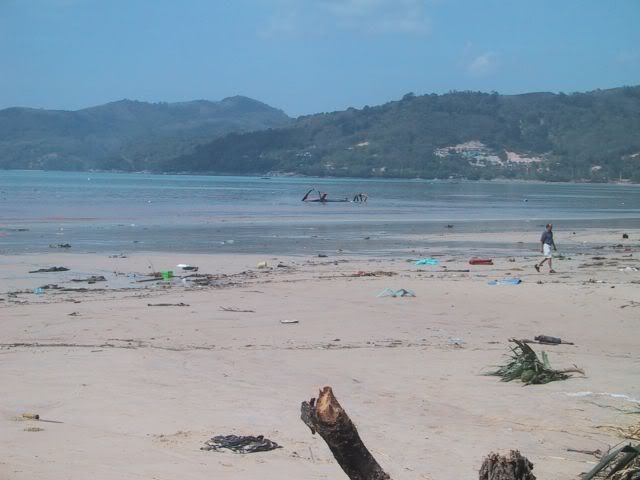 The force of the recedin waters sucked in all the boats and ships...and spat them back out at the beach in and around Phuket...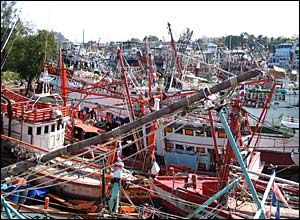 The abomination that started it all...in Sumatra, Indonesia...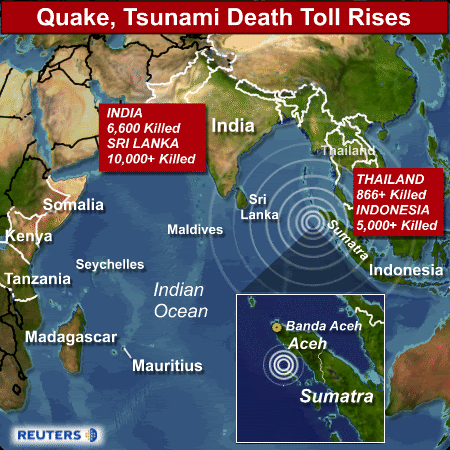 The exact spot where the monster was unleashed...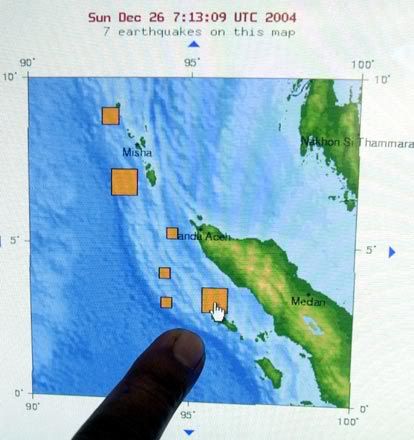 To get a better clarity of how awesome Mother Nature's fury is...imagine lookin at the utter decimation from space...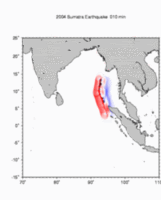 This is Patong Beach, Phuket taken from the room of a 4th floor hotel...just 9 days ago...i was standin right below the 'hotel' sign (bottom left of picture)...not 80 meters away...is our hotel...the entire stretch of Patong is now submerged in water...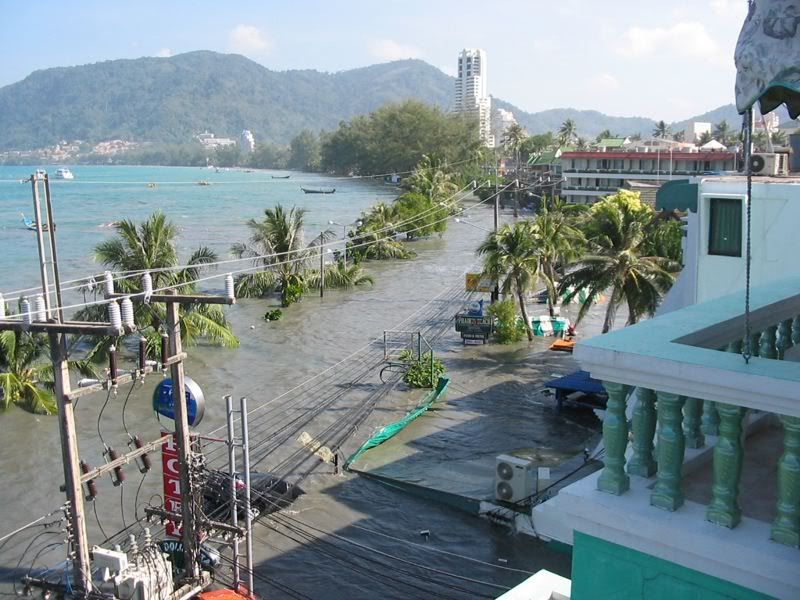 As the water recedes...it leaves behind debris...debris that was once a proud member of a beautiful tourist spot...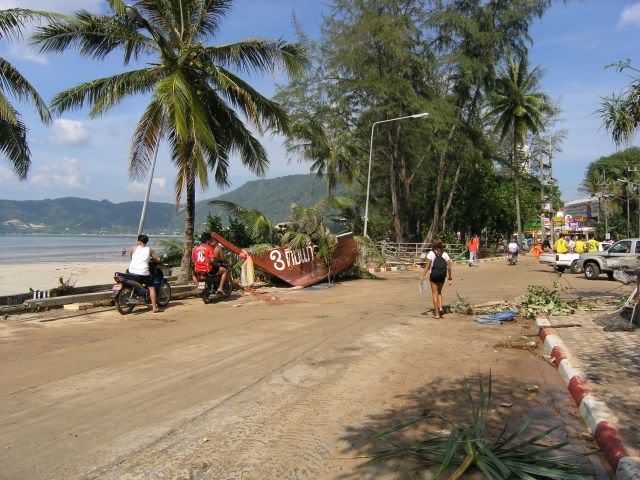 My last evenin in Phuket was spent sittin right next to this Starbucks along Patong Beach...micheLe and i had a ball of a time sippin cocktails...cant imagine the turn of events within such a short period of time...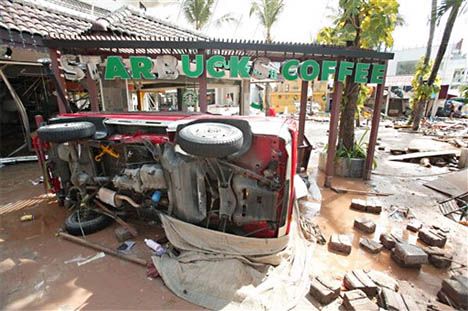 The remains of a small ship lies wasted along Patong Beach as a survivor walks along the beach...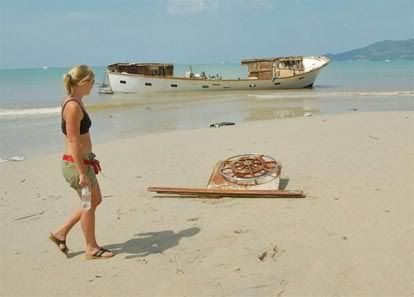 The sun sets...the chair calls out to its master...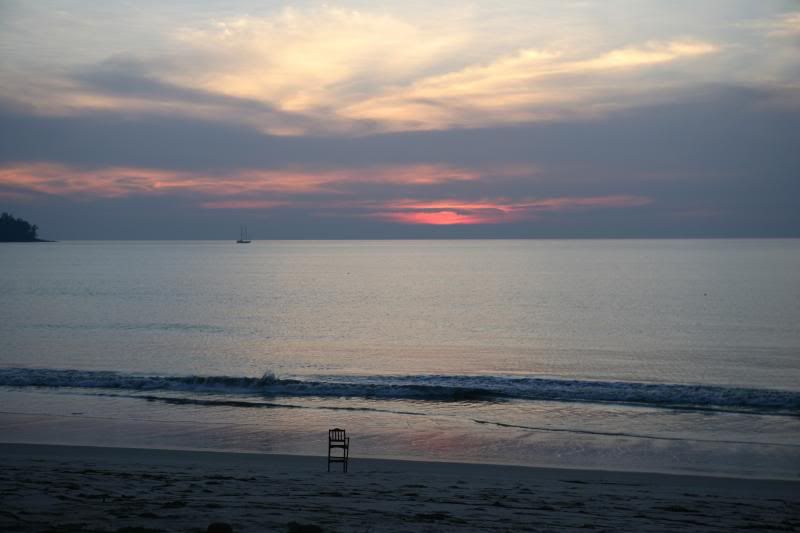 Im so glad to be alive...had things been different...i may not have a chance to blog this post...let's pray for the thousands of victims in the region...
Subscribe to Posts [Atom]