Monday, July 24
Porn Storm

The Beautiful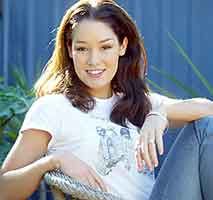 A huge uproar over Miss Universe Australia Erin McNaught's recently published semi-nude to nude photos in the local mag Zoo Weekly is making for tabloid fodder in the Australian media circuit.

adrock2xander has been lapping all of them up.

I'm not denying it. Erin is not beautiful. She's pretty. Royally pretty and a dash of cute. Anyone who looks so pretty in just a casual tee shirt and jeans (left) must be worth some sleepless nights. I know i did (and lots of hand cleaning too).

There's talk in the local circles that Erin doesn't deserve the title and should be stripped of her crown. Afterall nude for a cheap men's magazine is so below the belt. Pfft.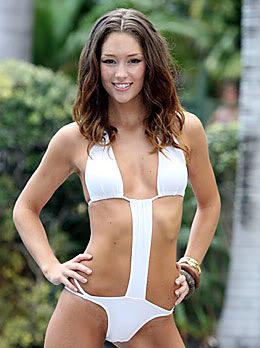 So what exactly should an Australian model be these days? With the much harped-about Australian yokel fighting spirit? I honestly think nude pictures, if tastefully done, are alright. Nipples and bare bottoms are part and parcel of our society. The world is not averse to nude men either. I'd like to know who these naysayers are. One moment they're masturbating to porn flicks. The other they're lambasting Erin for not representing Australia's women in a good way. Hypocrisy has many layers it seems.

Now, i don't suppose a respectable model is supposed to fight for world peace and fight fires no? What's wrong with
nude pictures
? 2004 winner Jennifer Hawkins didn't pose nude, but she was a cheerleader before fame caught up with her. Now why isn't cheerleading frowned upon? The Australian public is so fucking fickle minded.

Isn't cheerleading selling your body too? Does cheerleading not involve scantily clad girls?

It's just another regular gig that the girl enjoys. She probably gets paid for it. Get over it Aussies.

Erin enjoys modelling. She clearly has the looks for it. And she's abusing it to earn some money. She enjoys it. Men enjoy it. So what's the fuss here?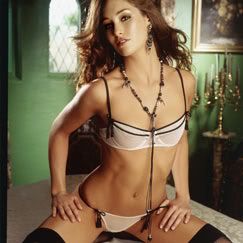 Why should a woman be ashamed of her beautiful body

? A lithe and svelte body is the epitomy of health, sexiness and beauty. Had all women caved in to society's pressures there'll be no women for men and lesbians to ogle at right now.

The only ones who crying foul over exposed nipples and bare bottoms are old, fat and ugly women who're way past their prime, can't remember what an orgasm is and can't get sex even if they offered to pay.

Get over it Aussies. Whether she wins or not, she's flying the Australian flag. We should all be proud of it.
Subscribe to Posts [Atom]