Sunday, July 30
In Metroblogging Melbourne
The Misfit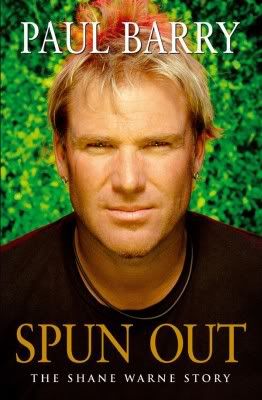 If you're 18 and above, blonde and attractive, chances are you'd have slept with Shane Warne.

Ok that's a sweeping statement.

The statistics are quite mind-boggling. A man, still in his mid-30s, with over 1000 conquests. Rich, famous and a fucking sex machine. Now isn't that the dream of all men out there.

Today, i talk a little about Shane Warne's unauthorised biography, Spun Out by Kerry Packer biographer and award winning journalist Paul Barry.


Shane Warne and the 1001 Dalmations, eh, Women.
Subscribe to Posts [Atom]