Wednesday, May 31
Savers Is Sexy



The Beautiful

One of Melbourne's finest bargain shops, and it took me over a year to patronise it.

I'd swung by the Sydney Road branch of Savers this arvo (that's afternoon for you non-Aussie folks out there) and nearly went potty buying good things that come in low prices.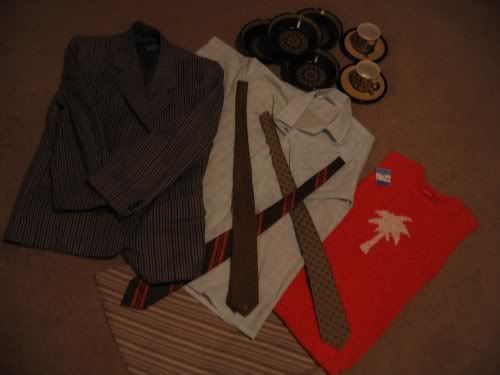 Here's a list of what i bought:

1) 4 funky designed soup bowls - they went at 30 cents each!
2) 2 teacups and saucers
3) 3 beautiful ties
4) a jacket
5) a skirt
6) a sleeveless top
7) a short sleved shirt

And all this for a whopping A$48!

I still can't believe it! I've waited so long to shop at Savers! I must be the most dim-witted man on the planet!
Subscribe to Posts [Atom]