Thursday, May 4
The Bulgarian Son And His Cushions



The Beautiful

Wednesday night was spent over at Adriana's place.

Nothing scandalous here, readers. Don't get too excited. But i know who's thinking otherwise. Stop chuckling Hoevenaars lol.

Adriana's family own New Line Cushions, a young upstart that's rapidly making a name for itself in northerns suburbs of Melbourne, markets and interior design companies. Incredibly, they don't have an online business.

Seems like my reputation as an online 'Been-There-And-Seen-It-all' bloke precedes myself. Being the Luddite she is, Adriana sought my help to help her family start their cushion business online.

I was treated like royalty at the family home. Pizza, ice cream, chocolates, orange juice. Does the Guerguinova family need another son? Please? =)

I'm glad i got to know Adriana's family. They're just about the nicest folks along the border of NSW and Victoria. (They don't actually live that far away, but omg an hour's journey from the city?). They really put themselves out there to ensure i was comfortable while i did up their online store on eBay. Maybe it's the Bulgarian hospitality. Maybe it's not. But i liked it. Thank you.

The family decided to put up 3 listed items to test the waters. If anyone's interested in cushions that are vibrant in designs, with lovely materials imported from Italy and Belgium and are that're painstakingly made by hand, do check out the links.


The Gainsville and Nova Bronze range
The Zimbabwe and Natural Colour range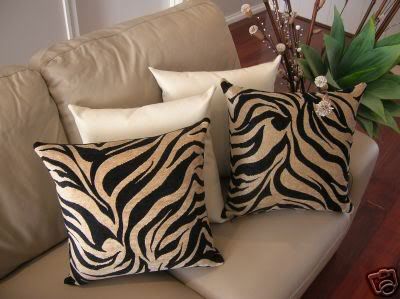 The Blue & Black and Natural Colour range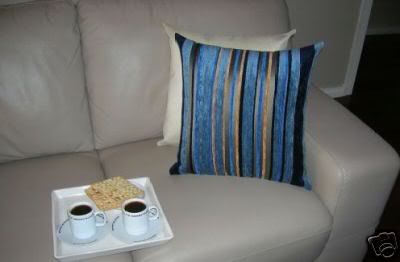 Ahhh...good old-fashioned Bulgarian hospitality and hand-made cushions. If that's not warmth and sincerity to you, i don't know what is.
Subscribe to Posts [Atom]