Sunday, April 2
And So They Say: "Bring On The Cold!"



The Beautiful

Autumn has truly arrived in Melbourne.

5 weeks into the season, and the weather (finally!) starts dipping to the low 10s. An overnight downpour over the weekend had just about everyone snuggled up at home and warming up to the heater. I found myself layering sweaters and blankets over myself after 5 months of walking around the house topless.

On the way to work, I took this shot of La Trobe Street at 9am, 1 April 2006. It's cold, dreary and wet. How exciting! No more hot summer heat! Welcome to Melbourne, Mr Autumn.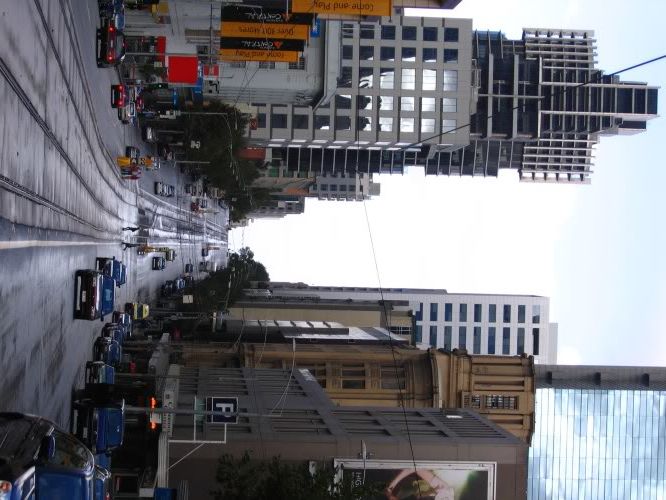 Subscribe to Posts [Atom]