Thursday, March 16
A Leeds United Fan

The Beautiful

You simply do not see any local football (soccer) fans in Melbourne. When Aussies talk about football codes, it's either Australian football or rugby. Pfft. Suck my dingdong weiner.

So imagine my surprise when i walked past a bloke in a Leeds United jersey with the name 'Hulse' emblazoned across the back of the jersey. I shouted out to him and exclaimed, "Hey Rob Hulse!"

Rob Hulse is a striker in the current Leeds United team. Big, tall and strong. The archtypical powerful forward who feeds off the crosses and through passes.

There's something about Leeds United fans around the world that bonds us together. We've seen the heights, and we've experienced the pits. The bloke Sean, and i stood and chatted for a minute or so about Leeds' promotion hopes, players and such.

It's unanimous. We both hate Manchester Scumchester United, and love our football.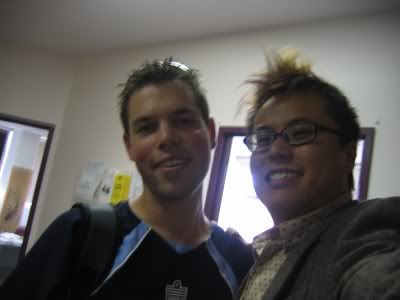 Cheers Sean.

Sean is a First Year student in Social Work.
Subscribe to Posts [Atom]