Sunday, March 26
Greta
The Beautiful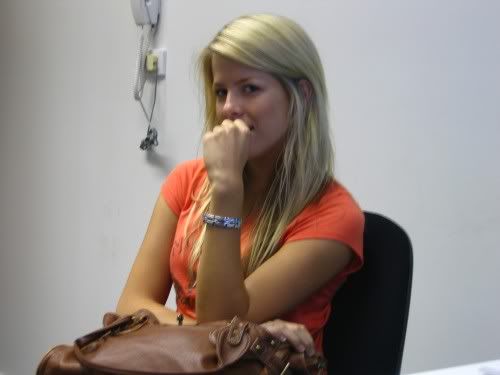 What really goes on in Greta's head? That pretty demeanour and blonde hair 'that goes on forever' must hide a secret or two. adrock2xander tries to decipher.



I got up

this morning with my lover's arms around me. His morning breath had whispered 'Good Morning'. Music to my ears. If only he knew.



I stepped out

of the shower naked, smelling like vanilla. He was still in bed, half-asleep. I open the curtains. The light fell onto his torso. Oh the delight. If only he knew.



I hate

my wardrobe. What to wear? I hate mornings in the university. Everyone's so alert. I just want to laze in bed. With my lover. If only he knew.



If only

he made me breakfast! I'm hungry. Does this orange top go well with my brown bag? Seth's class bores the hell out of me. The class has no direction. He looks so serious. Does he ever laugh? He looks like a psycopathic killer. Maybe he should grow some hair. Bald men scare me. I hate my lover's hairy arms. He should shave. If only he knew.



The walk

to uni. Oh how i love living in college. All the brouhaha and hustle and bustle. I can still sleep in while my friends struggle with 7am wake ups. Waking up to my lover's loving cuddles. If only he knew.
What should i do with the money i made from selling the dress? eBay is awesome. It's a pretty dress. Hard to believe i've outgrown it. Am i fat? Why does my lover still want me then? Well is he lying just to please me? If only he knew.
Subscribe to Posts [Atom]