Friday, January 27
Anglesea In High Definition
The Beautiful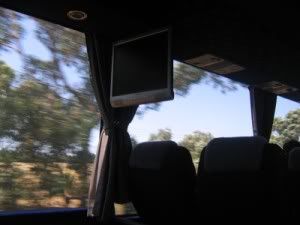 Either the travellin is gettin too dull and the passengers are demandin DVD footages of Brokeback Mountain...or
Metlink's
earnin heaps of money from its overpriced coach services...i mean...wow...a LCD screen in the coach! What's next? Pay-per-view?

Where're we goin you ask? Samantha and i were invited to Alana's summer home in Anglesea...so it's a bloody 2 hour commute while we wonder if drivin would have been a better idea...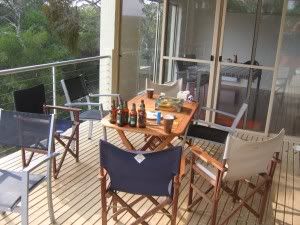 So it was beers, a barby, loungin, cigars, cigarettes, fizzy drinks, bitchin, swattin flies, laughin, gossipin, meltin in the swelterin summer heat, rinse and repeat...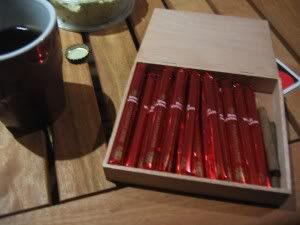 Did i mention the cigars?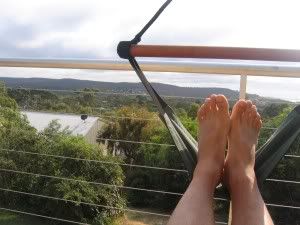 It's quite a view from Alana's smashin new summer home...reclinin on a hammock...it's easy to laze ya summer day away...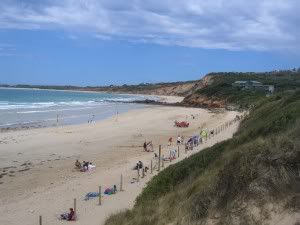 The beach is very much like the pockets of beaches that line the Victorian south coast...fine sand...towerin cliffs...wispy vegetation that grows only in temperate countries...absolutely lovely...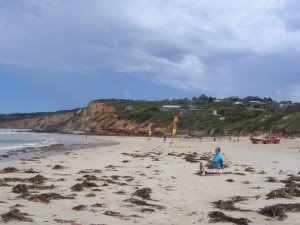 This spot of Anglesea beach sits washed up seaweed...i dont believe ive seen so many seaweeds before...seaweeds mean only one thing to me...and that's to eat it (ala Japanese-style)...are these seaweeds edible??? I dont mind some iron in my system right now...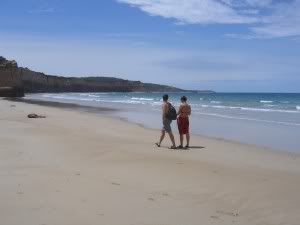 A couple stroll down the beach...takin pictures...romantic? Yes...Scandalous? No...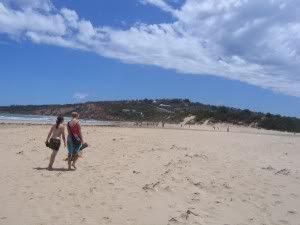 Alana and Samantha walkin ahead of me...lookin very much the part of a lesbian dream come true...romantic? No...Scandalous? Yes...


Every man's wet dream...a blonde and a brunette haha...gosh my recedin hairline's really obvious here...such is the pain of approachin your big 3-0...but hey if you dont look good you dont look good!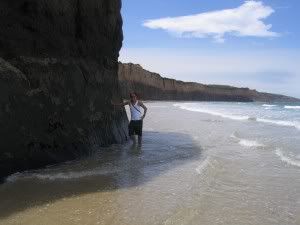 The cliffs really do tower over the beach...this cliff protusion sticks out far enough for random Joes to straddle the shallow incomin tides...pretty...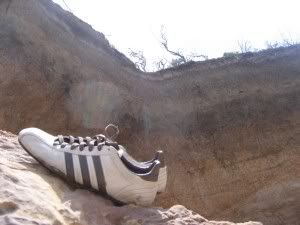 My hardy pair of Adidas even found time to pose for a shot...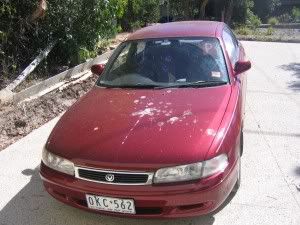 This is what happens when Victoria calls for her denizens to practise water restriction exercises...cars dont get washed...or is bird shit-stained cars the new black??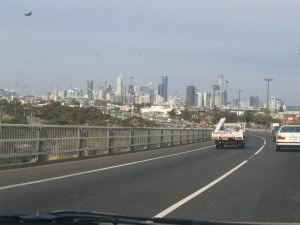 We left on a coach...and returned in the bird shit car...the Melbourne skyline can be seen from 30 kilometers out...such is the sheer size...
Subscribe to Posts [Atom]