Monday, October 24
Viet Boy Gets It Wrong


Profitting BIG TIME through eBay: 71 days left.

So the Vietnamese boy is gona be hanged in Singapore's gallows...what a shame...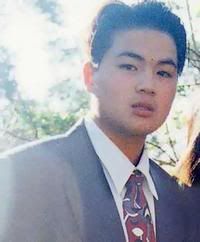 Her mom is
desperate
...makin pleas for clemency through the Australiam PM to Singapore's government...citin poor heart conditions as a reason...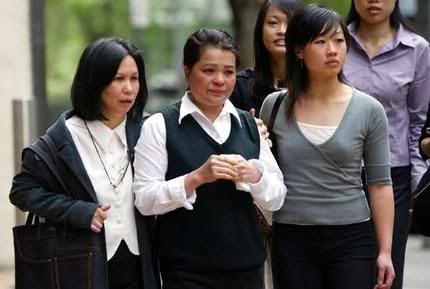 Mate...im from Singapore...leme tell you the grim reality of the state of the Singapore government...consider this:

1) The Singapore government wasted 2 years of my life by investin in a silly ideology that the tiny nation will be attacked by its larger Muslim neighbor in the North...that's not gona change in the near future as long as Malaysia still exists...

With that in mind note Singapore's strict military-based government and the need for all things black and white...

2) The Singapore government also wasted another year of my life for incriminatin me for a juvenile offence that wasn't proportionate to the severity of the crime committed...

With that in mind consider what Mr Nguyen did - traffickin drugs through Singapore...GOOD LUCK YOU VIET BOY...HOPE YOU DIDNT DIE A VIRGIN...

3) The Singapore government still practices anachronistic beliefs that it can shelter its citizens from the harmful ways of the Western world...quite remarkable when you consider Singaporeans are one of the world's most plugged-in and technologically advanced people...

How long can the Singapore government hide this story? Sooner or later the International Amnesty is gona send its top lawyers to grant Viet Boy some relief...

Explain to me again why that moron decided to traffic drugs through the gayest country in the world? What a douchebag...
Subscribe to Posts [Atom]