Monday, October 10
The Trials & Tribulations of...a Relationship?
Profitting BIG TIME through eBay: 85 days left.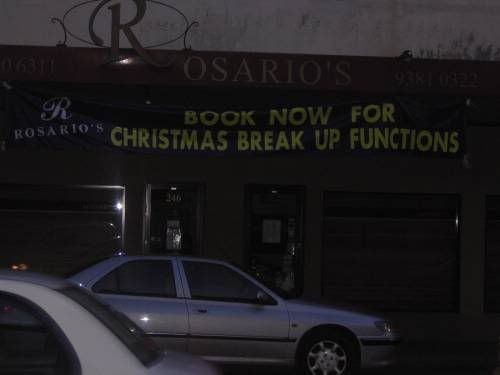 First...we had Speed Dating...all the rage in the late 90s and early 2000s...actually...it's still kinda popular with the Single and Desperate...

We must be gettin old...as all things Speedy have morphed into its ugly cousin...latest incarnation comes in the form of a Speedy Break Up in X'mas...conveniently located along Sydney Road...

This is wonderful...the perfect place to break your other half's heart...and there's a legitimate reason for it too! They'd never see it comin! Seasons Greetin indeed!
Subscribe to Posts [Atom]