Sunday, October 9
RMIT Communications Ball 2005 Part Four


Our intrepid storyteller is thrown in the moshpit...musky scents and sweaty bodies...what illicit secrets will these pictures reveal next?

The DJ had come one just past the hour...no offence Mr DJ...but where i come from...a DJ equates to intense mixing skills with flamboyant people skills...the stuff you're spinnin tonight...is just fuckin lame...playin Top 40 hits at 110 decibels? A llama could do it better...

Bust some moves people...cmon...show me your lame R&B skillz and memorised lyrics...*gags* How can anyone dance to R&B? Golly...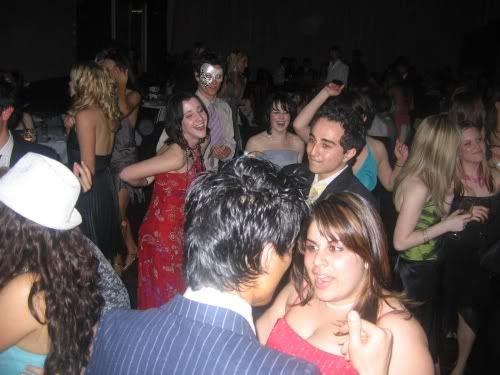 But hey...all in the name of F-U-N...so i thought i'll get wacky myself...i sized up my chances with Tenille and Maryanne...i must say...they're absolutely stunning tonight...if only they came to uni lookin like this everyday lol...

Then again...standin this close to Maryanne...i wonder if the overpowerin stench is comin from her...hey Maryanne are you absolutely sure you've showered?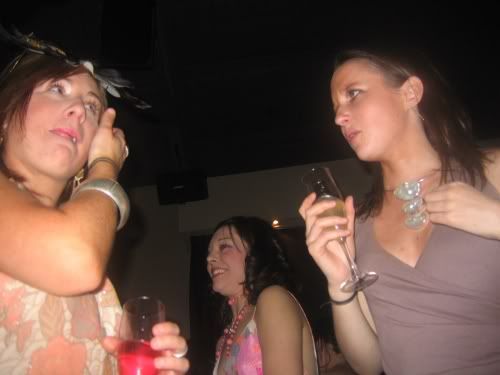 Of coz...you cant mention them 2 and not mention Adrianna - hair extensions and all - in the same breath...hallelujah to her too...just...damn...fine lookin...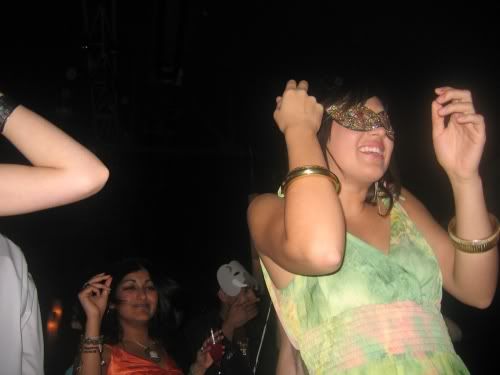 Woah! There goes our very own Latina Heat Catalina...she's got some fancy dance moves...no doubt her weekly dance lessons are payin off...shake that booty of yours girlfriend!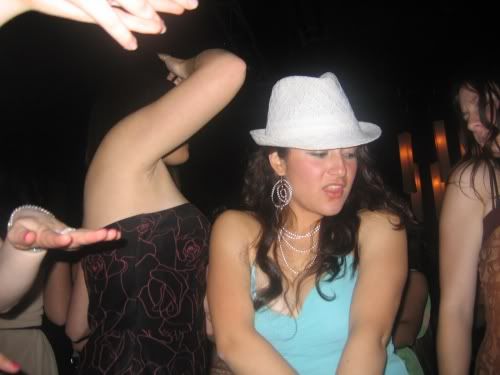 There was a Best Mask Contest...i fancied my chances...afterall i did cheat and buy the mask...check out Robin 2005...where's Batman when you need him?


It didnt matter if i'd given birth to the mask anyway...as the contest turned out to be a popularity contest...a bloke dressed in a shockin Child Molester outfit won the contest...along with an iPod...


Fuckin Child Molester...
Subscribe to Posts [Atom]