Thursday, July 7
Some Pictures


adrock2xander is 5 months 8 days without a cigarette.
Profitting BIG TIME through eBay: 176 days left.

They say it's winter in Melbourne...but someone must have forgotten to call the meteorological department...coz accordin to the books and movies...winters dont resemble anythin this beautiful...


Winters in Melbourne city are quite the charm...a lack of snow not-withstandin...the weather breathes hot and cold...as far as im concerned you dont get 13 Degrees Celcius in winters...but hey in Melbourne we do...

The leaves still fall...i love the way the branches fan out to resemble a hand...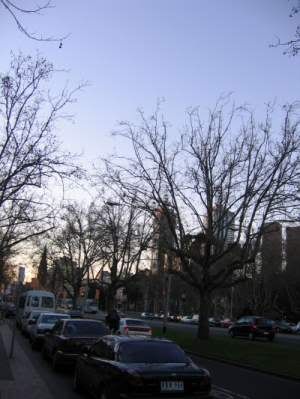 Voyeurism is a big thing in Melbourne...fans cant get enough of Big Brother...so they've taken matters into ya own hands...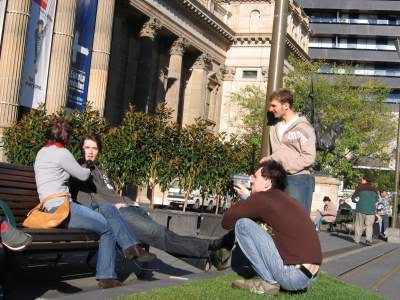 Melburnians have a quirky way of dispensin with information in free magazines...when all else fails...there's always the pram...10 points for effort there...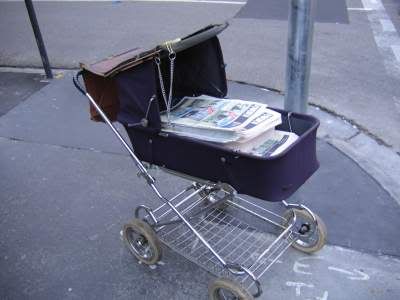 I reckon the best place to shop is in Chapel...where ritzy glam, fine dinin and artsy shops amalgamate to form a giant shoppin belt...best kept non-secret in Chapel? The Chapel Street Bazaar...groovy knick-knacks and hidden retro gems all under a roof...look hard enough and you might just find Kylie Minogue's birth certificate...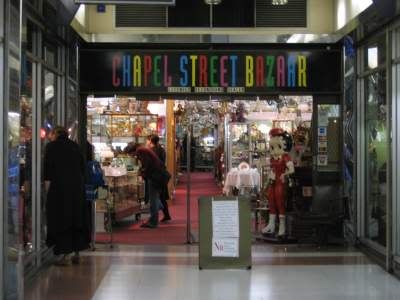 Lamb on Chapel serves the best souvlaki a man could lay his tongue on...A$9 and it's almost an all-u-can-eat Greek buffet...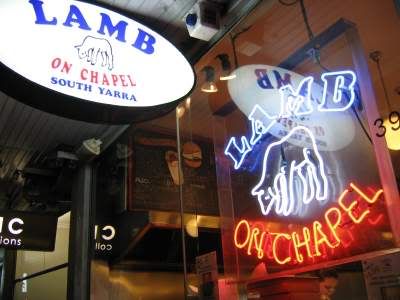 micheLe and i sat along the Yarra River watchin the sun set upon the Melbourne skyline...


Like a color template...i love the way lights play with the skyline...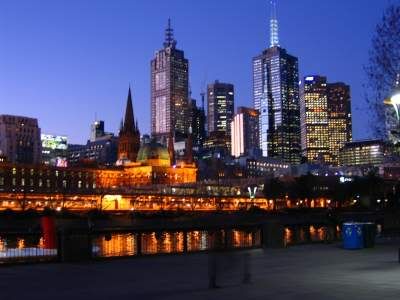 Subscribe to Posts [Atom]