Friday, July 15
Penis or no?

Samukeliso Sithol while competing as a female.
A Zimbabwean court has jailed a man who masqueraded as a female athlete for three-and-a-half years...

Samukeliso Sithole...a triple jumper and runner who competed as a woman at several international sports events...was convicted on charges of impersonation and offendin the dignity of a woman athlete who undressed in his presence...unaware he was a man...

Ok that is kinky and all...but is somebody stupid or is somebody stupid? How could no one have noticed the one dead giveaway that seperates all men from women...the penis...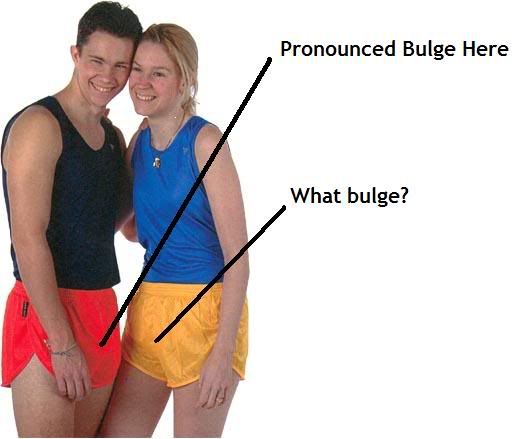 I'd have to forgive most female athletics for not havin breasts...but surely the penis...or the lack of it...is a way to identify a man these days? Or is the system different in Zimbabwe?
Subscribe to Posts [Atom]