Tuesday, July 5
First Anniversary


adrock2xander is 5 months 6 days without a cigarette.
Profitting BIG TIME through eBay: 178 days left.

It's July 5th today...the 5th day of winter...and also my first anniversary with my beautiful micheLe...

No fanfare celebrations is the new black...so micheLe and i decided to keep things simple and to a minimum...the specialness of the day cannot be denied...it is our first anniversary in a relationship...non of our previous relationships have lasted 12 fuckin months...woopeedoo...

In my
Melbourne holiday
post in July last year...i'd not mentioned my secret relationship with micheLe on my blog...back then we both knew it was a long distance thing...so writin bout a doomed relationship that defied the space-time continuum just didnt make sense...however the risk taker in me threw caution to the wind...and decided to work on a small project - a book for her when she returned to Singapore in December for holidays...

Writin feverishly everyday...i'd secretly recorded every single SMS text message she has sent me over 6 months...it was to detail our trials and tribulations of a very messed up long distance couple...every highlight of our day and nadir of our week was recorded without her knowin...before i knew it the number of text messages numbered over 1000...

After decidin to abandon my Advertisin job in Singapore for love in Melbourne...i decided to extend the book by another month...the book was given to micheLe in Valentine's Day this year...i will never ever forget the expression on her face when she opened the book...she sobbed like someone had just passed away...in an instant all the hard work i'd put into the book vanished...knowin the effort was well worth the wait...

The Valentine's Day gift is bound in leather...roughly an inch thick...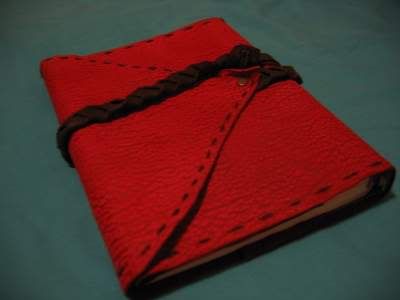 It opens up to reveal pages of meticulously written words...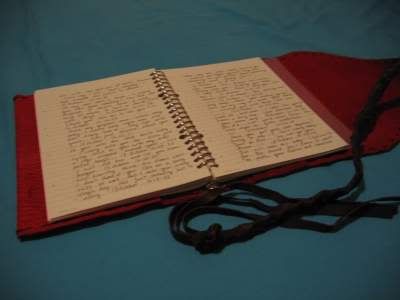 ...and pictures of us...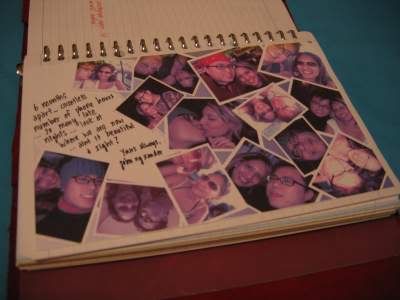 Fast forward 5 months...and it's our first anniversary...to avoid the old cliche 'how time flies' would be an understatement in itself...

I brought micheLe to one of Melbourne's premier restaurants...
livebait
in the Docklands has been consistently voted as one of the
Top 10 restaurants
for 3 years runnin...im not one for the easily impressed...but i'd left livebait with a glowin reference to anyone who's not visited the restaurant...the service was impeccable (A$4.30 tip i left LOL)...food was brilliant (A$85.70)...the view of the Docklands and West Gate bridge at night - (Priceless)...


You cant bloody go wrong when ya payin A$32 for a basic Fish-n-Chips dish...or A$13 for a teensy-weensy dessert of banana fritters and ice cream in a large plate...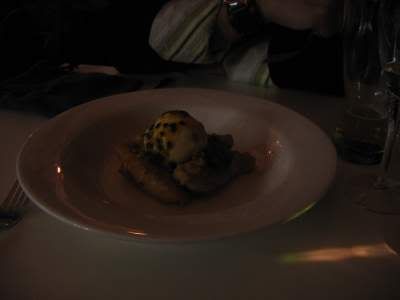 Suffice to say...if ya payin a premium for a dish...your belly fills faster than a thirsty Australian reservoir *insert sarcasm here*...

365 days have gone my love...here's to 365 years together...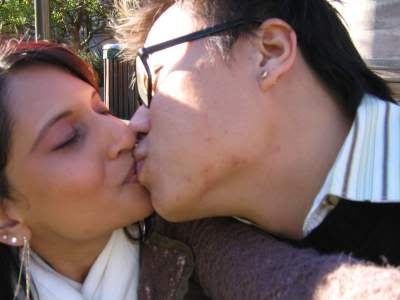 I love you micheLe. Happy Anniversary.
Subscribe to Posts [Atom]