Saturday, June 25
Picture takin takes on a whole new dimension when:
adrock2xander is 4 months 26 days without a cigarette.
Profitting BIG TIME through eBay: 188 days left.

micheLe takes off my pants and starts drawin a friendly face on my ass with her mascara while im ASLEEP...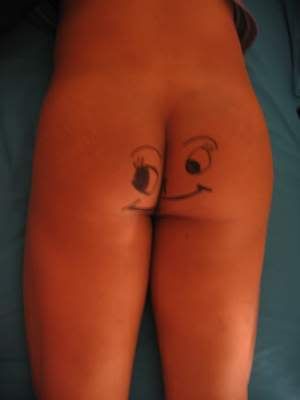 And just to make a point...one shot of my very imperfect ass wasnt enough...


micheLe decides to cook dinner...but no...she has to cook to feed a starvin family of 8 when there're just 2 of us...


I think we can make a business out of this...sellin noodles to the people in the Brunswick area...


We bought tickets to the 6.30pm screenin of
Madagascar
...maybe animated movies arent appealin to Melburnians...but we were the only folks in the theater...i could sing and hear my voice resonate and bounce off the walls of the cinema...in fact...it was so empty...the most interestin thing before the movie started...was us!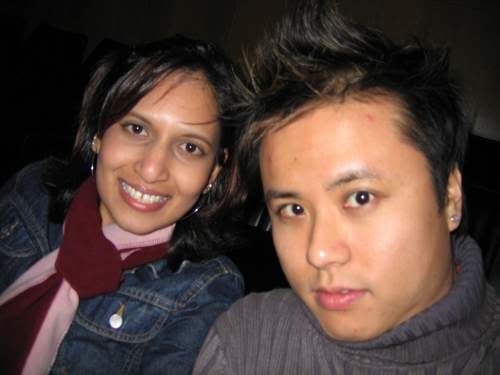 Melburnians have a habit of tyin their dogs out in the cold while they do their 'thang' in the shops...walkin along Elizabeth Street...micheLe and i stumbled across the biggest walkin carpet who looks like a desperate haircut is needed...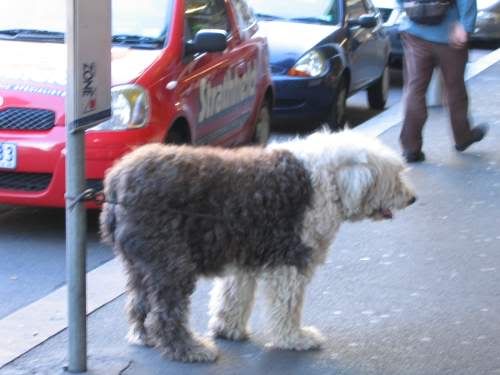 The dog just wouldnt look straight...but oh isnt it cute? One giant furball comin up!


Shannon and Natasha came over for a game of Risk last night...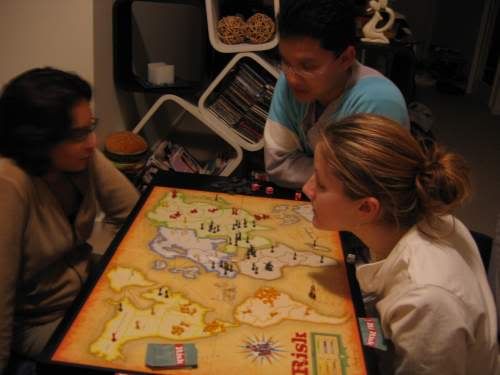 It's a game ive always loved playin...in fact i love it so much im thinkin of settin up a Risk club in uni...mmmmmm...
Subscribe to Posts [Atom]