Monday, June 13
The Notebook
adrock2xander is 4 months 14 days without a cigarette.
Profitting BIG TIME through eBay: 200 days left.
It has been a lazy weekend for micheLe and i...much of it of spent loungin in front of the television...just spendin time with each other...fiddlin with the PS2...feedin each other meals...watchin DVDs...playin with each other...just very coupley stuff (is there even such a word as coupley?)...

So much so that i totally ignored my blog and left you readers in the lurch...2 whole days of non-blog...that's 48 hours of people who are made fun of and verbally abused...gosh...

But really...im not in a mood to mock today...im feelin quite mellow...coz micheLe and i have just finished watchin one hell of
tear-jerker
on DVD...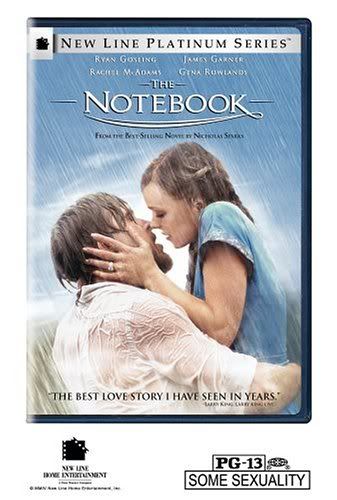 It's a good thing micheLe had clued me in on the plot first...or i would have been this big flop of a man who's spewin tears into the kleenex...

If you havnt seen this movie...im gona go out on a limb and recommend it to the blokes...as i guarantee you'll like it...there're only so many action flicks you'll watch...not wantin to give too much away here...but the plot's very linear and predictable (what else would you expect from a tragic romance story?)...

He's poor...she's rich...they fall in love...story spans decades...and OMG the final scene is so fuckin sad...again i mention...had it not been for micheLe fillin me in before the movie...i would have gone tears-bonkers...

Catch it lads...bust a box of kleenex...some wine...dim the lights and watch it with ya woman...i guarantee you'll love it...if not...you'll still find yaself appreciatin her a lot more...

Love conquers all...

Oh...and while im at it...i love you micheLe...

Subscribe to Posts [Atom]