Monday, June 6
Desperate HouseWIFE



The more i watch Desperate Housewives...the more feverish i get...for i think beyond the funny and self-deprecatin humor...i truly am just watchin the series for another reason...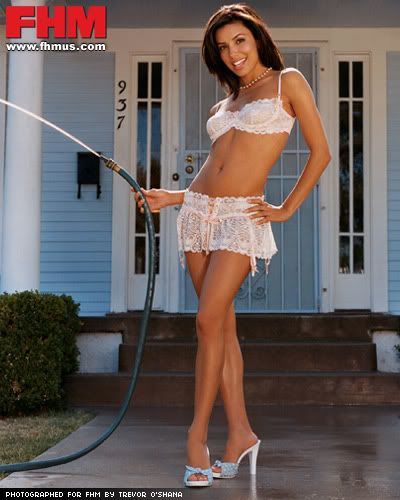 Im on the verge of a physical and mental breakdown...Eva just knocks my pants off...everytime she puts on some slinky sleepwear or gets another horny teen workin her lawn for free...blood rushes to my lower region faster than you can say erection...
And you know what gets me off even more? Eva is single! in Hollywood! Those lucky bastards!
Subscribe to Posts [Atom]