Wednesday, June 29
Along came some Buffy stars...


adrock2xander is 4 months 30 days without a cigarette.
Profitting BIG TIME through eBay: 184 days left.

The stars of my favorite TV series Buffy the Vampire Slayer...James Marsters and Tony Head are in Melbourne this week for the
Buffy Convention
on July 2 and 3...James is also in town to promote his brand new solo album after announcin his decision to dissolve his long-standin band Ghost of the Robot...the two protaganists shared a guest spot in Melbourne's favorite talk-show
Rove Live
...i do make it a point to watch Rove's zany antics and jokes every week...more often than not he has interestin guests lined up from all over the world...when you consider how backwater Australia is when it comes to gettin first dibs on all things entertainment...what Rove does is quite an achievement in itself...

But enough bout Rove already...back to some Spike and Giles action...

James and Giles arrives on the set...everyone cheers...Rove decides to take the credit...fawk off Rove...ya not funny...especially when the coolest Vamp is in town...and dont even try speakin with a stiff upper lip with Big Daddy Watcher around ya...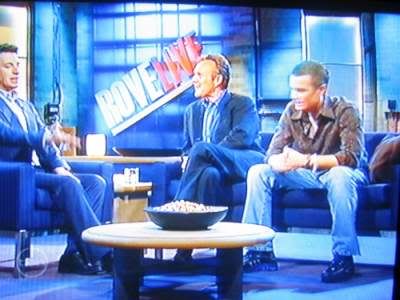 Rove thinks everyone's really here on the set to watch him...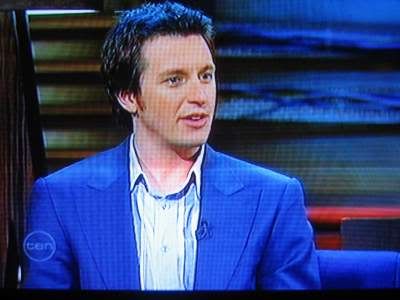 Oi! Cmon mate! Spike doesnt like the crowd's reaction to a Buffy joke...he uses his hand to do the talkin...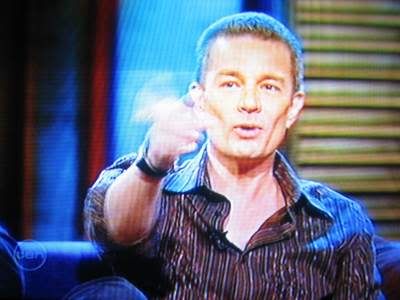 "Was it right to do that on national telly?" James asked...

Tony thinks James has overstepped the boundaries...and should be shot and flayed for kissin and screwin SMG (for all non-Buffy fans...stop readin here please...) in all kinds of kinky locations...yes kill him please!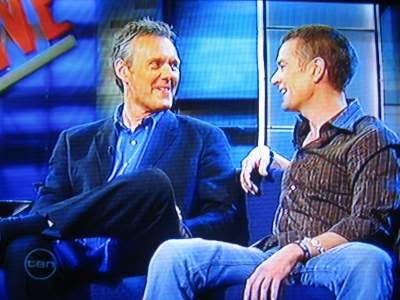 "Oh piss off mate!" James retorts...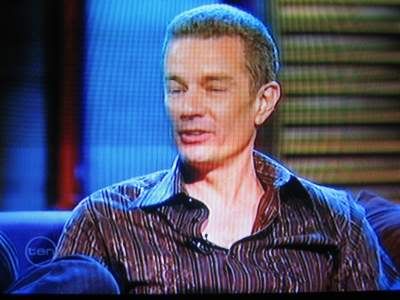 Tony admits that he's been harborin secret sexual thoughts bout James all this while...to the amazement of the Australian crowd...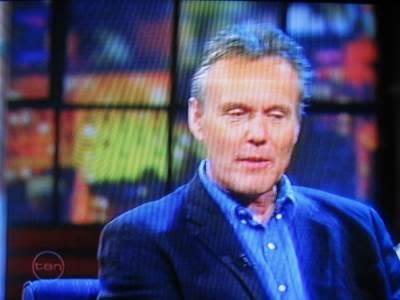 So much so the show had to end prematurely...damn!
Subscribe to Posts [Atom]