Tuesday, April 19
Lygon-mania!

Ive this gut feelin several female friends in Singapore...*counts them*...bout 3 - 4 of em...would hate me for postin this...but hey wadya know...i want them to hate me! :O

So...my partner in crime and her partner in crime micheLe and i decided on Italian for dinner...some of the best Italian food outside of Italy itself can be found in
Lygon Street in Carlton
...i was dyin for pasta...and decided the best way to scout for the food's popularity was to gauge the restaurant's occupancy rate...

We found one...and boy it was busy alright!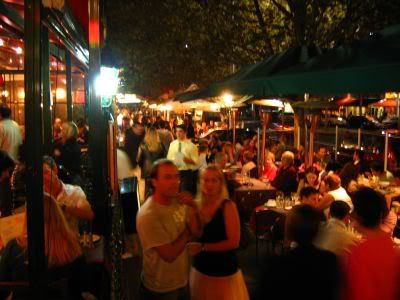 micheLe ordered a Spaghetti Marie Monti...i swear...ive never seen a bigger bowl of spaghetti...enough for 2 heads!




The food's so bloody good...this boy decided to take a convenient nap...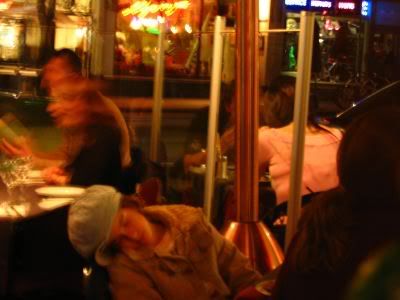 Im goin back to Lygon for more pasta in the weeks to come...anyone wana join me? :O
Subscribe to Posts [Atom]