Saturday, April 16
Just another hot & ordinary autumn's day...


adrock2xander is 2 months 17 days without a cigarette.

...in Melbourne...

The city's Federation Square is to Melbourne what the Opera House is to Sydney...it was a lazy day...sunny as hell...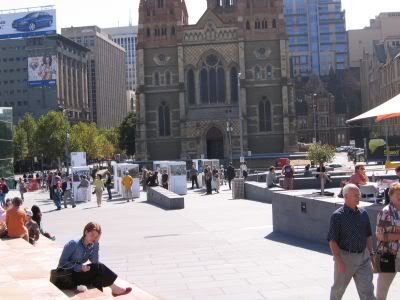 Everyone's just lunchin in the sun...why cant Singapore's weather be as beautiful as Melbourne's?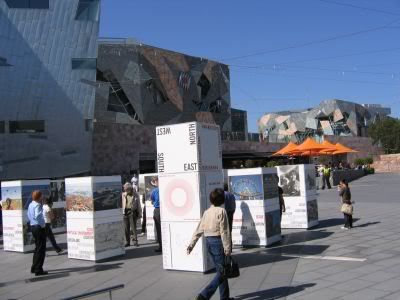 There's an exhibition on Global Warmin goin on...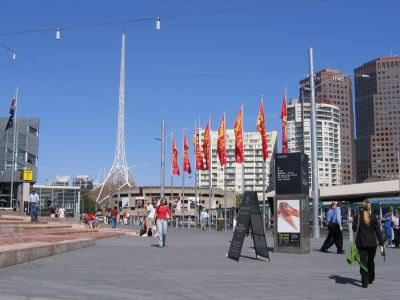 That's Melbourne's Arts Center...more affectionately known as the mini Eiffel Tower of Melbourne...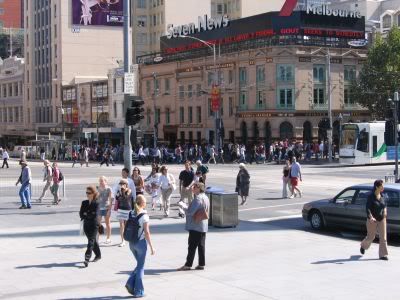 The bustlin Flinders Train station junction...teemin with people...gettin on with their busy little lives...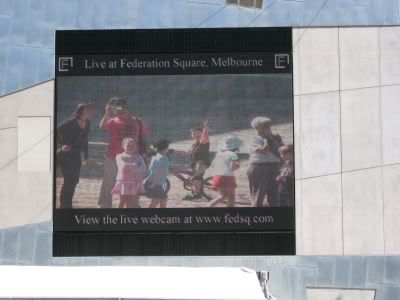 Live feed from Federation Square to people worldwide...wave to your friends or loved ones...that's me in the screen alright...for a live glimpse of Federation Square right now...go
here
...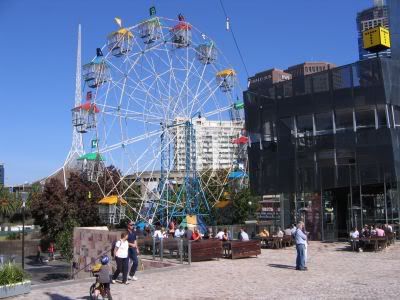 A freakin ferris-wheel smack in the middle of the city...now how cute is that...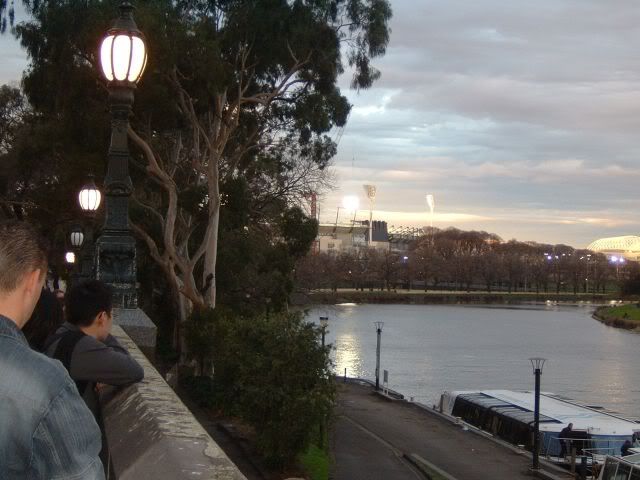 Time goes by...we get older...yet things dont change too much...the exact same spot i stood last July on
my holiday
...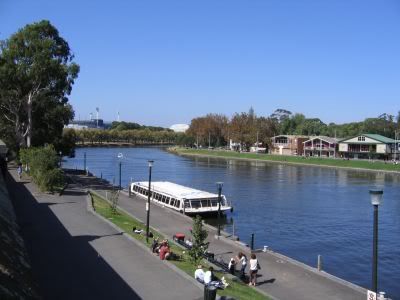 ...is a picture of sun and fun right now...

Honestly? I hate the heat...i left Singapore to escape the heat...so damnit Melbourne...geme the bloody winter now...

Subscribe to Posts [Atom]