Tuesday, April 19
Geeeeezzzz...
Felicity gave me a back-lash after a tutorial today...showin her disapproval of me...she's so very offended...and stomped off...

The offendin material? My tee-shirt...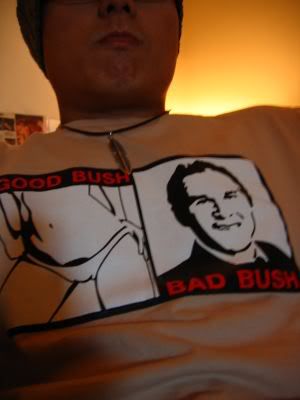 Hey where's ya sense of humor?? Even Chevonne and Jessica thought it was cheeky and laughed it off...

Unless ya pro-Bush...or pro-Howard...

Either way...it's offensive to me...

Yup...i have no sense of humor alright...
Subscribe to Posts [Atom]