Tuesday, August 2
Tom Cruise is Gay? Fo sho...
Ive been harpin on this subject for years...but no one seems to believe me...it seems only the words spoken by a legendary thespian will truly have effect...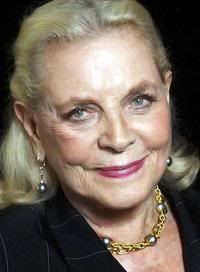 Lauran Bacall has
slammed
Tom Cruise for the unprofessional behavior he has been conductin in the lead up to his whirlwind courtship of Katie Holmes...and even has the guts to rebuke Tom for his supposed 'great' actin skills...

Wow...such courage to speak against one of Hollywood's most powerful man...

Yet...no one bats an eyelid when i tell everyone Tom truly is a closet homosexual...how the fuck do you explain 3 previously failed marriage...with not one marriage resultin in a natural child birth? So far...all his kids are adopted...
Is everyone tryin to tell me they cant take an Asian seriously? WTF how am i less than Entertainment Weekly?

Im no homophobic...but when you've a paranoid homosexual who's insecure bout his sexuality and starts shootin bolts of
electricity
at Oprah...you have issues...
Subscribe to Posts [Atom]