Tuesday, August 2
adrock2xander's Top 10 Most Desirable Women 2005 - Part 1


adrock2xander is 6 months 3 days without a cigarette.
Profitting BIG TIME through eBay: 151 days left.

My hugely popular Top 10 Women list is back...this time ive gotten a 'lil more refined and dropped the obscene gestures/behaviorisms i'd previously made at last year's chart...i guess there're only so many times readers would wana read how jiggly X's breasts are...you see...there i go again...

Ive also broadened the list to include women that're not conventionally 'beautiful'...but are just plain darn sexy in my humble eyes...last year's list was plagued with problems and questions from irate readers as they think my choice of women are less 'beautiful' and more 'cute'...

The allocation of points have also been broadened to include more 'cerebral' statistics...last year's list was pretty much aesthetic-wise and nary a consideration was given to the person's intelligence as presented by the media...

After a 7-month hiatus...it's not wise to keep our dicks hands in our pants...without further ado...

1) Mischa Barton
Famous for: The former child-model and star of The O.C. needs no introduction...Mischa also had minor roles as the dead Kyra Collins in The Sixth Sense...Notting Hill and the Emmy-nominated All My Children...


Face: 9.0
Mischa has a face of a fledgling ingenue...so pure and virginal...naturally stunnin...it takes a hell lot of effort to point out the flaws in her facial features...but does it bug you that her smile looks kinda...fake?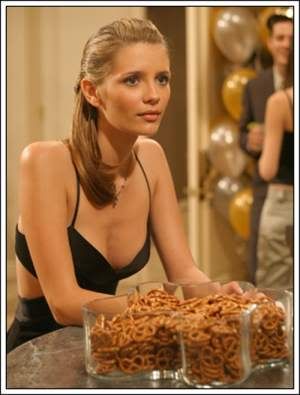 Body: 8.0
Her modellin fame not-withstandin...Mischa could do with some ample oomph in her rack...also...she's rather twiggy these days...then again who's complainin when she could sell millions of magazines in those haute couture clothes?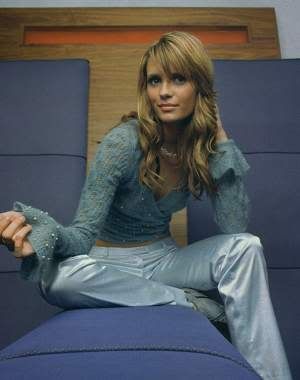 Fame: 8.0
Mischa's on the bandwagon when it comes to the 'Next Big Thing'...if she already isnt that is...like a conveyor belt...Hollywood has the knack of producin allurin beauties every other year...Mischa's been ridin the wave for a good 2 years now...and doesnt seem to be lettin up...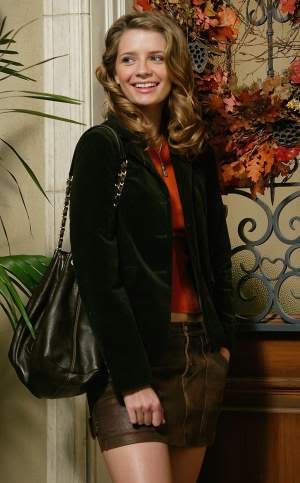 Talent: 6.0
Admit it guys...the only reason you watch The O.C. is NOT for the soap opera-like storyline...as much as she's a real hottie and all modeley...i just cant see Mischa doin anythin serious on film or TV...her talent is really only sellin her looks...leavin hordes of male admirers lappin it all up like a hung dog...she cant act to save her life...that limp smile of hers can only get her so far...

Overall: 8.0
As much as i hate her actin...the number of times i found myself wipin my drool and keepin my schlong in place all equates to one thing - Mischa Barton has the look of a very enticin porn star sans silicon boobs...men will kill for her services...you know how you feel when you witness the terribly unattractive porn star legend
Ron Jeremy
gets laid by 4 hot chicks? Yeah...that's the feelin i get...and Mischa's just 1 chick...

Oh yeah...just one more thing...Mischa has just broken up with her on again...off again millionaire boyfriend Brandon Davis...it seems to be the genuine stuff this time...so guys...there you go...if a millionaire oil baron heir aint good enough for her...show her what she REALLY needs in a man...
Subscribe to Posts [Atom]