Sunday, May 1
Teacher & ex-pupil to tell all
adrock2xander is 3 months 2 days without a cigarette.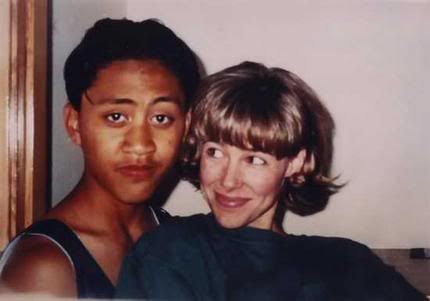 This is Mary Kay Letourneau and Vili Fualaau...she was a 34yo teacher and a mother of four when she was convicted of rapin her then 12yo pupil Vili...

Amazingly...Mary Kay got knocked up by Vili...a year later...at the tender age of 13...Vili became a father...

Vili is now 22 and has since fathered another child with Mary Kay...reunited with her since her 7.5 years of imprisonment for underaged sex...the couple are in Seattle to promote an interview bout
their relationship
on US celebrity shows Entertainment Tonight and The Insider...

Forgive me for sayin this...i would most possibly offend many convervatists here...but OMG is Vili lucky or wot? He lost his virginty at the tender age of 13...and to a married woman too! How fuckin lucky is that? I would rape...kill and plunder just to have sex with a married woman...and Vili didnt even have to pay for it...WTF?
Subscribe to Posts [Atom]