Tuesday, April 5
x2 Storage Space
adrock2xander is 2 months 6 day without a cigarette.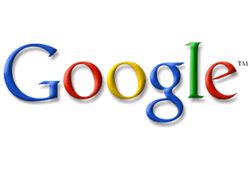 So Google has increased its email capacity to 2GB...double the amount it offered when the young upstart was introduced a year ago...

A marketin gimmick i reckon..but a good one that is...as if 'Google it!' wasnt spoken enough by millions of Google afficionados...her announcment clearly signals her intention to challenge the bigwigs of Internet search engines that is Microsoft and Yahoo!...

I wonder though...how Google's able to support...maintain and upkeep her system...what with everyone throwin email with scant regard to the recipient's inbox...with the knowledge that someone has 2GB worth of storage space...i reckon the world's gona experience a whole lot more virus attacks...shut downs and system overhauls...what with people blastin Gmail with every kinda spam imaginable...

Let's all not forget though...that Gmail is still in the beta stages...imagine the possibilities...

Subscribe to Posts [Atom]